This blog will discuss the cost of painting exterior trim in Vancouver. Painting exterior trim can be an essential part of maintaining a home. Trim paint ensures the longevity of your home. Never forget the boost for the curb appeal!
What is Exterior Trim?
Trims are typically composed of wood. The goal is to enhance a home's exterior aesthetic. Creating an attractive façade sets it apart from other properties in the neighbourhood. The exterior trim of a house received various names. Most of them originate from Old English or Latin.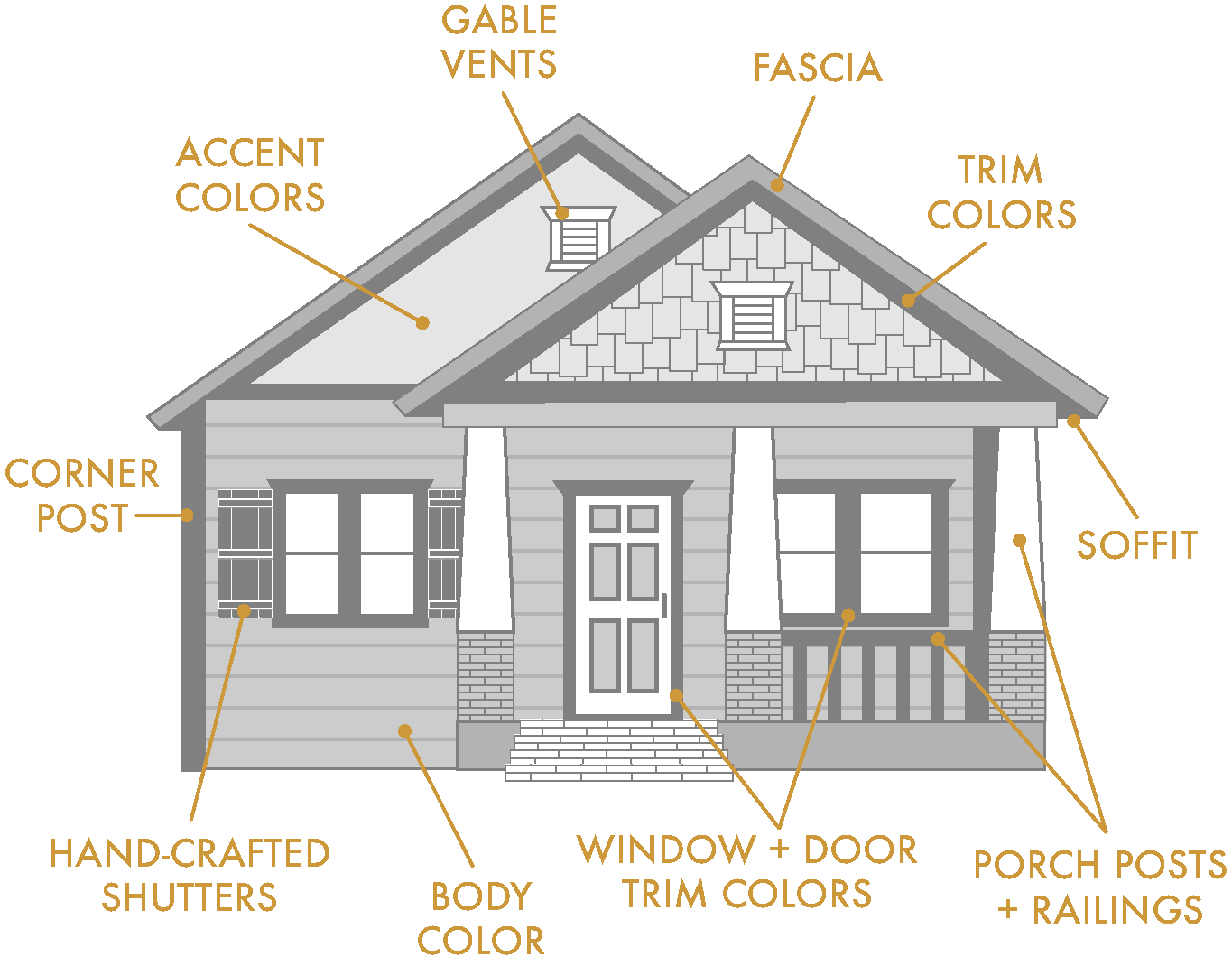 Deciding to paint crown molding or a dentil one may sound peculiar. Because some people are unfamiliar with such terminology. Vancouver homes possess fascinating architectural styles. It is an esthetic mix of modern and heritage places. Components like corbels, scalloped gables, spindles and shutters add charm! The result is an extraordinary look that will take your breath away!
Are eaves, soffit and fascia board considered exterior trim?
Exterior house trim, eaves, fascia and soffit, are also included in this category.
The eaves are those overhanging parts of the roof that extend beyond the walls. Forming a protective cover for your home.
Fascia is the board that provides structure to your roof overhang. Usually connected with rain gutters.
The soffit lies underneath the overhang. You can see it from below when looking up at it. It usually contains ventilation holes for air circulation.
Paint Eaves, Fascia and Soffit: You can choose from various painted styles for a mesmerizing effect!
Exterior Trim and West Coast challenges
Canadian West Coast offers one of the most exquisite housing experiences. Yet, it also presents enormous challenges for the painters in the Greater Vancouver area. The damage is caused by weather, wildlife or a combination of both. Besides, the lack of experience of the previous contractor may have caused the wood to rot. For this reason, the cost of painting trim can increase.
How much does it cost to paint exterior trim?
Creating a flawless trim painting requires savvy planning and meticulous preparation. That's why many homeowners opt to have the job handled by experts rather than taking it on themselves. Hiring professionals guarantees superior results that are sure to impress!
About exterior trim painting, labour and materials cost average around:
$3 per linear foot finished, two coats, with prices ranging from $1.25 up to a possible high of $6.
Exterior trim ranges average, newer, 2500-square-foot house is between $7,000-$10,000.
Professional painters define the cost based on:
Location
Job size requirements. Per linear foot and Square foot
Desired Finish!
Existing conditions present (if replacement or repairs are required)
Cost to paint exterior trim: What is included?
Exterior trim painting includes:
Cleaning (with power washing machine if required)
Set up ladders, Scaffolding or rent special equipment like a boom lift.
Remove the chipped paint by scraping or the use of paint stripper
Sand
Replace or Fill/Repair Damaged Areas
Protect the exterior door, Windows, and Lights with paper and masking tape
Protect certain areas with drop cloths
Apply Primer
Caulk Seams and Cracks
Apply Exterior Paint
Cost to paint exterior window trim
Updating your home with a fresh coat of paint can freshen up the look. Painting window frames is an especially great idea for enhancing curb appeal. Prices will depend on many factors:
Type of trim paint
Window trim
Job size, ranges from $100-$400 per window.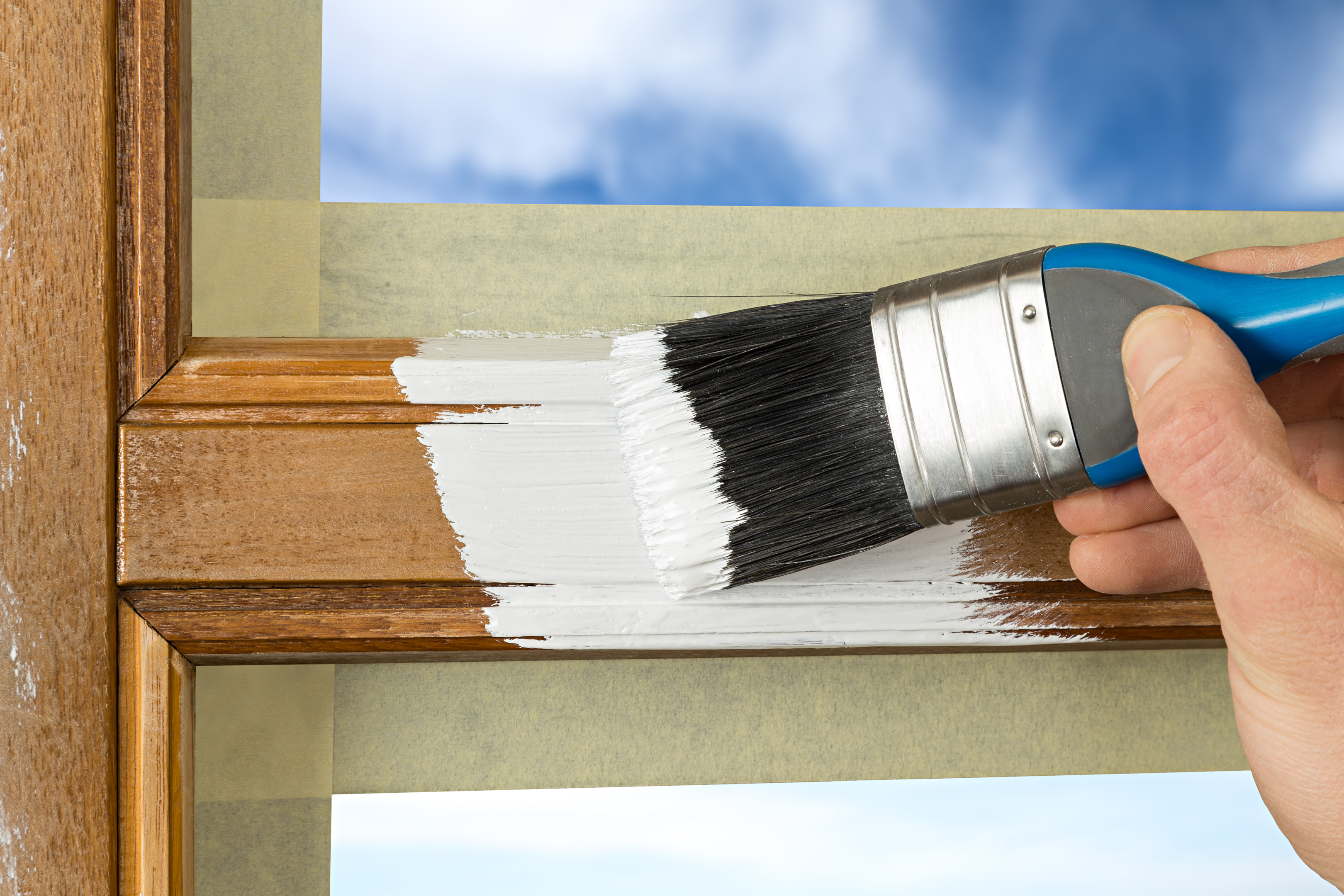 Of course, keeping your windows looking perfect isn't all about spending money. It requires some patience and elbow grease! But putting in a bit of effort now will lead to a much brighter future!
Your bank account would be happy as well!
Consider Caulking as a rule when Painting Trim
Caulking isn't an optional extra. It's essential for creating a professional-looking finish. Your painting contractor will include it in the cost of painting the trim. It is not an unnecessary expense. Caulk is a powerful sealant. It is designed to prevent paint from seeping through cracks, gaps, and holes in the exterior of your home.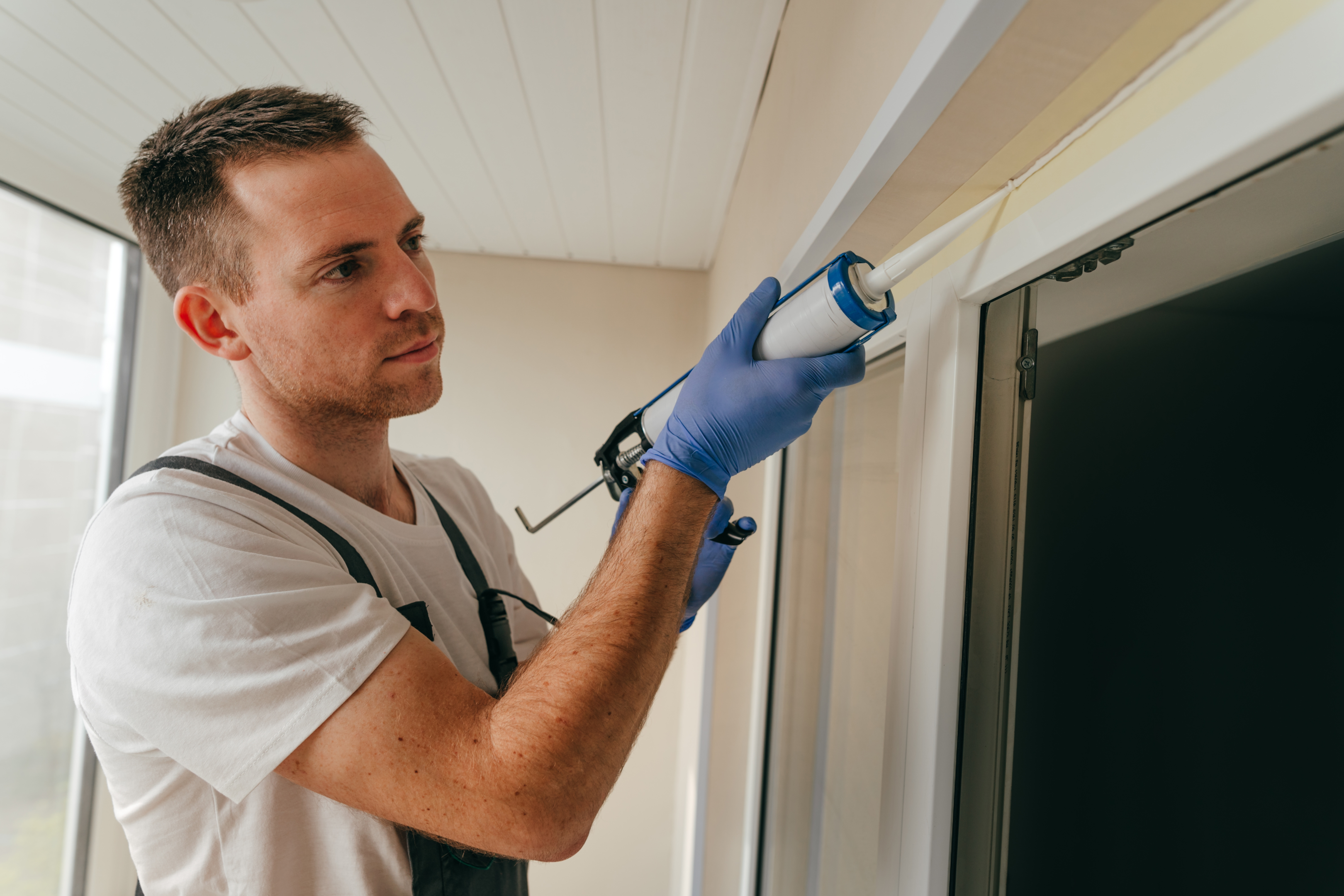 By using this product before painting, you can be sure that every inch of your house will stay protected!
Having To Paint Siding Later On
Painting siding is an important home improvement. Although it may appear to be time-consuming or costly at the moment. Painting your siding later will cost you more money and energy.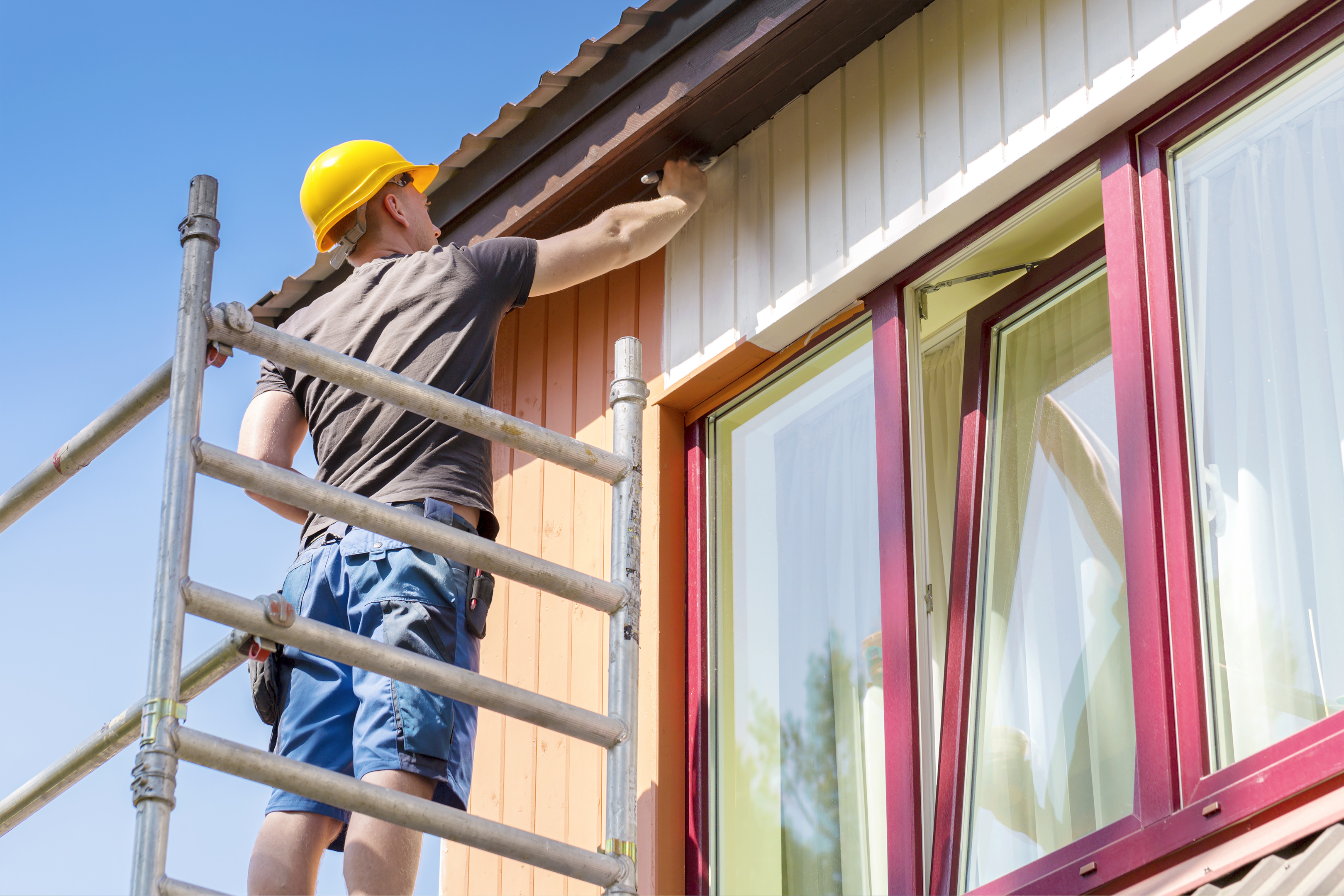 Paint exterior trim and cost stem from a budget perspective.
Interior painting is usually a straightforward and affordable job. In comparison, painting exterior trim, the cost of completing it can add up faster than you'd like. Most of the time, the price tag for painting exterior trim boils down.
It is not for the required materials or labour but for the available budget. Have your pockets got enough to make the exterior of your home shine? That's something you need to answer before taking on this task!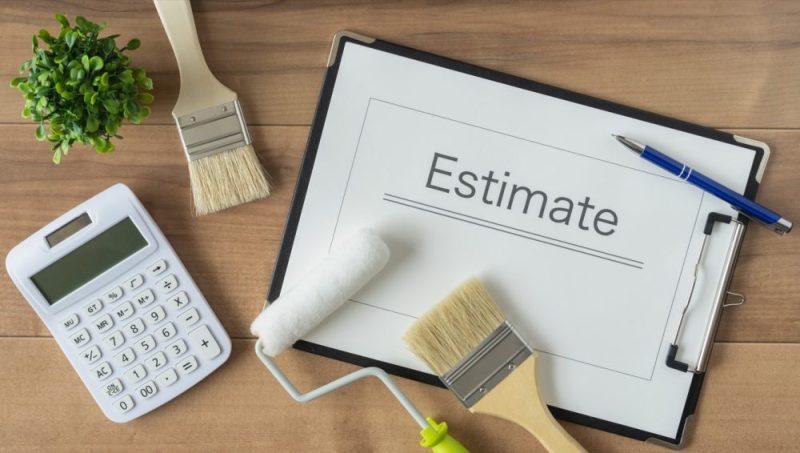 What type of paint is the right one?
A painting project for exterior wood trim usually uses:
Latex paint.
This is the most favoured option for exterior wood trim because it's user-friendly. It has fast drying and is resistant to discoloration.
Oil-based paint:
This may offer more durability than latex paint. It cracks and chips over time. For inexperienced painters can be difficult to use due to its strong odour. Protection equipment is a rule.
Alkyd paint: It offers all the resilience and functionality of oil-based paints. But it is even easier to work with, and its smell isn't as intense.
Acrylic paint: Water-based paint is recommended on siding and trim. If downspouts are made of aluminum, acrylic paint will offer the best results.
Type of Finish: Semigloss paint is the way to go. It's cleaner, sturdier, and more moisture-resistant than satin or eggshell finishes. With a shinier sheen, your home will look polished. It also is protected against West Coast weather!
Related post: How to Get the Paint Smell Out of the House
How do I prep trim for paint?
If you decide to paint the trim rather than hire a professional service, you must take certain precautions. Painting can involve risks to your health. So, visiting a paint store to get the right paint and equipment is essential. You should also protect yourself with particular safety gear:
If you have the right equipment and understand the painting process, you can paint with peace of mind.
Start by scrubbing off any old, chipping paint with a scrapper.
Sand the areas
This will help enhance the adhesion of the new paint and create a clean surface for you to work your magic.
Once done, use painter's tape to shield areas that should remain paint-free.
Keep reading, and you will find what activities a professional painter offers.
Should I paint my wood trim white?
Painting wood trim white could be a great way to highlight the existing woodwork.
It gives the area an air of timelessness and elegance. Like you've stepped back to simpler days when things were made with more care and attention to detail. If you're ready for a change but don't want to go too extreme, white trim can bring enough vintage charm. So, in short: yes, you should paint your wood trim white!
Cost to paint exterior trim quotes.
Where do you even start? What questions should you ask? How do you know if they're reliable?
Take some time to plan out what you want from your painting project. Otherwise, you will wander around in a maze of quotes and contractors. You could have an unexpected result if you decide on the wrong company. Research local painting companies and read the fine print before signing any agreements.
With a bit of research and planning, securing a trim painting quote can be simple as A-B-C.
How long does it take to paint trim?
Painting trim can take anywhere from a couple of hours to an eternity, how much trim needs painting. It also depends on your talent at DIY or how experienced the painter contractor is. Trim generally requires more attention due to its smaller size and crevices. It often takes longer than to paint interior trim, walls or ceilings.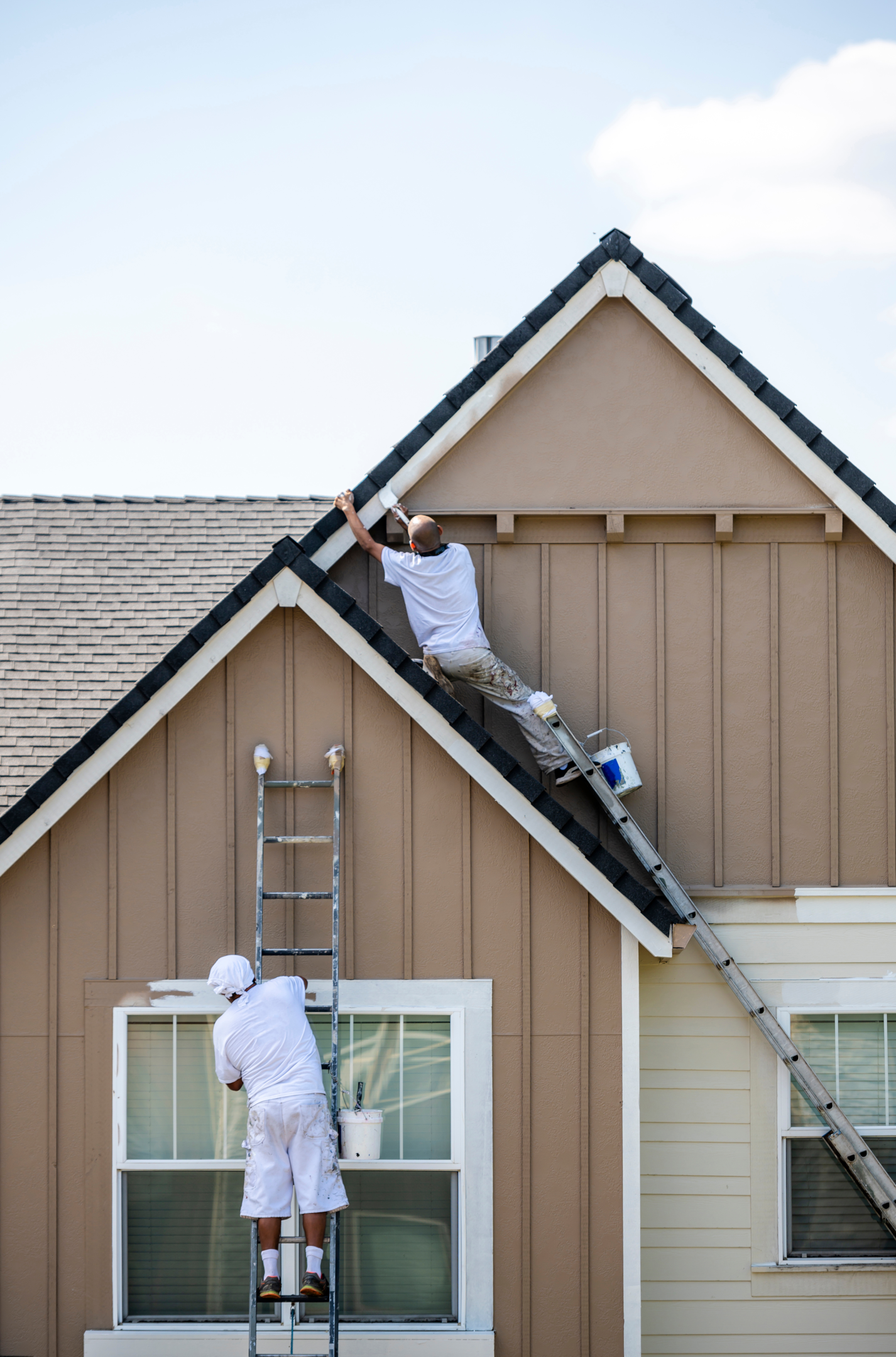 Remember that most time and cost to paint exterior trim stem from a budget perspective.
Paint exterior trim + Painting Contractors
Exterior trim is one of the most essential yet often overlooked elements. Getting quotes from renowned contractors. Booking in advance is a great decision. Decide one that works best for your budget and calendar.
The cost to paint trim is a careful decision.
Why Renaissance Painting and Carpentry?
We can take care of all your exterior trim painting needs. We ensure a professional-looking finish every time. Let our team of experienced professionals help increase your curb appeal! Check out our exterior painting portfolio!
Contact us now to schedule an appointment, and let us help you take the first step in transforming your home!