If you live in Vancouver, you know how important it is to keep up with your curb appeal. Improving the look of your home can give it a boost of value. In this blog post, we'll discuss some tips on how to get started with improving curb appeal in Vancouver. Read on and find out more!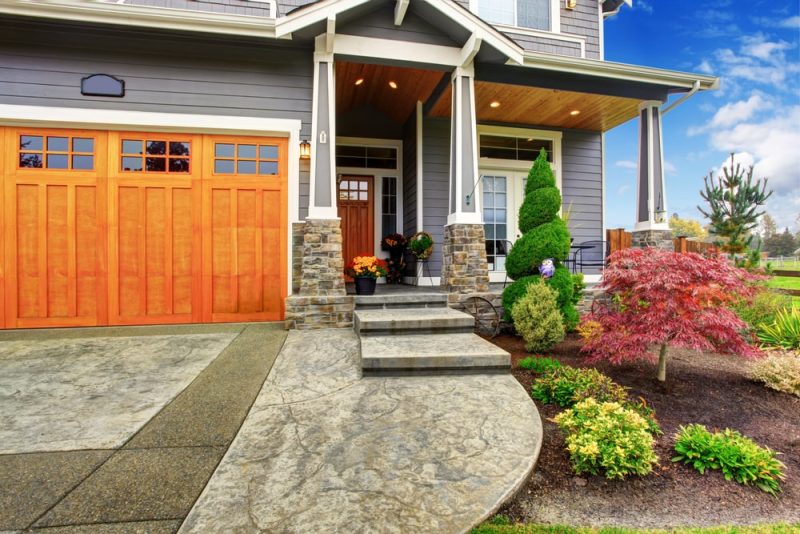 What Is Curb Appeal?
When realtors need to appraise or market a property, they often use the term "curb appeal". Describes how attractive the house looks from the outside when viewed by potential buyers. Everything outdoors can make a major difference in impression and value.
Understanding Curb Appeal
Real estate agents often suggest implementing cost-effective strategies to boost curb appeal. Minor tasks and improvements are usually enough to enhance the appraised value.
Easy ways to increase your home's curb appeal
Here are some suggestions to add sparkle to your property's outside.
1. Power Washing
Power washing can help to keep your house in top condition, free from the accumulation of dirt and grime. Regular maintenance will result in a healthier, more attractive house.
With time, algae, mould and mildew growth can seep beneath the siding or damage the trim. The replacement or restoration costs increase.
Pressure washing areas like paving stones, driveways and walls. This method is efficient for making siding and flooring look brand new again!
Professional painting companies provide power washing of the surface.
This process also helps to identify any repairs and remove chipped paint.
Before applying a fresh coat of paint, a clean surface guarantee adherence.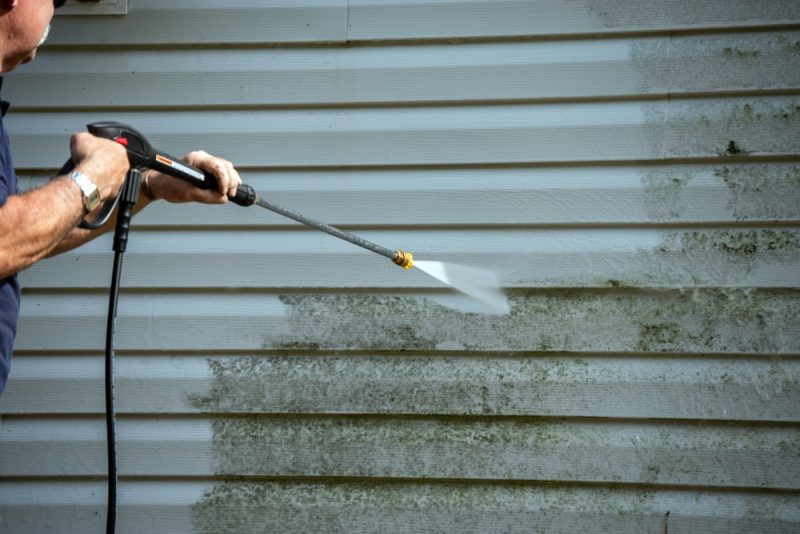 2. Gutter cleaning
Be amazed by the transformation of your gutters when you give them a good clean!
Scrub inside and out, removing any dirt or debris that may have accumulated.
With some hard work and effort, your gutters will shine like new – or as close to it as possible.
A touch-up with paint is always a smart decision
3. Discreetly Stow Away Unappealing Items
A smart option is hiding eyesores to create great curb appeal.
Use paint to disguise or carpentry tricks to store items like:
Wheelie bins
Electric wiring
Air conditioning units
Pesky recycle bins
4. Touch-up your porch to boost your home's curb appeal
A light touch-up is an affordable and eye-catching way to spruce up your front entrance.
Re-coating certain areas can help cover minor damages like scuff marks.
These small adjustments will improve your front entrance and catch people's eyes.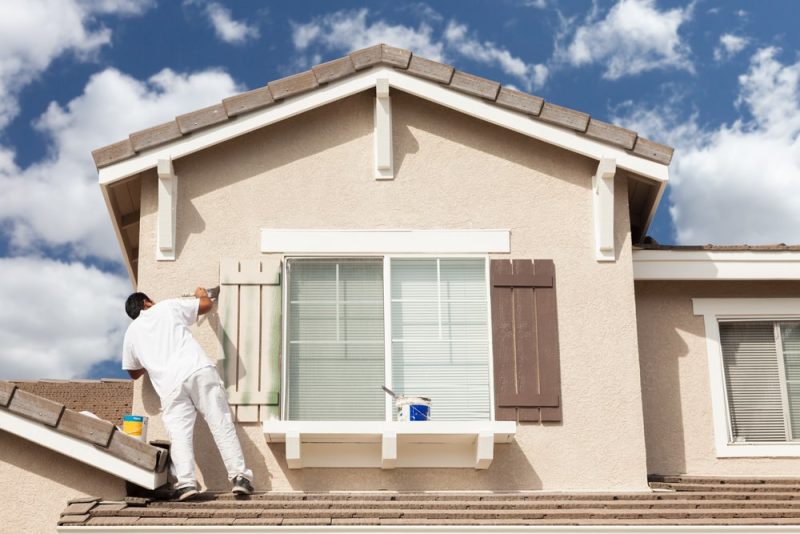 Related reading: How to Prep Cedar Siding for Painting
5. Update the colour palette and contrast it with the fixtures
Selecting a paint colour for your front porch and consider the following:
When defining the colour palette, consider the architecture of your walls and masonry.
Ad a fresh coat of paint on the front door, porch ceiling and shutters.
Consider the shades of your plants and flower beds in the garden.
Combine furniture in a range of colours within the same palette.
Pay attention to how much light hits your porch. Update the outdoor lighting.
Avoid darker colours if your porch receives direct sunlight.
Instead, opt for lighter shades that will stress its exterior beauty!
Prepare to be the envy of the neighbourhood!
Swap out the house numbers and upgrade the front door lockset.
Add a wall-mounted mailbox.
Remember
Classic look: oiled bronze finish
Sleeker and up-to-date: Brushed nickel finish
6. What about the garage door?
You can bring a modern touch to your home's exterior by painting your dull, old garage.
Paint is perfect for hiding any chipped or rusted areas in the door.
Maximize curb appeal and erase the negative impressions when people pass by.
7. Curb Appeal in a Day: Renew window planter boxes
Window planter boxes become discoloured from moisture. Rot issues are also present due to not sealing the wood's edge.
Evaluate if it is best a small restoration or a full replacement of your planters
A general guideline is to make the box width equal to the window
Have a height that's 1/4 of short windows or 1/5th for tall ones.
To add aesthetic appeal, brackets should match the colour of your planters
Seasonal ornaments
Enjoy the beauty of window boxes in the summertime, and don't let them become an eyesore during winter!
A smart decision is to take them down before cold weather arrives.
Only if you haven't planted hardy greens or filled your window boxes.
When spring comes around again, re-install these lovely decorations.
8. Home's curb appeal with a fresh look in your Fence
An elegant fence can help define the boundary of your home from the street while keeping a pleasant view.
Revitalize your wooden surfaces in no time with the help of a power washer.
Strip off the layer of aged wood cells to reveal a vibrant new look. It's as easy as that!
To keep your new fence in top form, apply an exterior wood stain or an exterior paint colour of your preference. This will help protect it and extend its lifespan.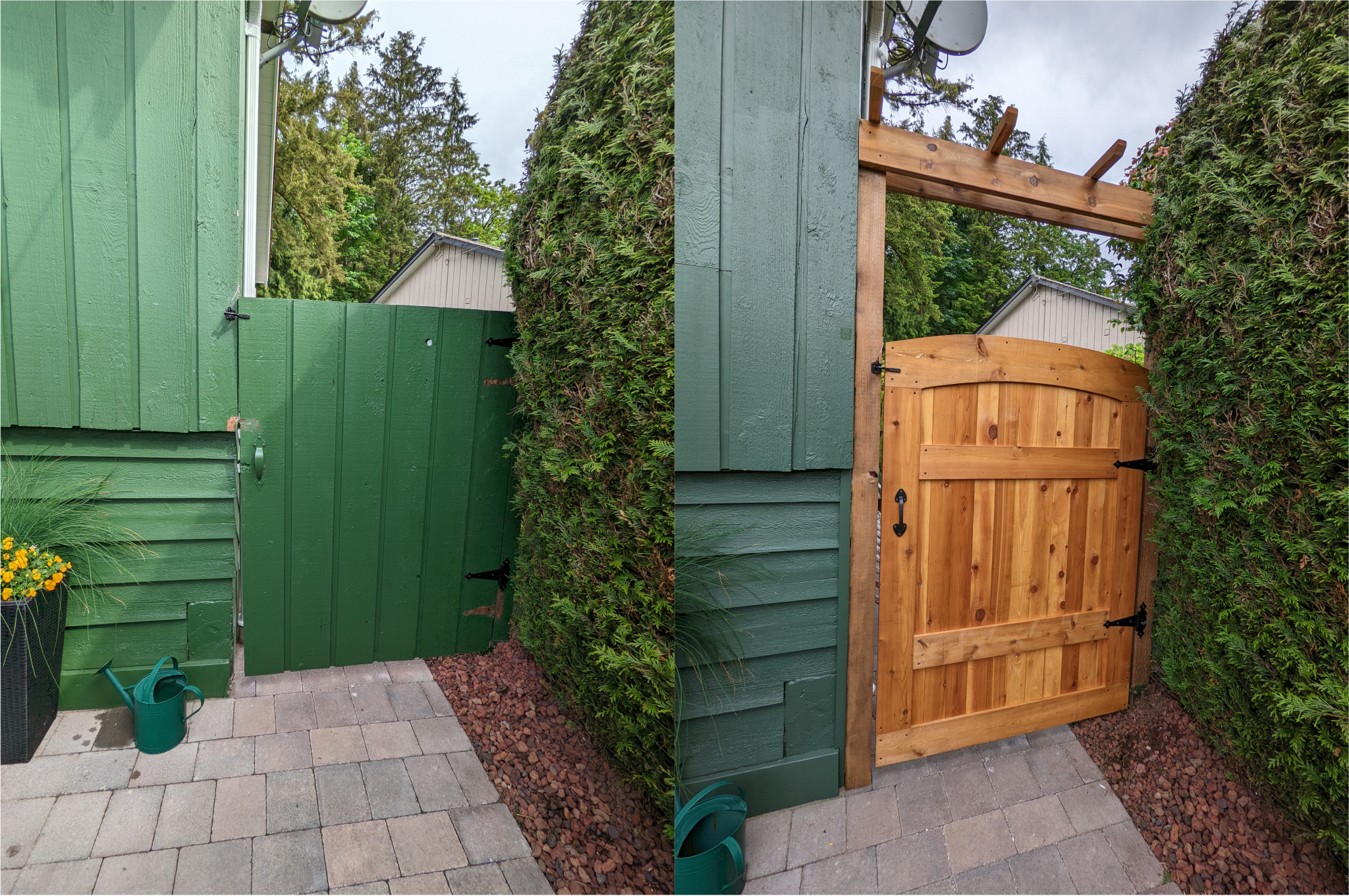 9. Build trellises, arbours and Pergolas
You can turn your front door and entryway into a work of art by adding trellises, arbours, and pergolas.
Flowering arbours at the entrance of your walkway can bring visual interest. It also provides you with a stylish spot to display potted plants.
A trellis with vines adds life to a dull wall, such as the one near the garage.
Installing a wall-mounted pergola above your garage door adds an elegant statement. Its purlins and rafters provide an aesthetic balance from inside-out of your house. No doubt that adding a pergola can enhance the home's curb appeal!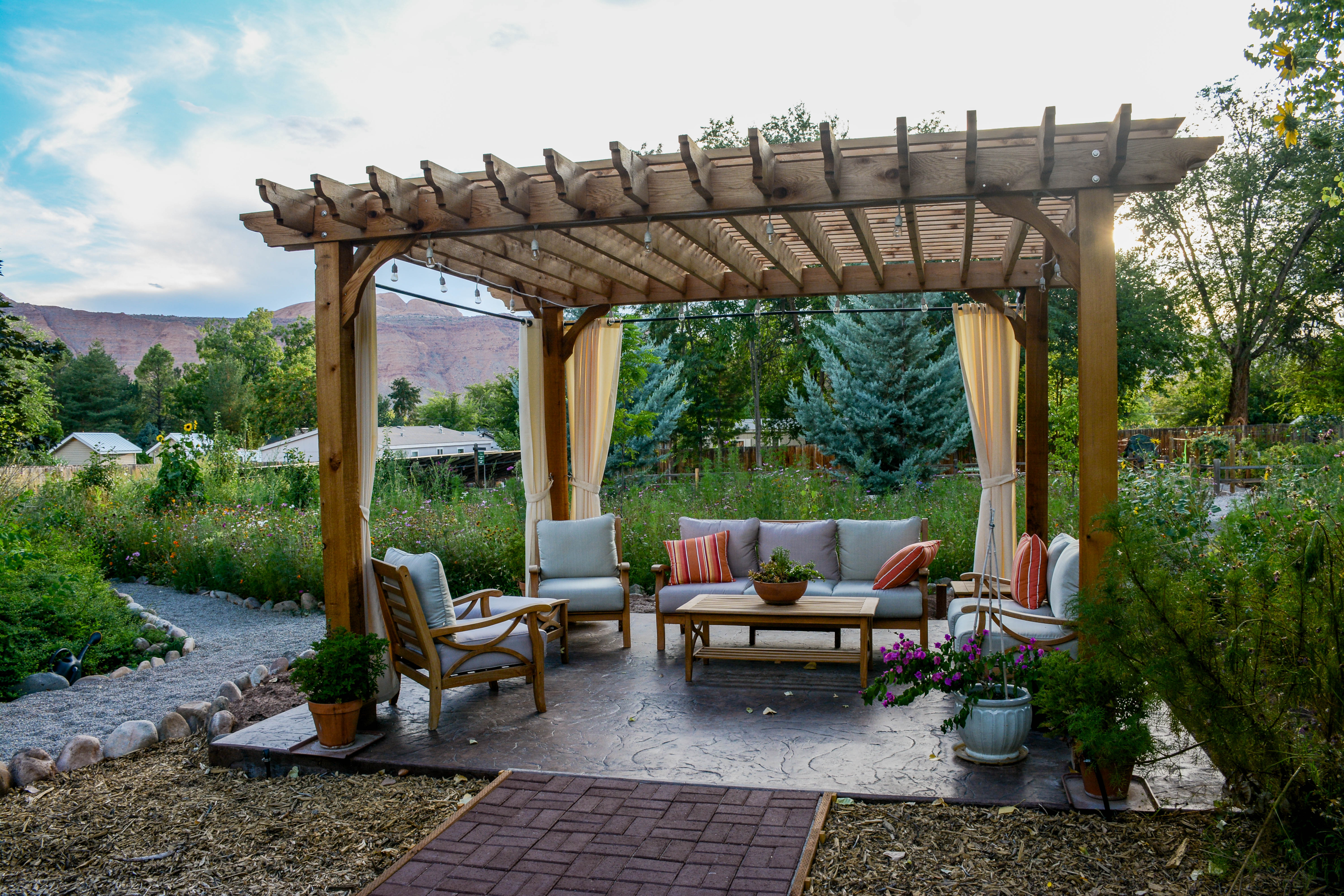 10. Sunroom in a beautiful home
Transforming your porch into an enclosed sunroom is a great way to achieve privacy. It also offers tremendous other potential benefits.
Choosing weather-resistant materials for your design aesthetic is critical
From each window and door to exterior elements, it sure can help improve curb appeal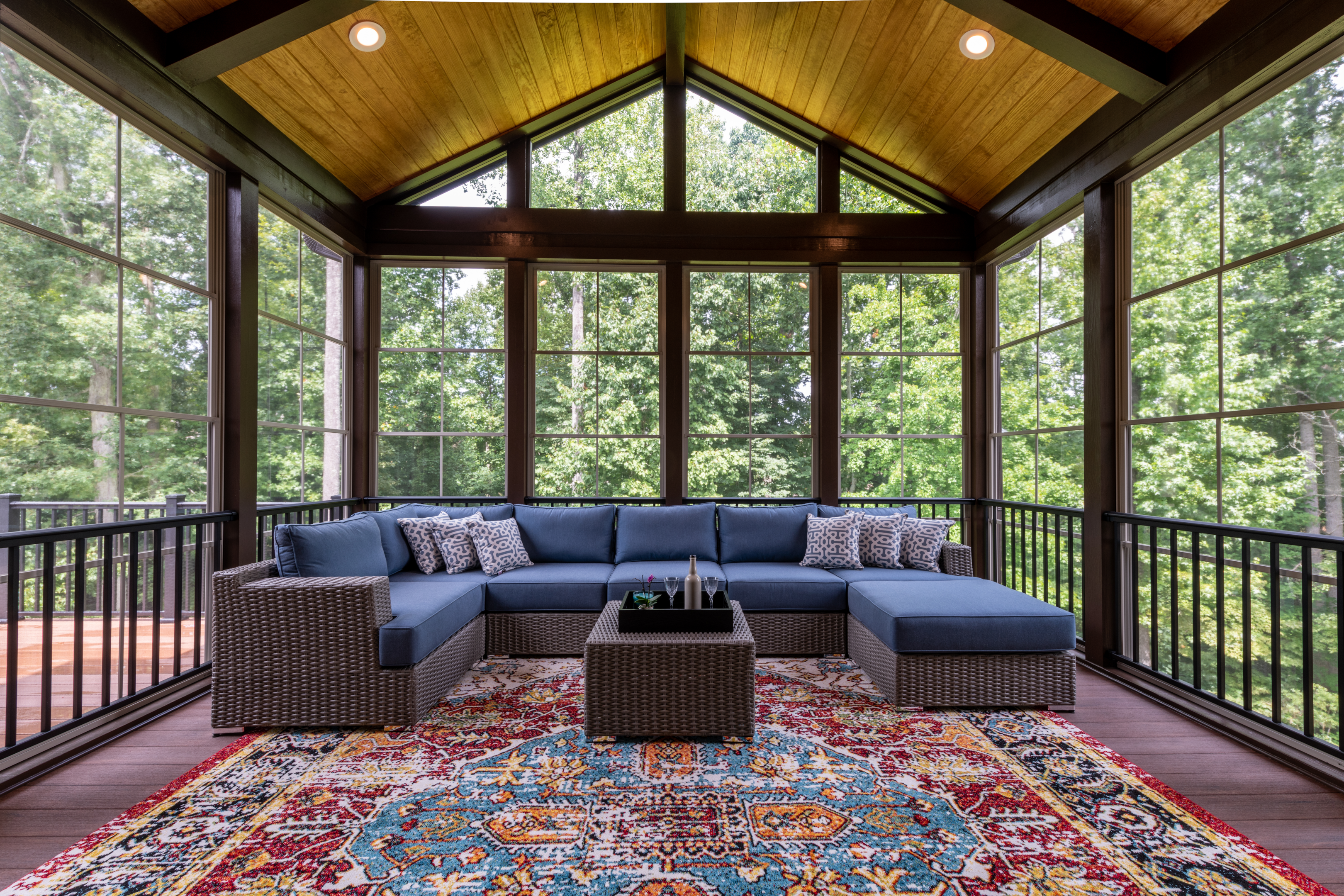 11. Custom home symmetry
Create a captivating entrance to your home with stylish, symmetrical patterns.
Place two identical wall lanterns or plants on either side of the front door for a cohesive look
Aim to make any space appear more organized and put together.
If you don't have enough room in your entryway, why not use this technique around the garage area instead?
12. Night luminous outdoor: Moonlight!
Have you ever wondered what Moonlighting is? It's a technique that consists in placing lights on tall trees or structures.
Artificial moonlight effect by giving off an alluring silver glow
The fixtures shine down onto pathways and lawns!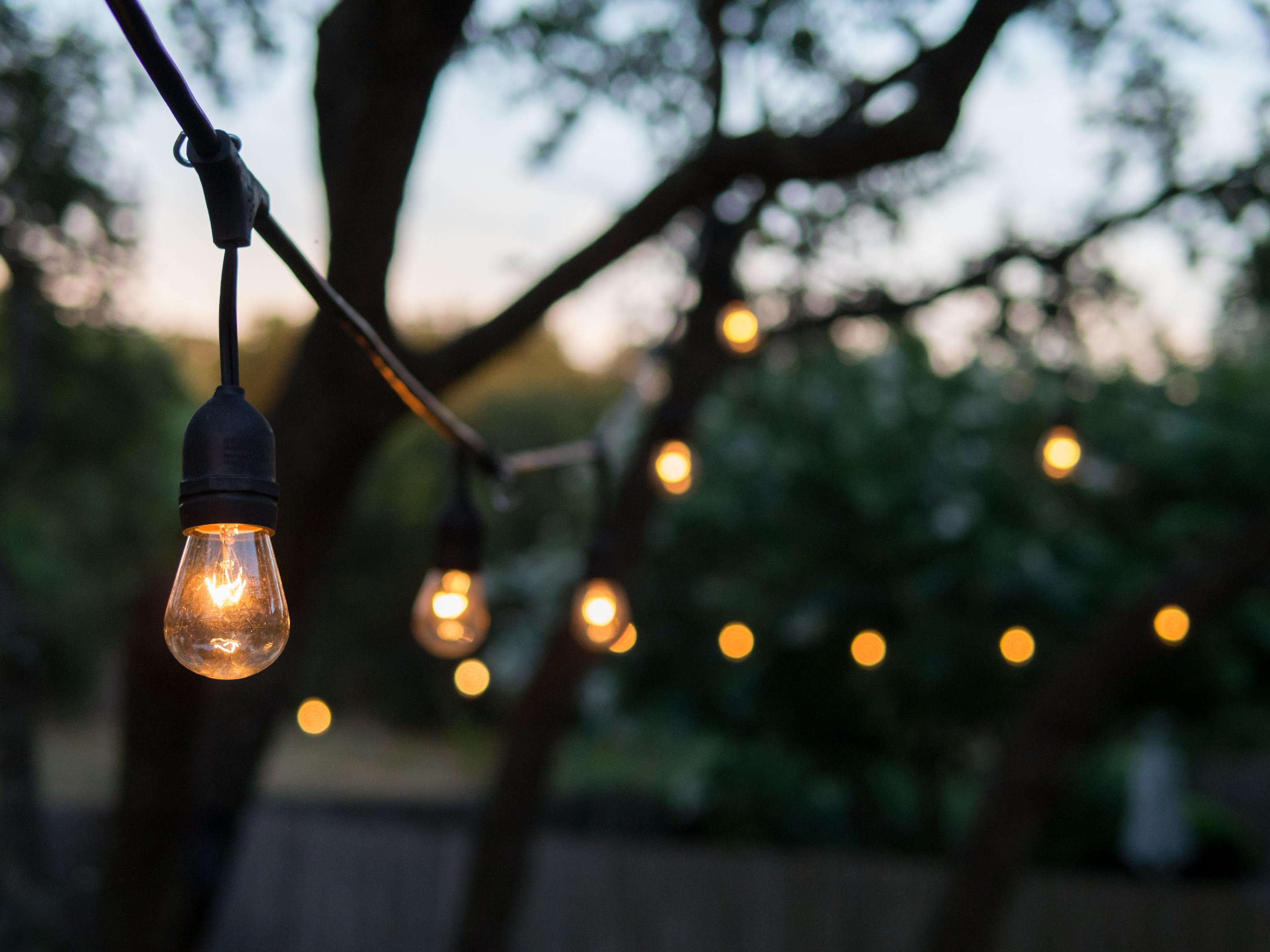 13. Coordination is key
When improving your home's exterior, remember that consistency is key. Too many visual elements can be overwhelming. Select one concept and ensure it runs throughout:
From any plants, shrubs, and trees in your front yard to the colours of your front door and the rest of your house's facade
Patio cushions and furniture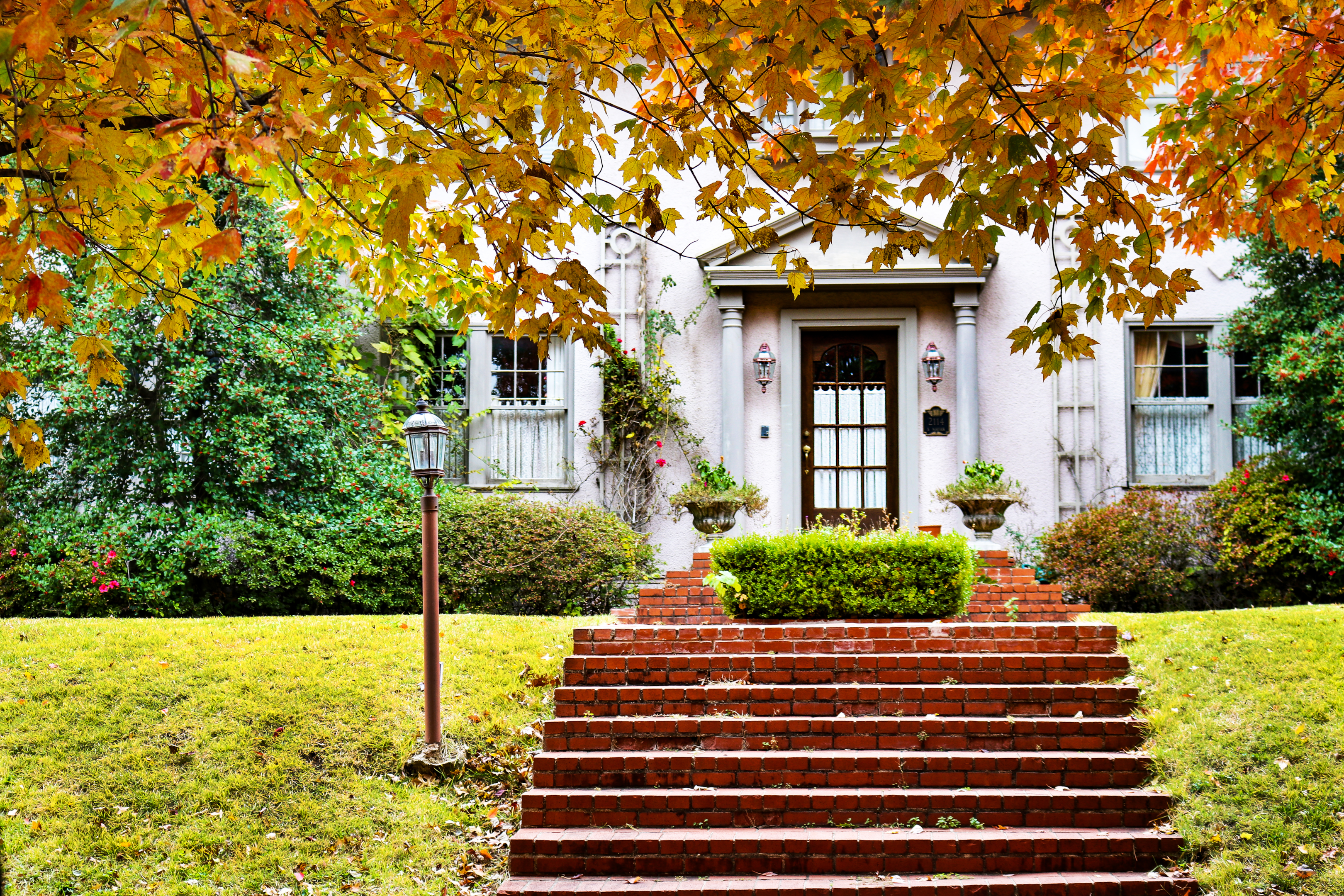 Your home should be the epitome of organization and order, visible at a glance. This will create an alluring atmosphere for anyone who passes by.
Get expert help!
If you're looking for expert help to take your home's curb appeal to the next level, contact Renaissance Solutions -Paint and Carpentry- now!
We have over 30 years of experience enhancing and beautifying homes from the inside out.
Get in touch today and start making your home look its best!