A well-maintained fence adds aesthetic appeal, whether it is painting the fence to restore a fence's original look or changing the colour of your fence. It also acts as a protective barrier against harsh weather conditions.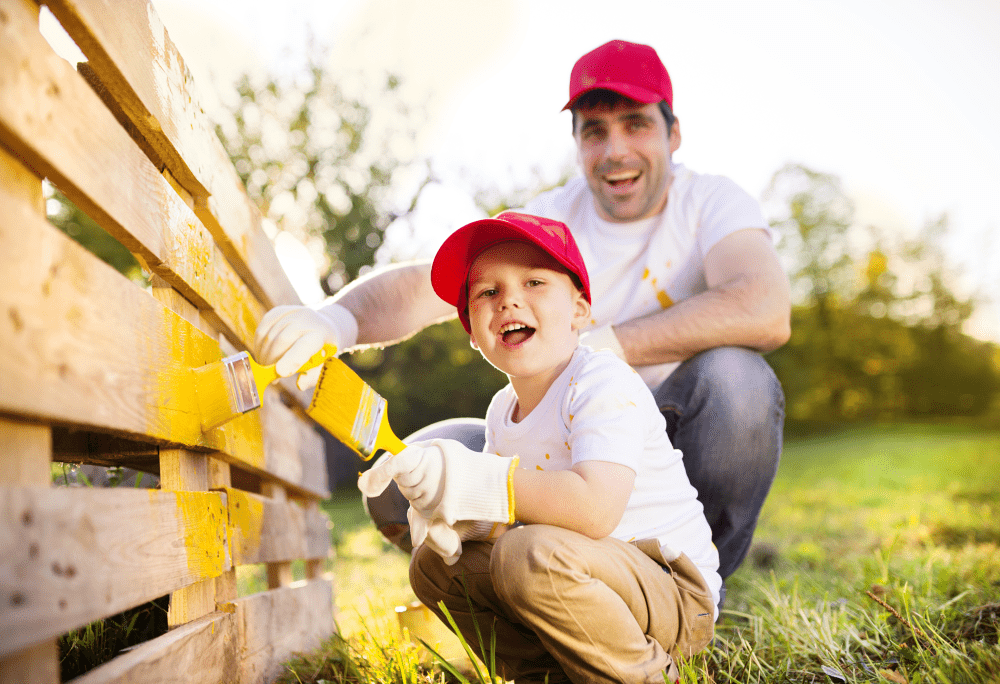 How Often Should You Paint a Fence?
Living in Vancouver, rainy and wet, you may need to spruce up your fence more often than in other dry regions. It is best practice to apply fresh paint or stain every two to three years.
Keep an eye on how the water interacts with your fence surface. If the liquid soaks in rather than beading up on top, it's time for an update!
Any signs of cracking and chipping warrant attention. A new coat of paint can restore your fence's appearance and protect against further damage.
Types of materials with which a fence is built
Regarding fencing materials, wood, vinyl and metal are the most frequently chosen. Every option presents its own set of unique benefits and characteristics.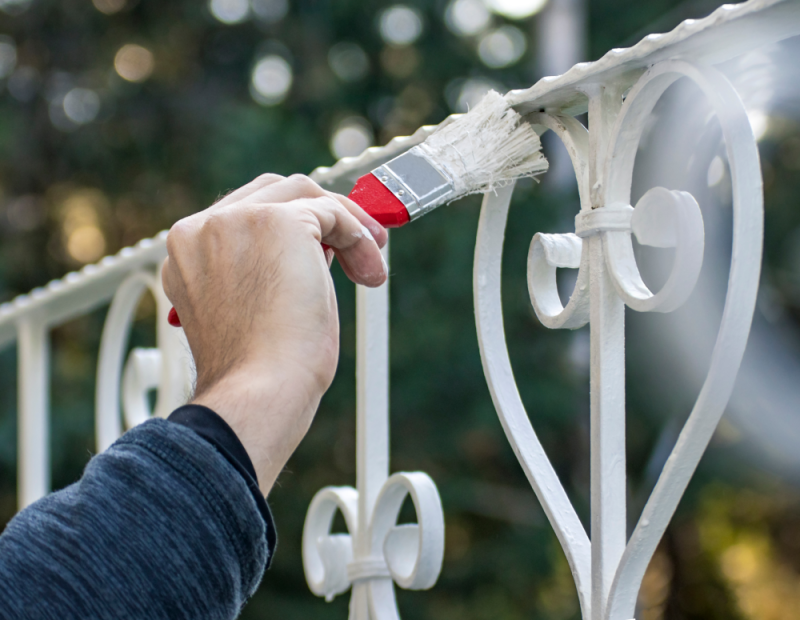 Staining vs. Painting a Wood Fence: Which is Right for Me?
Keeping moisture away from a wooden fence is the goal. The key is to use staining or painting to create a protective layer.
With so many colours and stains, the process can be confusing.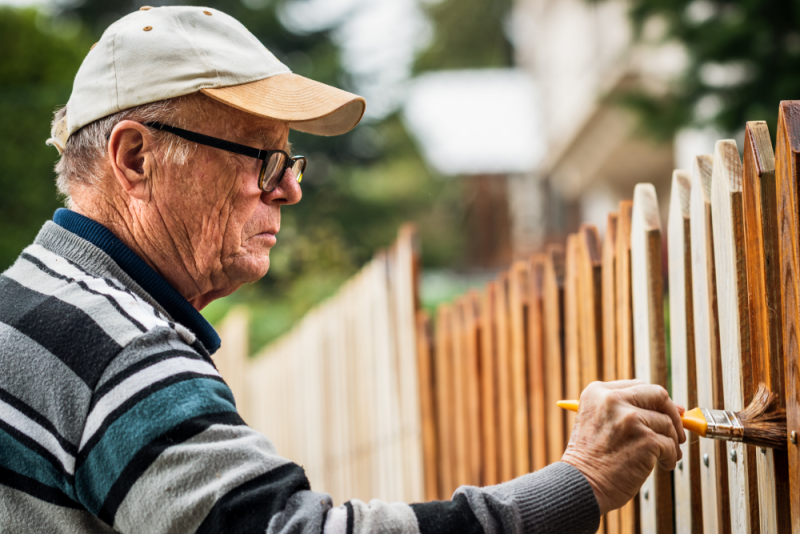 Staining can enhance the natural beauty of wood without obscuring its grain. Painting offers a different look that can give a fresh and dramatic makeover.
Types of fence paint
Oil-Based paint
For a durable and resistant enameled finish that can withstand the elements: oil-based paints (alkyd) are your best bet. It is important to note that they take longer to dry than water-based paints. You will also need paint thinner for cleanup.
These extra inconveniences, however, pale in comparison to their superior duration. So if you're seeking an exquisite satin, semi-gloss or glossy finish – don't look past oil!
Water-Based Paint
Acrylic paint is a water-based solution for all your painting needs. It can expand and contract with temperature changes and provide shielding against cracking and blistering. It's less toxic than other paints on the market.
Primer
Applying an undercoat primer is essential if you are looking for a perfect finish. Primers help with the paint's adhesion. They also keep contaminants from seeping through and damaging your finished look. Plus, they can block staining caused by wood tannins or mildew that may be present due to moisture in the air.
Some exterior paints have a self-priming formula.
Looking to give your fence a makeover?
Which paint product is the ideal choice for your needs? The type of material used will determine which option you should select. Materials like wood, metal or vinyl are the most common.
Professional finish: Easy steps to paint your fence
Get quality supplies:
The right paint

Paint brush

Roller

Drop cloths to cover any nearby shrubs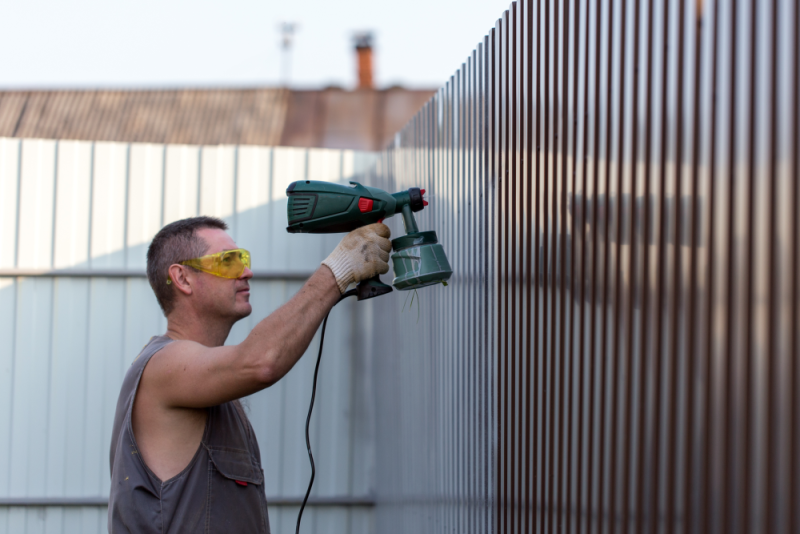 Check the local weather forecast:
Painting a wet fence is not recommended.

Keep your paint away from direct sunlight!
Remove the dirt:
You can use a fence cleaner and a pressure washer
Prep:
Fill holes

Remove peeling paint

Remove loose nails

Replace, cracked boards if necessary

and sand smooth.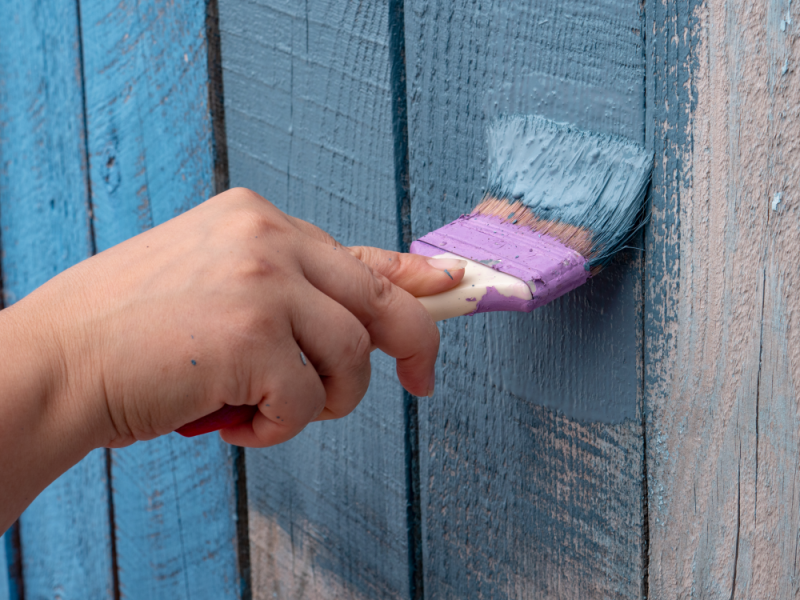 Prime the fence
Apply paint or stain:
Horizontal panels / horizontal strokes

Vertical panels / Vertical strokes
After the first coat, let it dry completely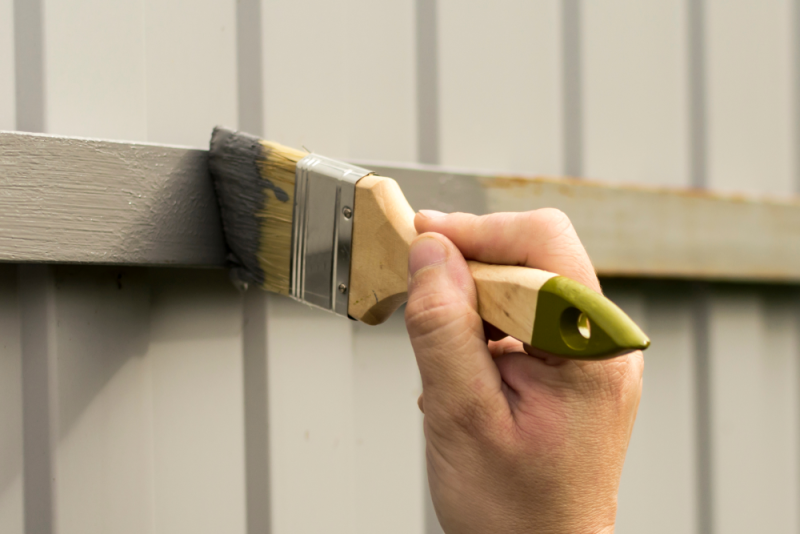 Determine if you need a second coat.
Outdoor fence: Professional Help
Don't worry about screws or using the paint sprayer and the pressure washer. We got you covered! No matter the material of your fence – wood, vinyl or metal – we offer unbeatable coverage with our services!
Western Canada's climate can take a toll on any house. Don't let that affect one of your biggest investments: protecting it is key. Keep your home's exterior looking fresh. Safeguard it from damage with the help of Renaissance Painting & Carpentry!
We offer you our painting services to prevent wood rot. Let us help lend a hand in making sure your house stays beautiful for years to come!