Reflect your style, taste, and personality throughout your entire home
300+ interior painting projects completed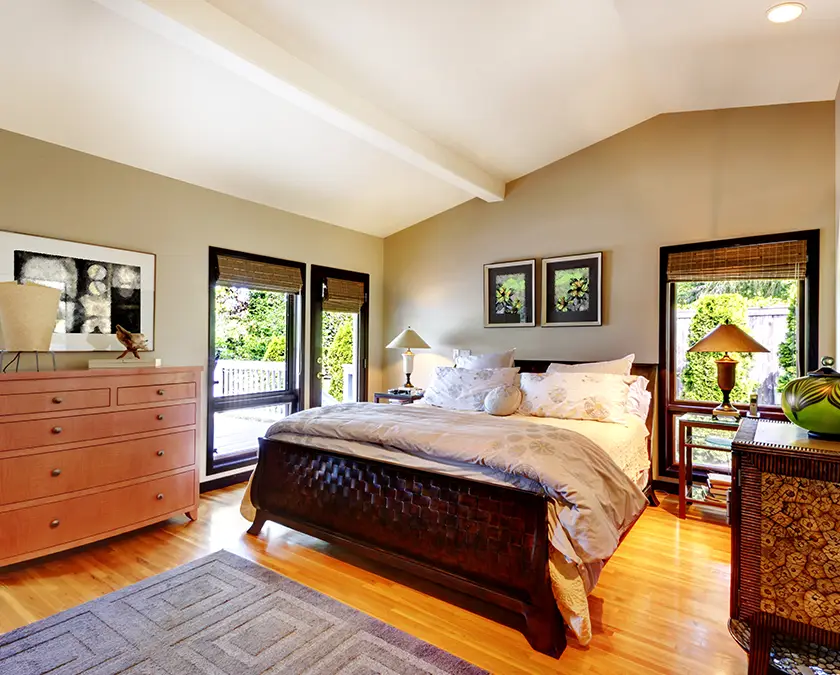 A Different Atmosphere For Every Room
If you've recently moved into a new home or want to breathe some new life into your older home, a fresh paint job will help turn everything around.
Instead of going through the long and stressful process of renovating your home and remodeling your space, you can change the entire ambiance and feeling of a room with a new colour. As experienced residential painters, we are here to help you get the atmosphere you are looking for in each and every one of your rooms.
Let your creative side take control and transform your space into an exciting and welcoming place that makes everyone feel energized and at home.
Keep Your Home Looking Its Best
A new coat of paint does more than just create a unique atmosphere in a room, it also increases your space's aesthetic appeal. If you have an older style home, chances are that you currently have wallpaper on your walls that don't match your new furniture or overall look.
More than that, if you've had a roof leak or two in the past – a common problem with older homes – you might notice some discolouration on your roof and walls. With a new coat of paint you can make your space look brand new, stylish, and beautiful.
We're up to date with the latest color trends and here to help you transform your outdated space into a bright and exciting place to live.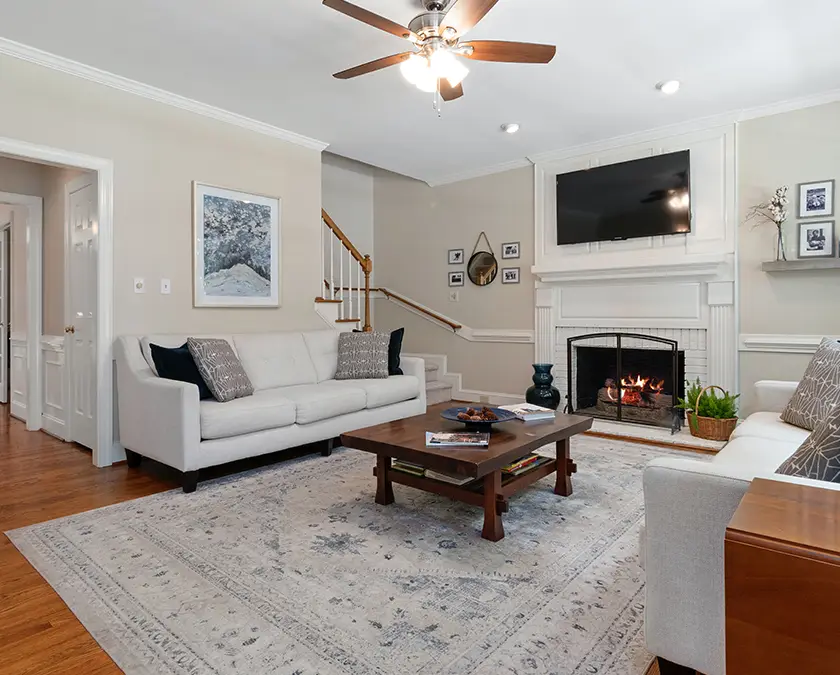 3 Easy Steps To Give Your Home An Exciting New Look And Feel
Get a home interior that represents you with a fast and hassle-free process.

Fill out our form and send us pictures of the space you wish to transform so we can have an idea of what we're dealing with.
We'll get back to you with a phone consultation to talk more about your project, offer you ballpark pricing, and schedule an in-home consultation.

During the in-home consultation, we'll discuss your project in-depth, talk about the vision you have for your space, and the necessary steps that we'll take to get there. 
We'll also discuss the project timeline, expectations, and get started on work as soon as possible.

Your freshly-painted and improved home is now complete.
We'll do a post-job walkthrough to make sure you are happy with our work and everything is exactly how you envisioned it. As soon as we leave, celebrate your new space and your welcoming home.
When we paint your home, we don't just cover up rotting or damaged areas. First, we repair any damaged surface with the help of our skilled carpenters to ensure a long-term solution. We use premium Benjamin Moore and Sherwin Williams paint that does not require primer, along with high-end materials to offer you the top quality service you deserve.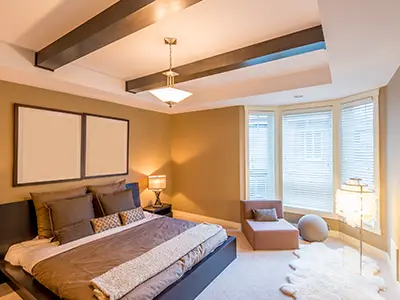 Includes painting the ceilings, walls, and trim with 2 coats of paint for a 700 sq. ft. condo.
Average Interior Painting*
Includes painting the ceilings, walls, and trim with 2 coats of paint, as well as some repairs for a 1500 sq. ft. townhouse or the main floor of a home.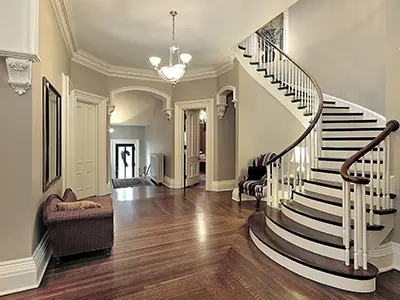 High-End Interior Painting*
Includes painting the ceilings, walls, and trim with 2 coats of paint, as well as extensive repairs for a 4500 sq. ft. home.
*Prices are averages and may change depending on the size of the interior painting project, your choice of finishes, and the current state that your space is in. You'll receive an exact quote for your unique interior painting project after the in-home consultation.
The Proof Of Happy Customers
To help you make an informed decision on whether we're the right team or not to help you achieve the vision you have, here are our reviews from our past clients.
Eric provided a quote quickly and then delivered exactly what he promised, on time and on budget.
I was impressed with their professionalism and the quality of their work. Highly recommended!
Very professional an outstanding work would recommend him in a heartbeat.
Great job Eric Goodwill and his crew at Renaissance Solutions Painting & Carpentry.
They completed painting and finishing projects including installing crown moulding throughout my Vancouver condominium.
I am thrilled with the outcome! They were professional, courteous and efficient. I would most definitely recommend them and would hire them again.
Good luck with your projects!
Have Your Walls Match Your Dream Home Vision