Outfit your home with custom woodwork and repair any damages you may have
Providing homeowners in Vancouver and surrounding areas with quality painting and custom carpentry services since 1992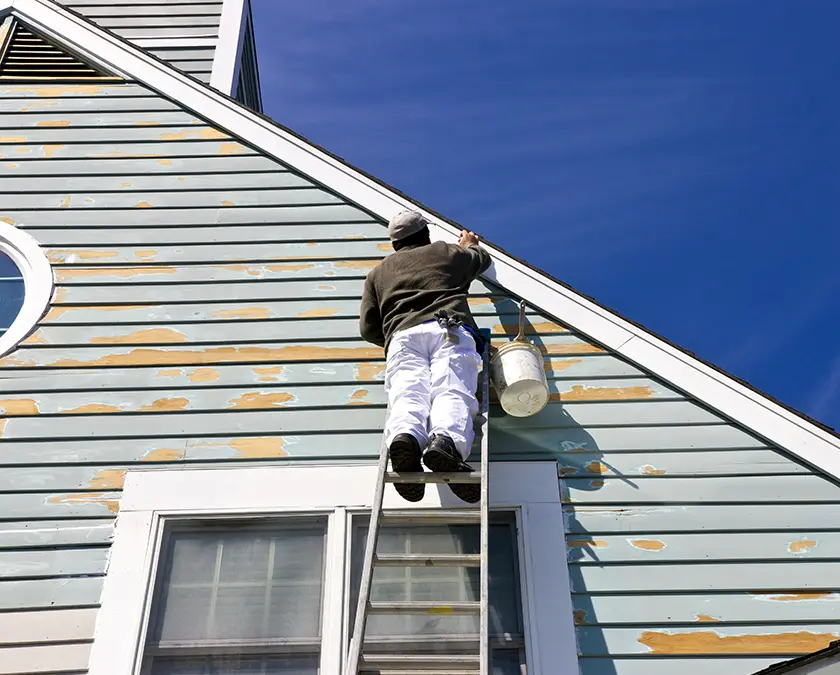 In our area we deal with a lot of homes that are over 50 years old. In most such cases we can see marks of extensive wear and tear that show on the home's exterior. If things like chipped and peeling paint, siding falling off, and rotten wood sound familiar, know we're here to help.
With our custom carpentry service you are able to repair any damages or unappealing features of your home without any hassle. When it comes to new repairs, we'll make sure they are seamlessly integrated with the rest of your home and don't stand out like a sore thumb.
A home that is safe and looks brand new is what you and your family deserve. 
Custom Features To Enrich Your Home
Have you ever looked out in your backyard and thought that it could use a personal touch? Or maybe you don't get that welcoming feeling you expect when you pull up to your driveway at the end of the day. If that's the case, you should consider getting a custom built staircase, railing, or feature to personalize your space.
With 29 years of experience and a team of talented craftsmen, we can build you any custom wooden feature you wish. Our end goal is to always create something that helps you connect with your space and enrich it.
3 Easy Steps To Custom Carpentry Done Right
Get your custom carpentry project done fast and hassle-free.

Fill out our form and send us pictures of the space you wish to transform so we can have an idea of what we're dealing with.
We'll get back to you with a phone consultation to talk more about your project, offer you ballpark pricing, and schedule an in-home consultation.
During the in-home consultation, we'll discuss your project in-depth, talk about the vision you have for your custom wooden feature, and the necessary steps.
We'll also discuss the project timeline, expectations, and get started on work as soon as possible.

Your freshly-painted and improved home is now complete.
We'll do a post-job walkthrough to make sure you are happy with how everything turned out. Feel proud about your beautiful upgrades and celebrate your new space with your loved ones.
When we work on your home, we don't just cover up rotting or damaged areas. First, we repair any damaged surface with the help of our skilled carpenters to ensure a long-term solution. We use premium Benjamin Moore and Sherwin Williams paint that does not require primer, along with high-end materials to offer you the top quality service you deserve.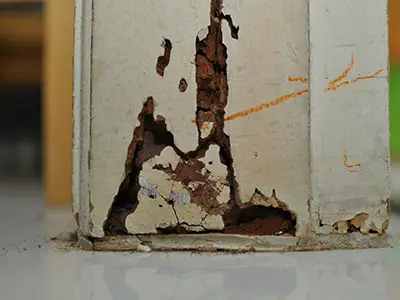 Includes repairing damaged or rotten wood and making sure it fits in with the rest of the house.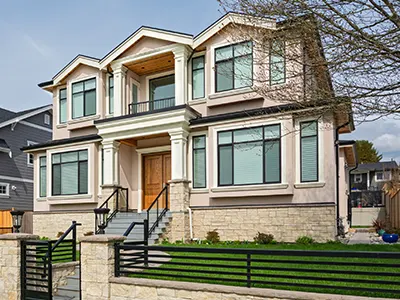 Average Custom Carpentry*
Includes designing and building custom exterior stairs, demolition of old stairs, and cleanup.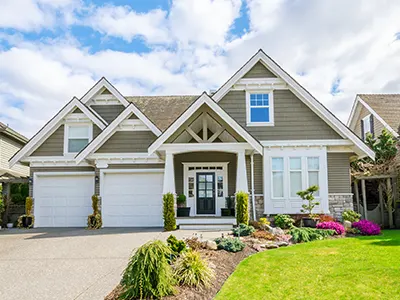 High-End Custom Carpentry*
Includes full house repairs such as replacing railings, spindles, rotten deck boards, and siding for a 2500 sq ft home.
*Prices are averages and may change depending on the size of your custom carpentry project and your choice of materials and finishes. You'll receive an exact quote for your unique carpentry project after the in-home consultation.
The Proof Of Happy Customers
To help you make an informed decision on whether we're the right team or not to help you achieve the vision you have, here are our reviews from our past clients.
Eric and his team recently painted and repaired our condo walls and ceiling. We were thoroughly impressed with the professional, friendly, and efficient service.
They were able to come in on short notice and were able to do a great job in only 2 days.
I would highly recommend Renaissance Solutions Painting & Carpentry to anyone in need of painting and repairs!
Eric provided a quote quickly and then delivered exactly what he promised, on time and on budget.
I was impressed with their professionalism and the quality of their work. Highly recommended!
My experience with Eric Goodwill and Renaissance Solutions Painting & Carpentry was nothing short of fantastic.
When we first met I laid out my requirements, especially the need for a completion date.
Eric and his crew went above and beyond the call of duty by bringing in a great job, on time and on budget.
I highly recommend him and his services. I found the crew to be polite and most importantly clean.
They cleaned up the work site on a daily basis, and when they were complete they did a complete cleanup
Make Sure Your Home Is In Good Condition And Personalize Your Space With Custom Features