A Process Designed With You In Mind
We keep transparent communication at the heart of our process and aim to provide you with a seamless stress-free experience
Providing homeowners in Vancouver and surrounding areas with quality painting and custom carpentry services since 1992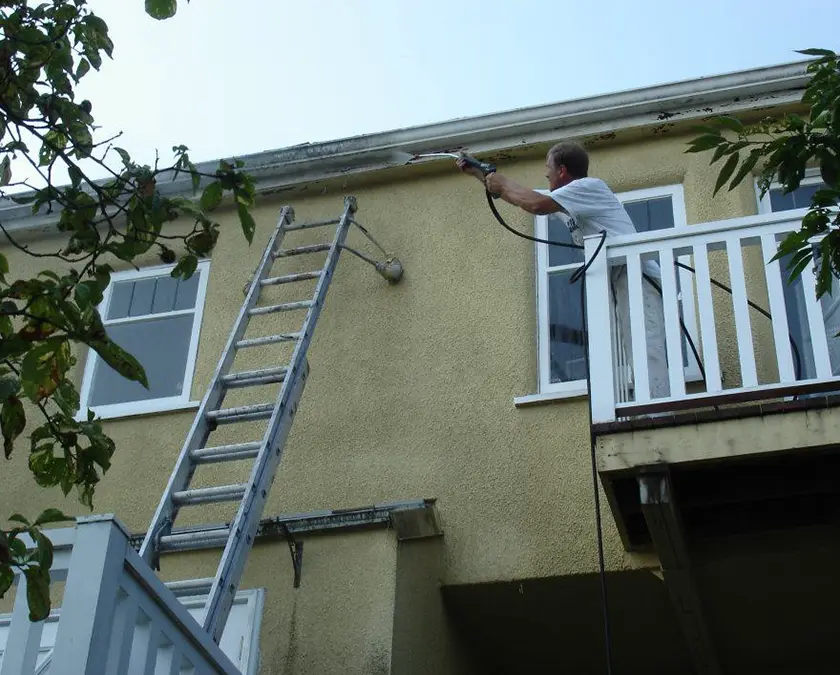 We Keep Your Best Interests At Heart
With 29 years of experience and hundreds of successful painting projects, we have developed a detailed preparation and painting procedure that we use as a framework for our process.
Our process ensures that your home will be painted on time for the price quoted and that your expectations will be met. We make sure to give you all the details of your project including pricing, project timeline, and update you with every step of the process. We have a keen eye for detail and make sure to do the work to the best of our ability, every time.
Unfortunately, there are some painting contractors who won't provide you with all the fine details of your project and leave you with a half- finished project. This is where we're different. We make sure that when you hire a professional painter, you're going to get professional results.

Thank you for choosing us to help you enhance your home, we'll make sure to tend to all your needs and communicate transparently throughout the process. To get started, fill out our form and give us some basic information about the project you have in mind.

We'll get back to you within a day and with a quick call to talk about the basics of your project. We also ask that you send us some pictures of the current space you want to be painted or worked on so that we can get an idea of what we're dealing with. We'll schedule a phone consultation to get into the specifics.

During the phone consultation, we'll talk more about your project, your possibilities, and the vision you have for your space. After we have an idea of where the project is headed and give you ballpark pricing, we'll schedule an in-home design consultation.

At this stage, we'll talk about your project in-depth, finalize your vision, and have a colour consultation where we help you pick the colours that suit your end goal best. After we've agreed on the fine details, we'll draft and sign the contract. Our in-home design consultation is $200.

5. Scheduling Your Project
We'll get your project on the calendar and stay in touch via phone or email. We'll also educate you on how you can prepare for the project and what to expect.

On the agreed upon date, you'll meet the team that is going to help you with your project. You'll be informed of what is going to happen to your space and what to expect for the remainder of the project timeline. After we're all on the same page, we'll get started.

7. Addressing Possible Repairs
Before we paint your home, we check to see if any repairs need to be made. Our skilled team of carpenters will let you know if there are any, fix them for you, and prep your home for the next step.

We waste no time and get started as soon as possible. We use premium paint – Benjamin Moore and Sherwin Williams – that require no primer and make sure to give your home the quality paint job it deserves. After our work is done, we also clean up your space and have it ready for you to enjoy as soon as possible.

Your project is now finished and you couldn't be happier with the result. Join us in a final post-job walkthrough where we'll inspect the finished product together, make sure we didn't miss anything, and that everything is in line with your vision. Once everyone is happy with the result, we'll give you the final invoice and collect the payment.

We keep in touch with our clients after finishing a project with our follow up plan of 3-days, 3-weeks, and 3-months. We make sure to give you a phone call and check if you are still happy with the work we've done for you.

We stand behind our work and offer a 2-year labour and materials warranty. If anything that is within our control happens, we'll come back and fix it for you for free.

The vision you have for your home is finally your reality, and it's everything you ever wished for. After we leave, make sure to invite your friends over and celebrate your new and amazing home together.
The Proof Of Happy Customers
To help you make an informed decision on whether we're the right team or not to help you achieve the vision you have, here are our reviews from our past clients.
Eric is top-notch. He helped a dear friend of mine with some painting and she raved about the excellence in the quality of the work and how warm and friendly he was.
He is passionate and dedicated to his craft and that is inspiring to see. I highly recommend Renaissance Painting as a premier expert painting company!
Great job Eric Goodwill and his crew at Renaissance Solutions Painting & Carpentry.
They completed painting and finishing projects including installing crown moulding throughout my Vancouver condominium.
I am thrilled with the outcome! They were professional, courteous and efficient. I would most definitely recommend them and would hire them again.
Good luck with your projects!
Eric is prompt, reliable and trustworthy… all extremely important when hiring on my client's behalf! Thanks Eric.
Experience A Process That Works In Your Favor