A reliable and passionate team of professionals that strive to meet your expectations and tend to your every need
Providing homeowners in Vancouver and surrounding areas with quality painting and custom carpentry services since 1992
Hi, I'm Eric Goodwill, founder and owner of Renaissance Solutions Painting & Carpentry. After 29 years of experience in the painting business, I realize our industry is competitive and I appreciate this opportunity to earn your business.
When homeowners like you want to get their home painted, there are usually a lot of common headaches and frustrations that come with the project. We're here to help make the process a pleasant one for you. We've learnt what needs to be done to eliminate many of these common inconveniences and guide you through an experience that leaves you relaxed AND gives you your dream home at the same time.
On top of having the security that you are in capable and experienced hands when choosing us, you also get a team of talented and passionate individuals that work on your home like it was ours.
We paint homes of different sizes and styles, ranging from 1912 heritage houses up to modern ones, and most of our work comes from clients that tell their friends about us.
We're not your average contractors. Restoring older home exteriors and interiors with superior carpentry work before repainting them would scare many of our competitors away. That's because it's not as straightforward as painting a newer space. In fact, it's such a unique service bundle that we offer, that makes us stand out in our field.
Since 1992, we've channeled every effort into painting homes the right way. Over the years, we've built a reputation of being a trusted and reliable company that offers quality work to our clients.
What we do is more than just a job for us. We cherish the opportunity to make a difference and help you create spaces you love in your home.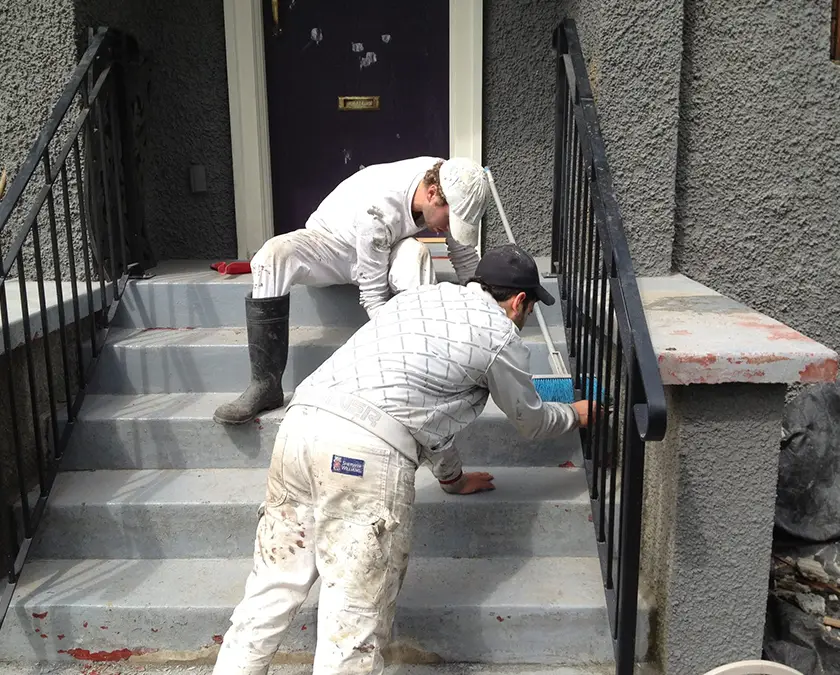 The Proof Of Happy Customers
To help you make an informed decision on whether we're the right team or not to help you achieve the vision you have, here are our reviews from our past clients.
It is not very often you find a skilled painter with a deep understanding about the lingering issues that may exist with a home.
Eric goes above and beyond my providing detailed quotes and recommendations on how to make your house shine through his restoration services.
Very professional an outstanding work would recommend him in a heartbeat
I highly recommend Eric to anyone who is looking to get their place painted with high quality and a good price.
I was very happy with the detailed work and the great finish he did to my loft at a bang on price. Thanks again Eric!
Work With The Leading Painting Company In The Greater Vancouver Area