Whether you're wanting to breathe new life into your home or get it ready for sale, being aware of the necessary investment is vital. This article will examine Interior Painting cost in Vancouver in 2022. Whether you're looking for a full-scale paint job, adding an accent wall to change the entire mood of your home, or just adding fresh paint to your walls, we've got you covered!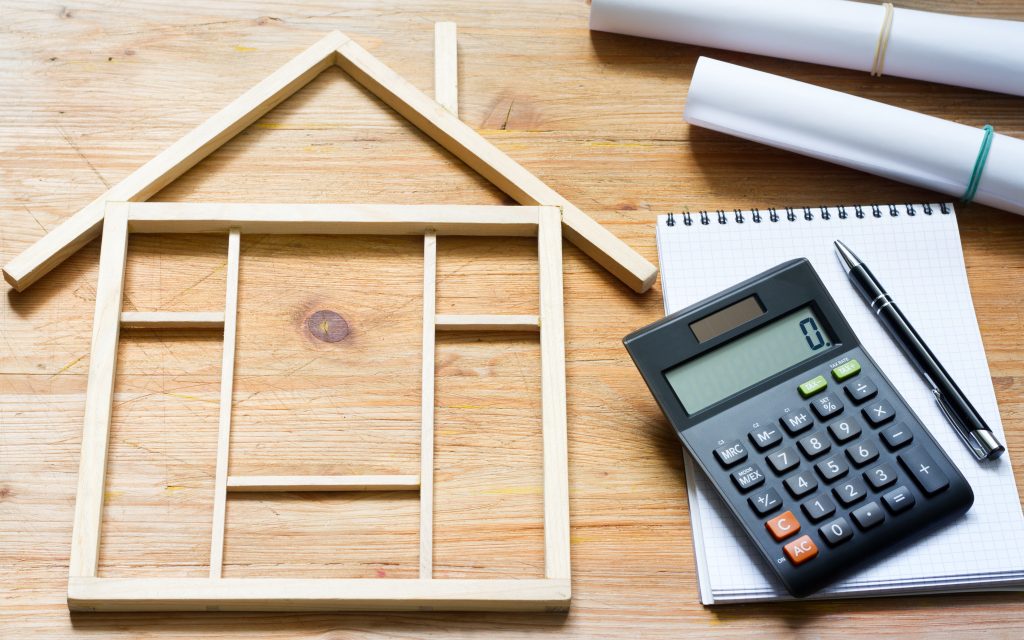 Interior House Painting Cost Details
Average Interior Full House Painting Cost
In Vancouver, an interior painting job done by experienced professional painters ranges from $5,000 to $45,000, with the average price being $8,000 to $11,000 for a 2000-square-foot home. This would be for a nice size three bedroom home, possibly four, with a few bathrooms and many common areas. The cost will depend on how many square feet.
Of course, these are just averages, and your final cost will depend on the actual size and condition of your home and any special features or challenges that the painting project might present. For example, if your home has high ceilings, multiple levels, an intricate floor plan, or lots of detailed trim, it will likely cost more to paint than a similar-sized home with simpler features.
The same is true if you're planning to paint an older home, as the prep work required to get the surfaces ready for painting can be more time-consuming and costly.
On the other hand, if you have a small home with few features or plan to paint only one or two rooms, your costs will be on the lower end of the spectrum.
Average Cost Per Room
The average house painting cost per room in Vancouver is 0-0 per room for the walls. This price includes the cost of paint, primer, other materials used in the painting process, and furniture moving. It does not include the cost of the removal of personal belongings.
Interior painting costs per room can also vary depending on the room type and the paint needed. For example, a bedroom may only need one coat of paint if it is a minor colour change, while going from a dark to a lighter colour could take two or three coats.
Painting bathrooms, a powder room or a laundry room, would be considered an average room. The only difference would be using a good quality paint such as Aura from Benjamin Moore.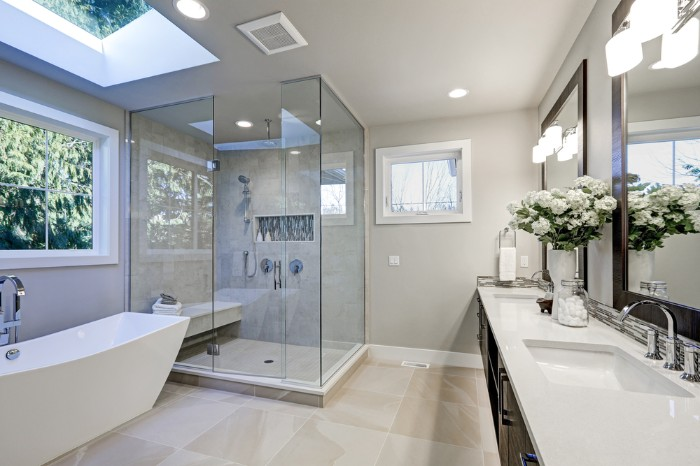 Let's break the costs down further, so you know what you can expect to pay for materials and labour when painting interior spaces.
Other Factors That May Affect the Total Cost of Painting a House Interior
Several factors can affect the cost of painting a house interior besides the type of paint and finish used. There is preparation work, conditions of the house, and special equipment needed to be considered, all of which play a crucial role in determining the actual project costs.
Trim, such as door jams/jambs or crown moulding, that was painted in oil-based paints will need to be primed before painting.
Preparation required
The amount of prep work needed before painting can begin must be carefully considered, so you end up with a great paint job. For example, extensive damage to the walls that need to be repaired before painting can begin will increase the project's total cost.
Furniture that needs to be moved or removed from the painting area will also add to the total cost. A professional painter will move and replace the furniture; however, they will ask you, the homeowner, to clear personal items from the tops of counters, night tables, desks, etc. Light fixtures will be either removed or covered.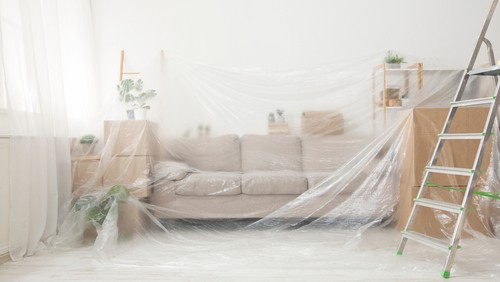 Does the cost of painting vary based on which lower mainland cities you're in?
Yes. The cost to paint a house in Maple Ridge will always be cheaper than in Vancouver.
House conditions
Painting an older home can often be more challenging than painting a newer home. One of the main reasons for this is that older homes often have more character and detail than newer homes, making it more difficult to paint evenly and adding to the costs.
For example, popcorn ceilings, or textured ceilings, are much more challenging to paint than regular smooth ceilings, which can add to the total project cost.
Special equipment
Special equipment, such as scaffolding or ladders, may be needed to complete the project, increasing the total cost. Dustless sanding is becoming more common with painters as it allows it to be done with little to no dust.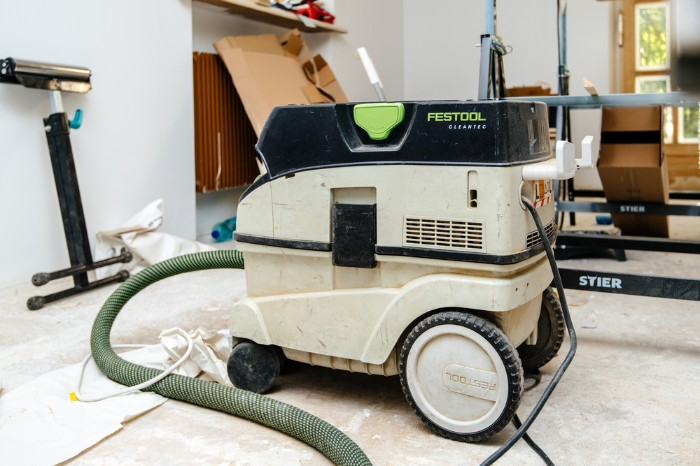 The sander is connected to a vacuum that turns on and off with the sanding equipment. This allows most of the dust to be contained, resulting in a superior and cleaner job.
Painting Contractors in Vancouver, B.C.
Interior house painting is an excellent way to update the look of your home without spending a lot of money.
Selecting the right paint and finish can create beautiful results lasting for years.
With careful planning, you can achieve stunning results that will transform your space without breaking the bank.
Hiring professional interior painting services is always an option when you want to paint your house's interior. Make sure you hire a company with experience, high-quality materials, and the proper tools for the job.
When talking to painting companies, ask about their experience, pricing, and warranty options. With careful research, you can find a reliable and affordable painting company that will meet your needs and budget.
So, what will be the cost of your painting project? This will depend on the square footage of your home, the type and brand of paint used, and whether you choose a professional painter or do it yourself.
We hope this article has given you a better understanding of Vancouver's average interior painting labour costs and tips on saving on those costs.
Frequently Asked Questions:
Does it cost the same to paint walls as to paint ceilings?
So, if you can't decide what colour to paint your bathroom, go with gray—you can't go wrong! Also, ceiling paint is generally less expensive than wall paint as it is mid-grade. Even when factoring in covering furniture, cabinets, and flooring with drop clothes, plastic, and/or masking paper, ceiling painting is less than painting walls.
Is there a difference between painting a popcorn ceiling and flat ceilings?
Yes, there is. Popcorn ceilings, if they have never been painted, can be tricky. They should be sprayed with the ceiling paint or an oil primer and then painted with the top coats. Flat ceilings are much easier. For paint, preferences stick with flat ceiling paint. As a rule of thumb is always easier to paint flat ceilings.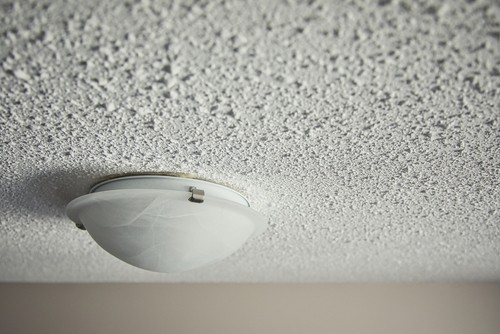 What is the cost to paint Ceilings?
The cost of painting ceilings will range from $1 to $2.20 per square foot. The final price will depend on whether it is a flat ceiling, how high the ceilings are and if you are spraying. If you are doing the entire house, you can get all the ceilings done fairly quickly when spraying.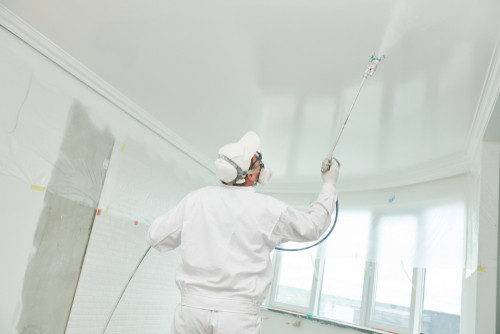 How much does it cost to paint the trim in Vancouver?
A comprehensive paint job includes painting trim, which is, baseboards, window sills, wood windows, door frames, door jams, doors, and miscellaneous trim such as chair rail. Special trim would consist of wood window frames, crown moulding, chair rail, wainscotting or other types of built-up trim. The average Vancouver home has window sills, baseboards, doors, and door casings, while higher-end homes will have crown moulding and some more elaborate trim. The cost to paint trim only in an average home in Vancouver is between $3700 and $6500. This assumes normal trim and a normal level of preparation. When the trim is painted, it is usual also to paint the walls but not in every case.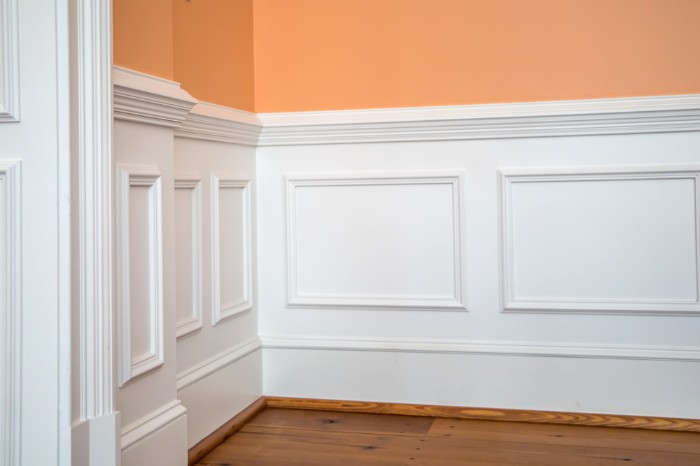 What else can impact the cost to paint?
The level of preparation desired and the existing conditions. For example, if the house is older and has had multiple old paint layers, and you want to make it look amazing, then the painters will need to spend a lot longer sanding and prepping. If it is an empty home, that can reduce the price.
What is the cost to paint doors in Vancouver?
The price for painting doors in the Vancouver metro area can vary depending on the company you hire, the size and type of door, the amount of preparation required, and the type of paint used. However, on average, homeowners can expect to pay around $100 – $200 per door. When we paint French doors or raised panel doors, the price will be on the higher side of the scale due to the complexity. Also, an elaborate and detailed front door with sidelights can cost $800 to $900. (Door handles should be either removed or carefully taped off.)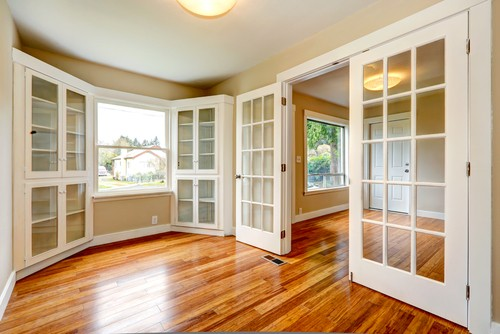 Is it wise to hire a professional painter that specializes in exterior painting?
No. Painting services and skills are not easily or readily transferable. The crew that specializes in exterior house painting is completely different. An exterior paint job is best left to crews specializing in exteriors. Some companies can do both interior and exterior just make sure you get your house painted by the right crew with the right skill set.
How much does it cost to paint kitchen cabinets in Vancouver?
The short answer is that it depends on their condition and the result that you're looking to achieve. An average kitchen will cost $4000 to $5500, while large elaborate kitchens can cost $10,000 to $15000. You can quickly get completely new cabinets for a fraction of the cost. It is also normal to apply a couple of fresh coats of paint to the walls in the kitchen at the same time.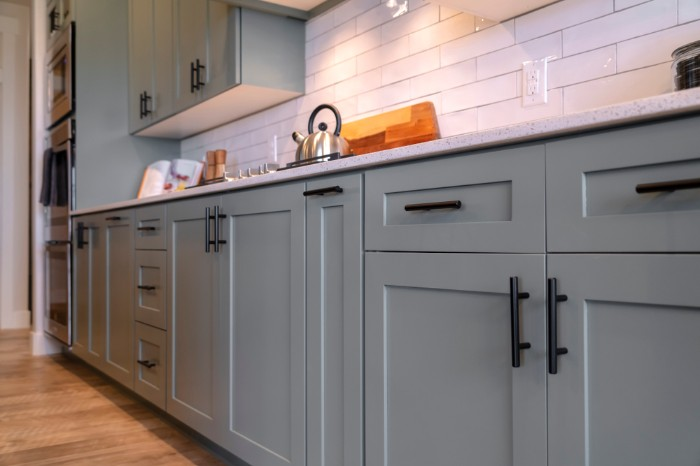 Is it a good idea to Hire someone specializing in New House painting?
No. Let them stick to what they do best New construction. This is a totally different animal.
Where do you clean up?
Most houses have a laundry room with a utility sink. We always ask if it is okay to use the sink and clean up when we are done.
How to get accurate pricing
This article will give you a good idea for reference purposes on your home's painting costs. An accurate estimate of your next project can be determined by factoring in floor space, what is being painted, the paint needed, and the amount of preparation required.
Interior House Painting Cost Free estimate?
Call us, and we are happy to discuss your project, your interior, your home's exterior and your carpentry projects.