Your way of living is unique and exclusive, so when designing the space you want, it must adapt to your personality, budget and lifestyle. You are one wall away from achieving something extraordinary: a unique accent wall.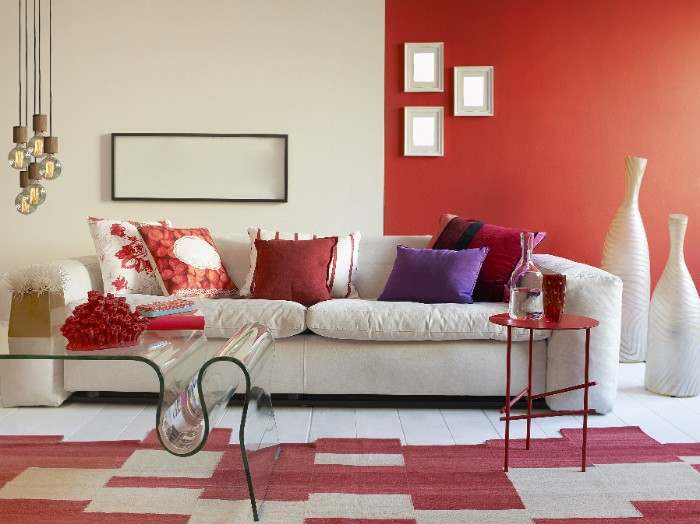 No matter what style you're going for, we can help you create a space that reflects your unique taste. You can add interest and an eye-catching look by using quality paint and custom work with different materials, such as shiplap, rustic roughhewn plans, or reclaimed wood panels. Alternatively, you could use real-life photo prints to obtain a unique and memorable look in your home. This article offers expert opinions and many ideas to inspire that unique style to create a great accent wall.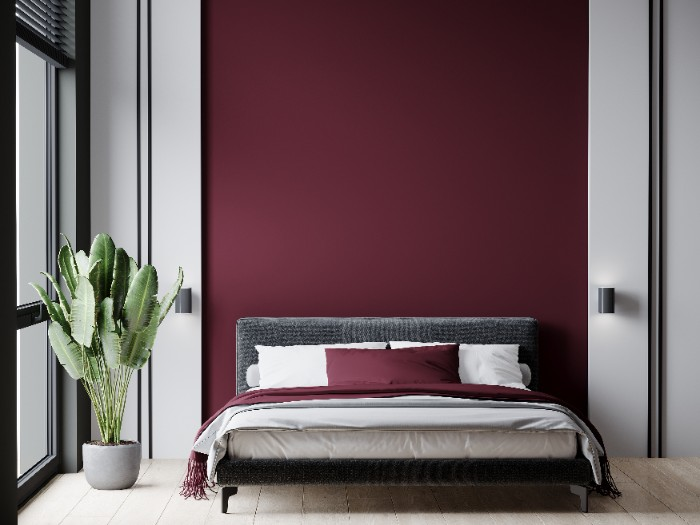 A wall can reshape your life.
The correct paint colour and proper technique applied to an accent wall create profundity and transform the dimension perceived, providing a smooth transition between each room, and making your home feel more open and cohesive. While bright tones can be effective, softer shades can also create an attractive and stylish look. Debra Juliano, a Luxury Residential specialist and owner of DJIN said: "All the colours' proportions combined with light absorption and reflectance create an overall ambiance in a space adding calming effect."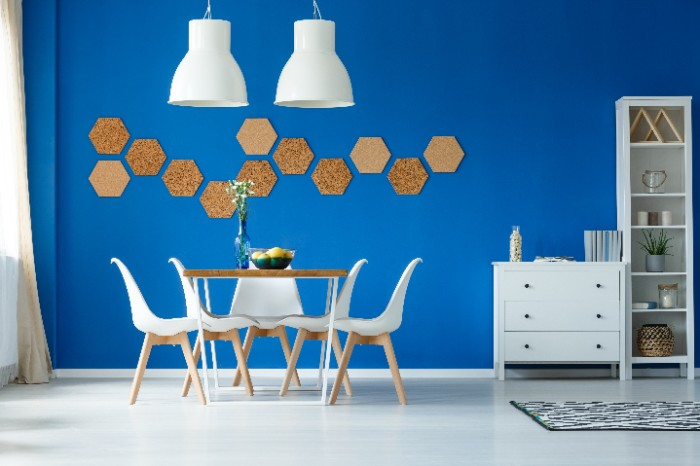 When it comes to wall transformations, there are many design options to choose from. However, award-winning designer Erin Williamson states, "Paint is the most commonly used method because of its quick and easy manner." Paint can be as vibrant or subtle as you want, always maintaining a sense of energy.
Using a muted or pastel paint color, you can create an accent wall with a calm and relaxing atmosphere in your home. While this is generally true, it is also possible to use softer tones to create a sense of balance in a room. Using the same or similar colourings on all the interior walls can help make an attractive and unified appearance; this is particularly effective in smaller living spaces, where it can be helpful to draw the eye around the room to make it appear large. Benjamin Moore and Sherwin Williams are the best choices for high-quality, long-lasting paint jobs that will be easy to apply.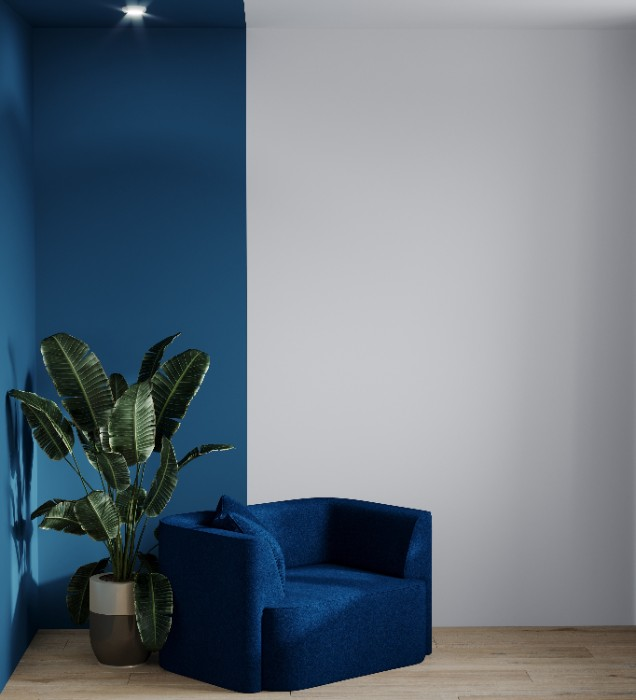 Pick a vibrant color for the paint
Transforming a plain wall into a beautiful feature wall is easy and could require only a gallon of paint and a couple of hours of painting.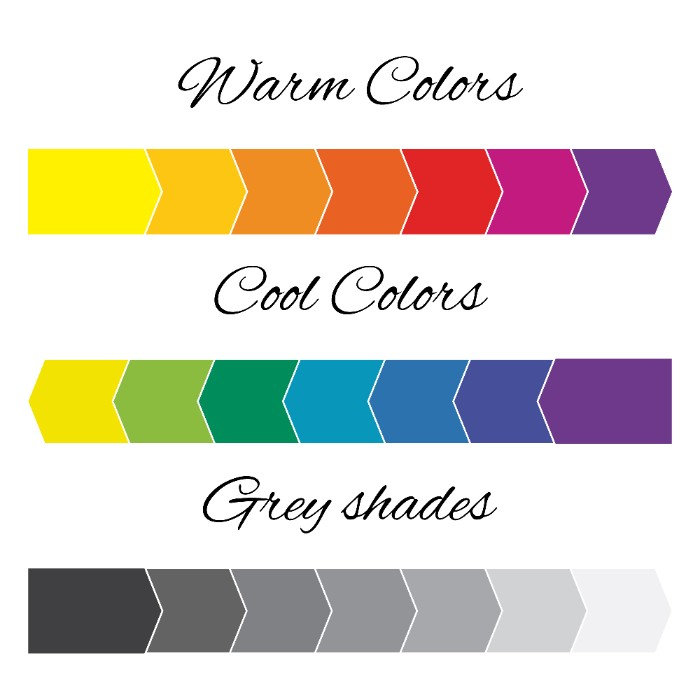 According to Benjamin Moore's specialist, employing bold colors like yellow, orange and red throughout your home creates a warm atmosphere while injecting energy, positivity and sunshine into any living space.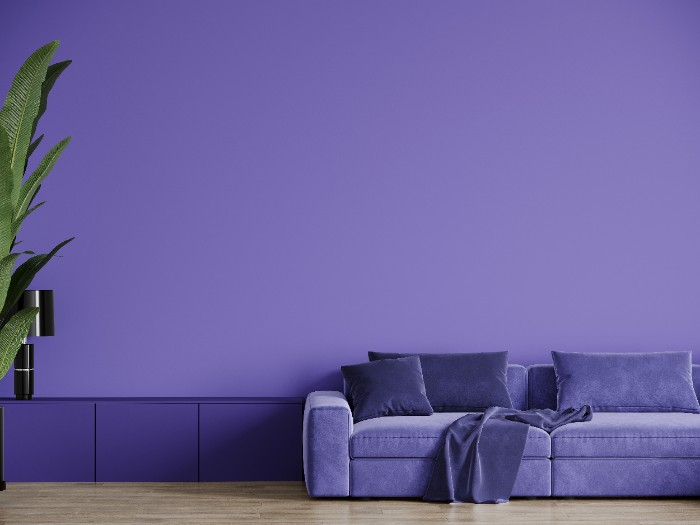 Keep yourself safe, even in neutral colors. White walls or grey ones, for example, might be warmer or cooler, depending on their undertones, as the colour and temperature are very different from the accent wall you are using.
Choose a colour that contrasts with the other walls.
According to the celebrity in the world of interior designers, Mellan-Matulewics, Creative Director and Design Expert at Bobbi Beck, a studio specializing in sustainably-made luxury wallpaper, "An accent wall gives a lovely depth and visual texture to create an interesting contrast from the rest of the room."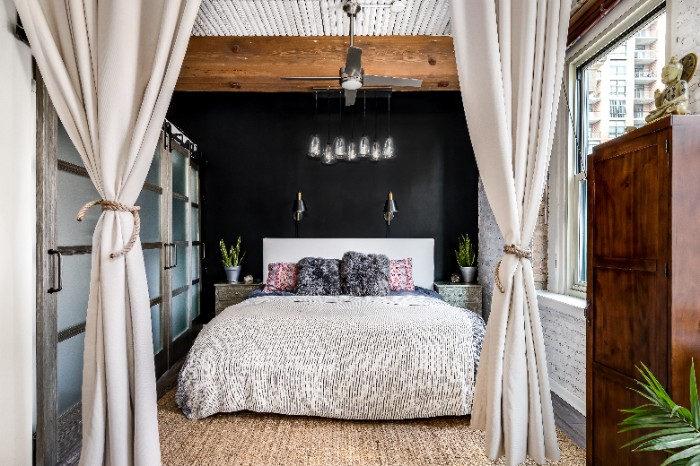 There are endless possibilities when creating an accent wall, such as covering it with different colours, shapes and textures. For example, if a cool blue hue covers your walls, try using a warmer complementary colour like orange or yellow as an accent wall to create a more balanced and cohesive look in the room. A deeper colour will stand out against the lighter walls and draw attention, providing a more dramatic impact and highlighting the accent wall.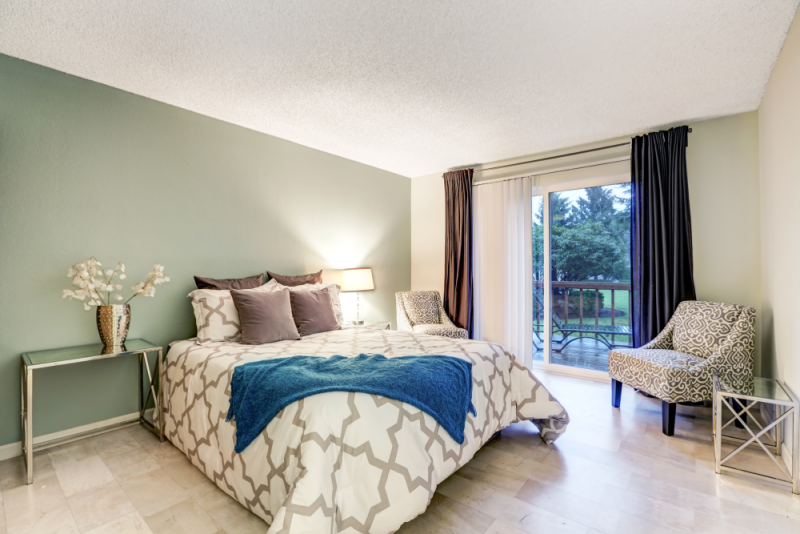 Beautiful Ombre Accent Wall
Ombre is a gradient effect in which colours flow from a darker to a lighter shade. The ombre effect has recently grown so popular that you can see it everywhere.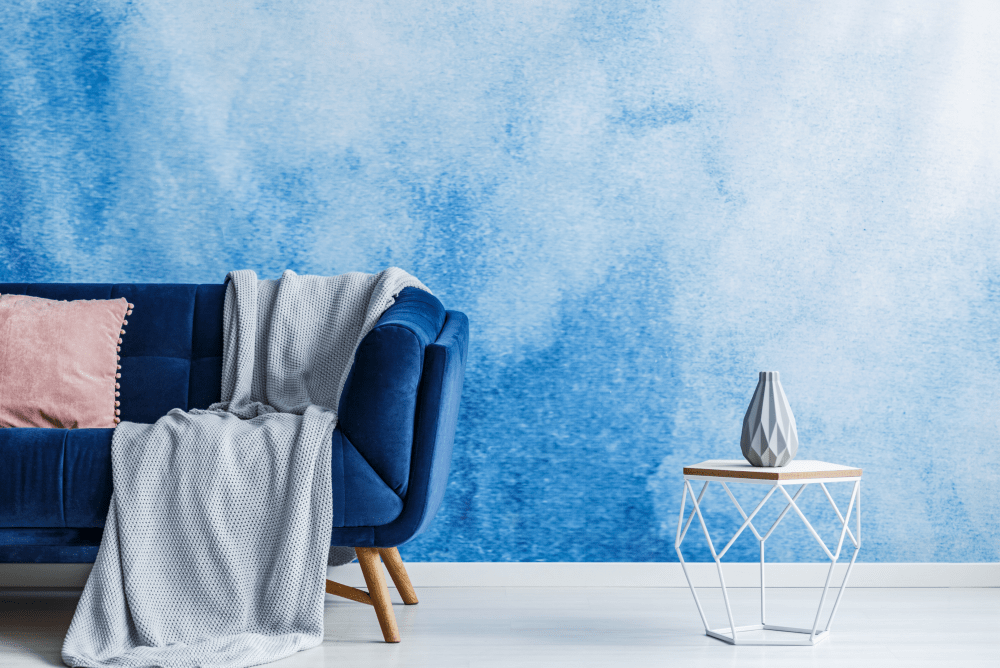 Combine textures to add a bold statement
The creation of accent walls can be flexible. You can use different materials, such as shiplap, rustic roughhewn plans, or reclaimed wood, to create wall panels to design a unique and memorable look. You could also use different textures on different accent walls to add visual interest in a budget-friendly manner. If you are looking for a more rustic or country style, try using reclaimed wood to give the wall a unique and distinctive look.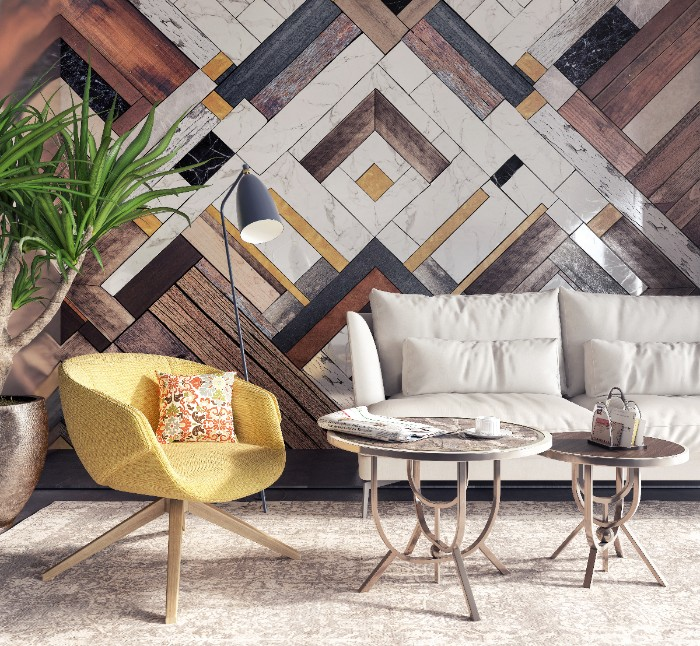 Interior design idea:
Create an illusion. Consider using a desk or other furniture placed against a wall to produce the appearance of a separate and defined area.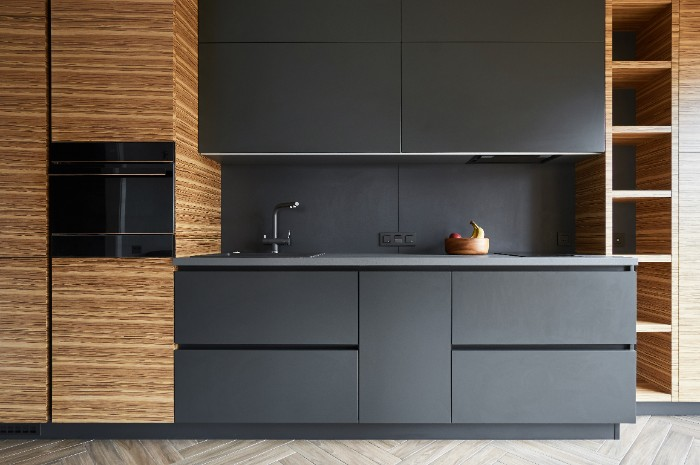 Wood Accent Wall
If you want your accent wall to look natural and stylish, make sure to choose a wood that will go well with the other materials in your room. Wood panels are a great way to achieve this look. For example, a light-coloured wood such as pine or birch would be a good choice if you use natural stone or tiles. A darker wood such as oak or walnut would be more appropriate if you are using a dark floor or other dark accents in the room.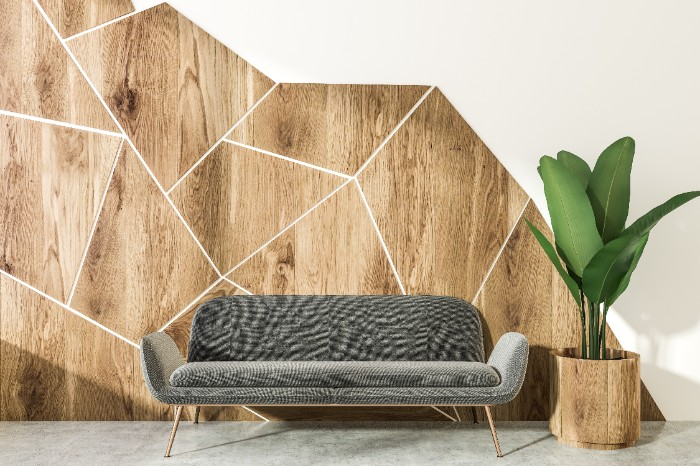 For example, you could use a light stain on dark wood or dark paint on light wood to establish visual interest and add depth to the room with a unique focal point. Remember that using different shades can create an effect that is both subtle and attractive.
Brilliant Shiplap concept
For interior designers, a shiplap is a wooden panel used to create a textured accent wall. It is often installed in a vertical orientation and can be used to develop various looks. Creating an accent wall by adding texture is incredibly easy and efficient for changing the appearance of dead space, and that is when shiplap comes into play.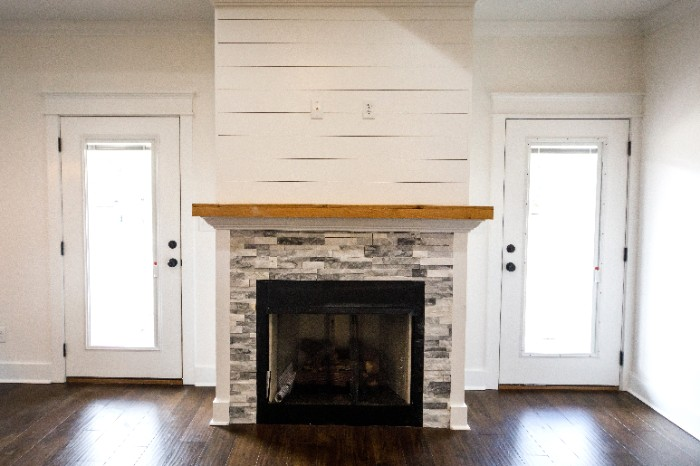 Shiplap is a popular choice for accent walls because it is affordable and easy to install. Additionally, it can be painted or stained in diverse colours to match the other décor in the room.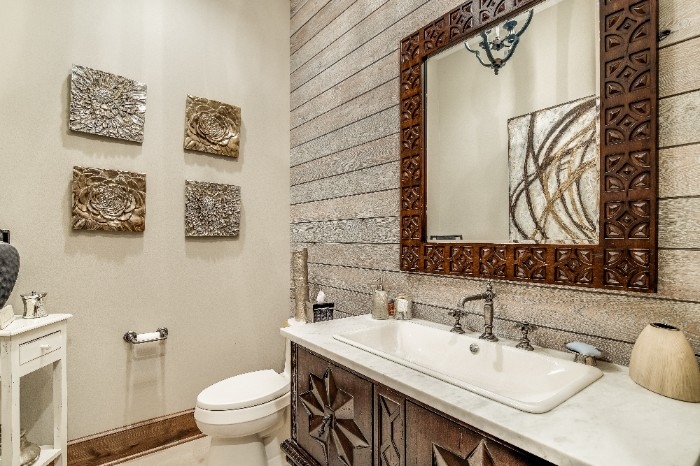 When using a shiplap as an accent wall, it is vital to consider the direction of the boards. Using vertical or horizontal shiplap, you can create a seamless flow through the room, like an individual centrepiece in any space, to make the area appear larger and more cohesive.
Stained accent wall with shiplap is an excellent style in the master bedroom
Memorable concept: Vertical Wood Paneling
Wood panels can significantly add texture and a wow factor to a living room space. Using different types of wood slats, you can create a unique look that is perfect for your home.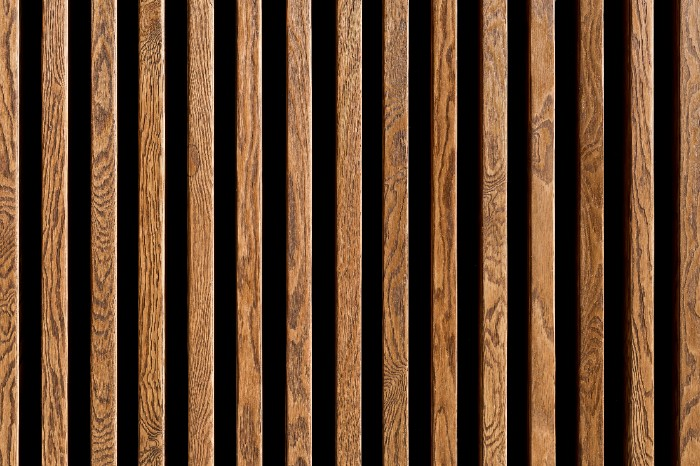 Additionally, by using stained or painted panels, you can create a look that is both modern and stylish by adding texture and warmth in an elegant, minimal manner. Building a wooden wall is a rewarding house improvement task that Renaissance Painting and Carpentry can easily tackle.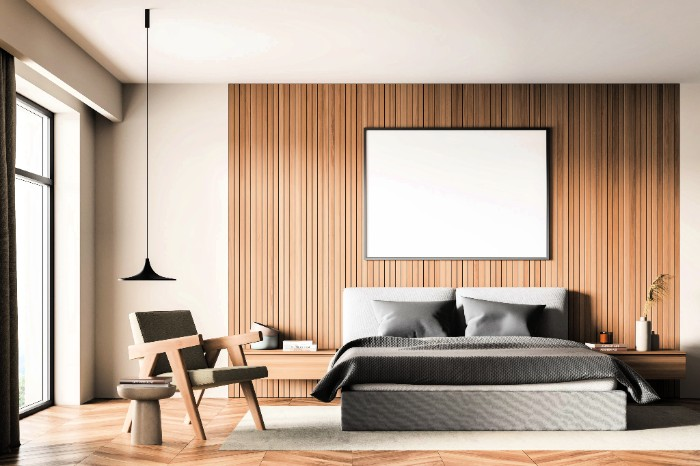 A unique focal point: Utilize Board & Batten
Board and battens accent walls are common in farmhouse designs and installed in the living room, master bedroom or dining room. When building in board and batten, it is crucial to consider the size and shape of the room. It is best to use a simple design with few panels in a small space. You can install a more elaborate design with more panels in a larger area.
Bold colours of black, like dark blue or dark green, will give the space some personality without requiring much drama. If this sounds too overwhelming, you may add boards and battens with earth-neutral colors like beige.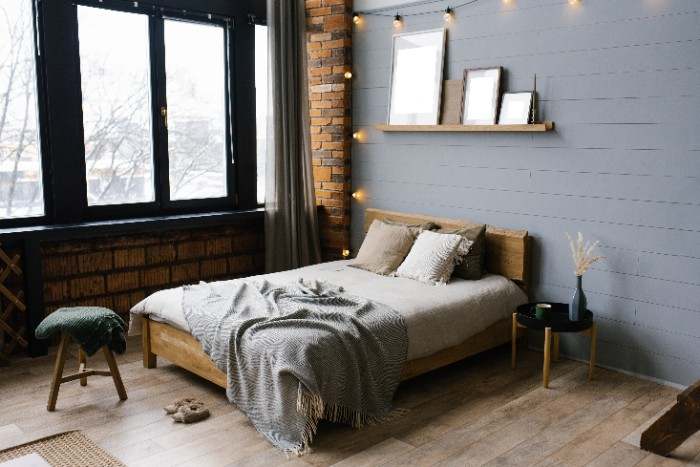 In the words of Kim Emery, a specialist in home design and decor and owner of Clipper City House: "I love the creativity in wood accent wall. Classic boards & battens are made up of round trays. There's a horizontal board and batten, square board and batten or partial boards and batten in the entire wall."
Paint geometric shapes in your living space
The premium quality paint can be out of each corner to be a focal point and create an accent wall. To create a unique and stylish look in any room, consider painting geometric shapes onto the walls or headboards and affordably adding personality and style to any space. An all-white room can be transformed with yellow circles to add contrast and feel cohesive with the rest.
Using geometric designs with numerous colours is one other choice for accent wall design. Unique geometric patterns can introduce excitement in your child's room and serve as focal points over the desk in your workplace.
Paint stripes on a feature wall
Creating a striped accent wall is a simple way to add personality and interest to any room. You can use any colour combination you like, but choosing colours that will work well together is essential. To create perfectly spaced stripes, use painter's tape to mark off the desired width of each strip and then paint in between the lines. Be sure to use a level to ensure that the stripes are straight.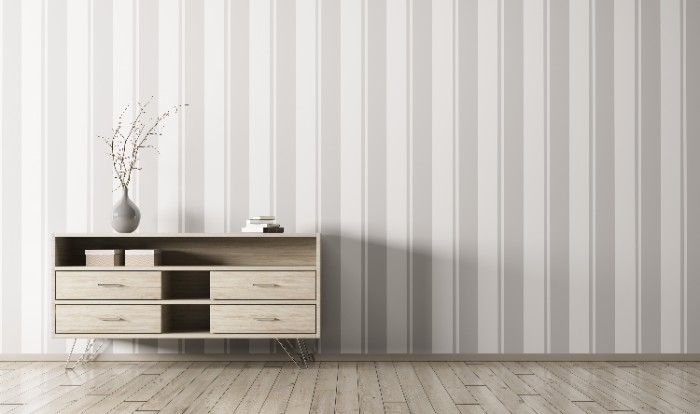 Create an Accent Wall: Tips and tricks
Not sure how to go about creating an accent wall? You don't need to be an artist to create a beautiful accent wall using paint. Check out these tips and tricks!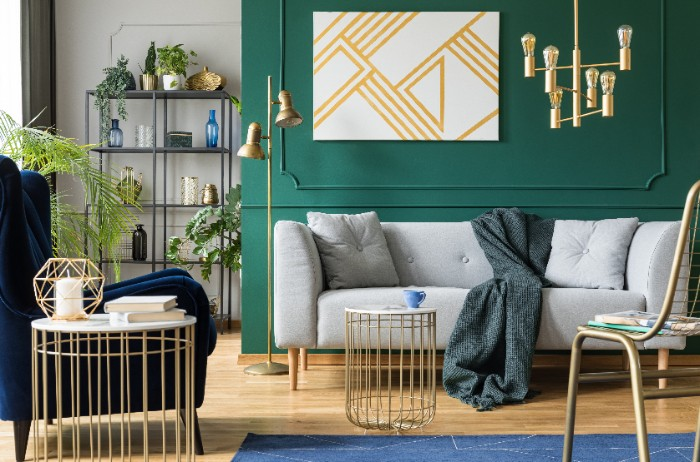 Get a creative expert opinion
Sometimes, it's helpful to get an experienced contractor's opinion to help improve our mood and also save time and money on the project. In the opinion of Eric Goodwill, Vancouverite owner of Renaissance Painting and Carpentry,
"As experienced residential painters, we are here to help you get the atmosphere you are looking for in each and every one of your rooms".
Apply Wall ideas: Decals
Installing gallery wall decals on accent walls is easy, and it's easy to replace them whenever your interior decor tastes change. Wallpapers are commonly available, including rustic wood, floral, honeycomb, and geometric patterns. Try using seasonal decals as holiday wall art!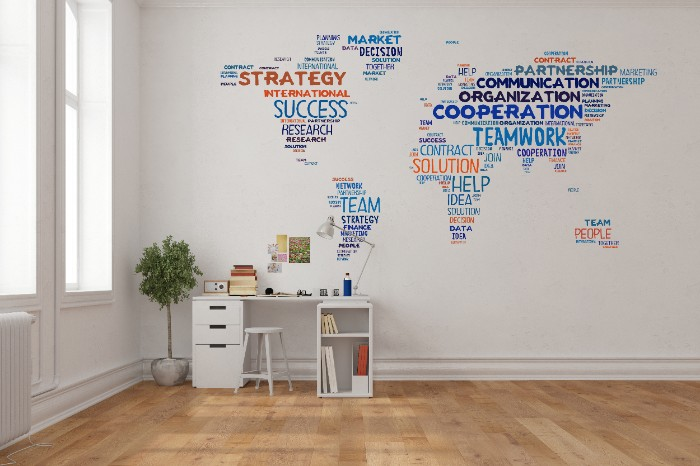 Photo Gallery Accent wall
One option for adding interest and personality to your home is to use real-life photo prints as an accent wall. It presents a unique opportunity to showcase your favourite photos or memories, and it will help to create a striking and impressive look in your home.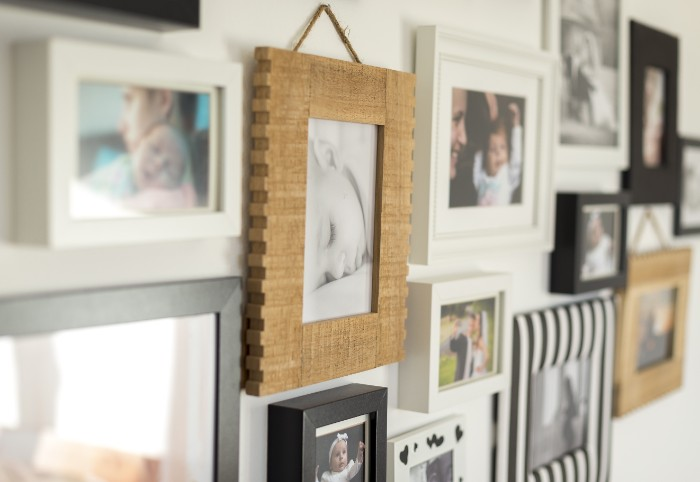 Select the theme for the background and contrast it with a neutral color. Once you have selected the pictures, choose one of the attractive layouts available.
You can use a simple photo gallery style and hang it horizontally or vertically. It would be best to consider the personality you want to inject into the dining rooms or your home office.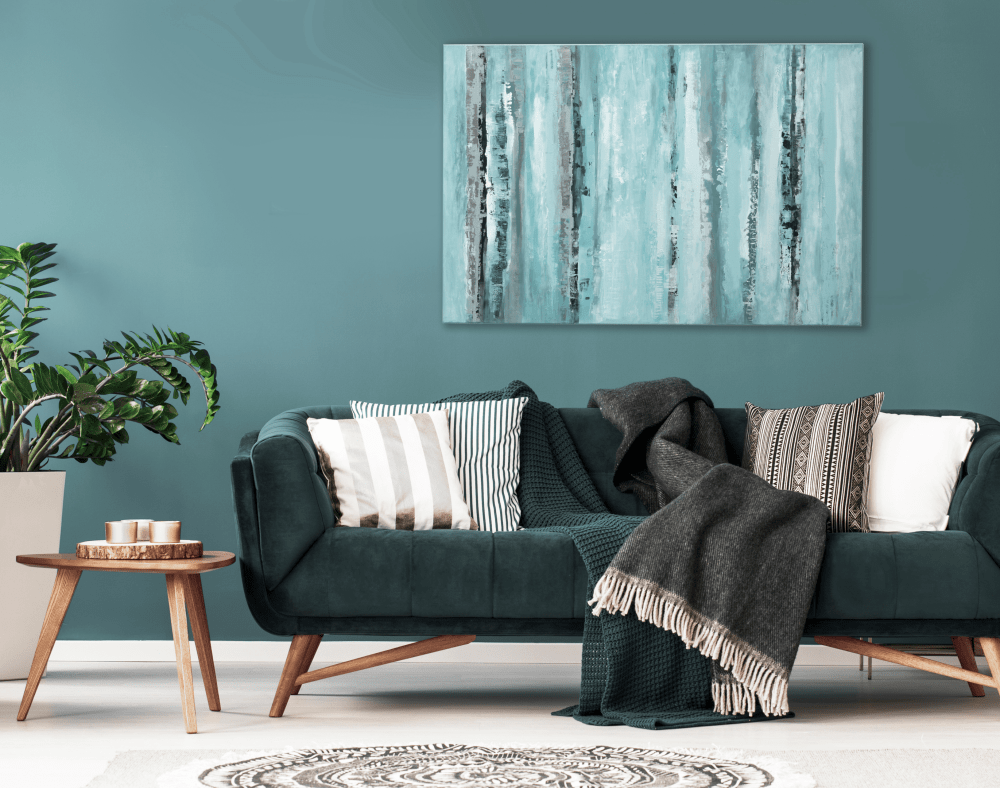 Add curtains and other objects to the scenario
"Curtains are a great way to add some extra personality and style to your home," says Cathie Hong, leading designer and owner of CHI Boutique Interior design Firm. "They help to block out light, provide privacy, and create a unique and attractive look."
Decorative curtains from floors to high ceilings can create an unexpectedly dramatic effect on your living space.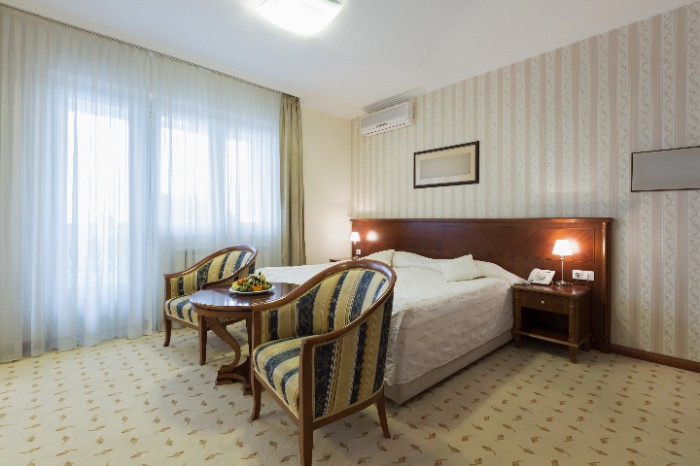 Home decor and accessories in the feature wall
Remember that along with paint, the decoration, whether dazzling décor, natural foliage, twinkling lights, or anything else, adds a bold statement and enchantment to your space.
Picking the right decoration for your space is important because it makes a bold statement and can add enchantment. The combination of accent wall color with home décor, like plants and rugs, can bring a unique feel to any room.