If you're looking for paint that is easy to wash and can be used on interior walls, then washable paint is the perfect option for you. Washable paint is designed to be durable and easy to clean, making it a great choice for homes with children or pets or in high traffic areas. In this blog post, we will discuss the benefits of using washable paint and provide some tips on how to choose the right washable paint for your project.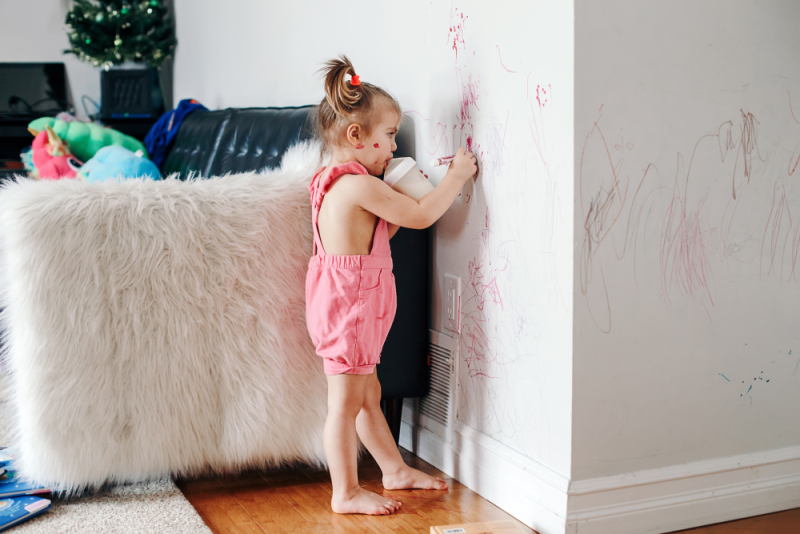 What interior paint is washable?
Quality interior paint brands offer washable paint options. These washable paints are specially formulated with added elements such as antimicrobial agents, binders, and waxes to provide extended washability, stain resistance, and a longer-lasting finish.
Generally, higher sheen paint, such as semi gloss, is more washable; however, better quality paints like Duration or Emerald from Sherwin Williams make stain resistant, washable paint in flat and matte finish as well. Benjamin Moore's premium Regal and Aura product lines make great washable paint.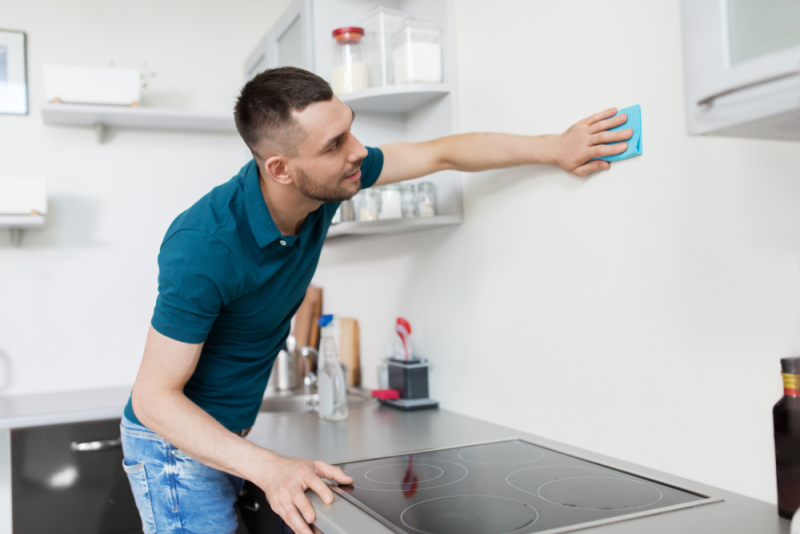 The impact of sheen on washability
The higher the sheen, the more washable the paint will be. Generally, flat and matt finish paints are the least washable because they have no reflective qualities and don't clean up as easily as eggshell, satin finishes and semi gloss paints.
Benefits of Washable paint
One benefit is that it is scuff resistant and if you do get scuff marks you can wipe them off. Scuffs are easy to remove with very light cleaning with some water.
Washing of the wall surfaces is generally done with a clean cloth. These paints are specifically designed for high traffic surfaces that need a durable finish such as hallways and bathrooms.
A good painting contractor will be able to help you with selecting the right paint type and will discuss what, if any, cleaning products you will use.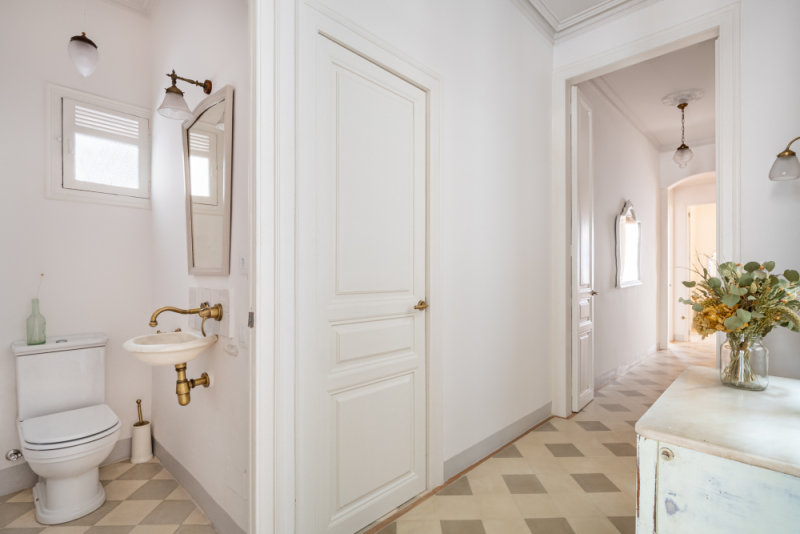 What is meant by washable paint?
Washable paint is designed to be durable and washable, meaning that it can resist staining from dirt and liquids. The washability varies depending on the type of washable paint you choose. For example, semi gloss will be easier to wash than flat washable paints. Eggshell finish is a nice balance between washable and a lower gloss level that relflects less light.
What is the right washable paint and where is the best location for them?
When selecting washable paint, it's important to look at the specific needs of your interior painting project. The best location for this paint is on walls where you want to us a lower-sheen wall paint like flat or matte. Lower gloss levels mean that the wall will not reflect light as much. Matte finish for walls is very much in style and looks great.
Another area is in the bathroom where moisture can be an issue. High humidity areas will also need to be properly vented and should have a fan installed.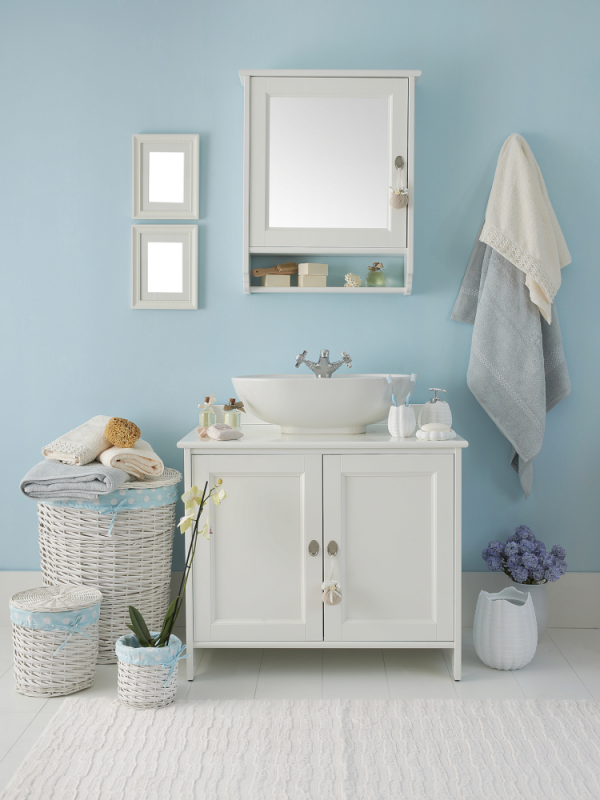 A great location for washable paints is kitchen walls. You don't have to think very hard to realize that these walls get a lot of use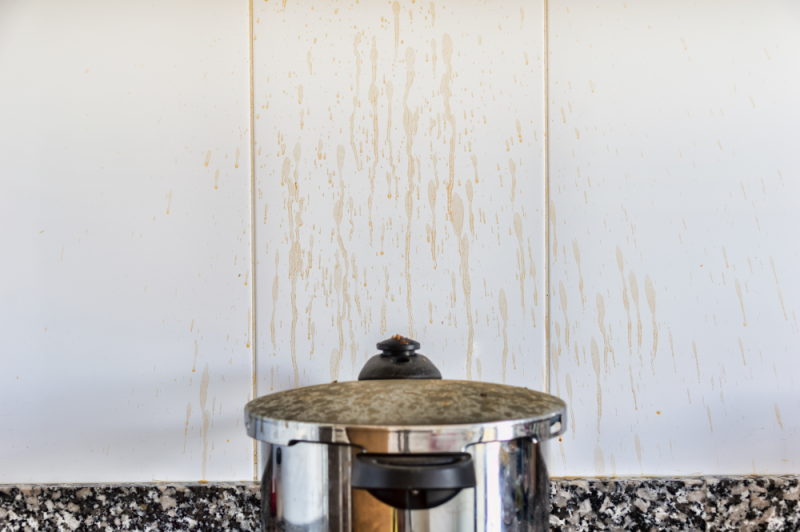 Where do you not need washable paint?
You do not need washable paint on trim, doors, and ceilings.
Trim, including doors, will typically be painted with a water-borne alkyd, essentially an oil paint. The finish will be Satin or higher and is easier to clean and less likely to scuff.
Ceilings, generally, do not need to be washable as they are not touched by hands, or anything really. Exceptions would be bathrooms and kitchens. The best washable paint for high traffic areas like this would be something like Benjamin Moore's Aura paint. Designed for kitchen walls, this paint is easy to wipe off scuffs and inhibits mildew growth.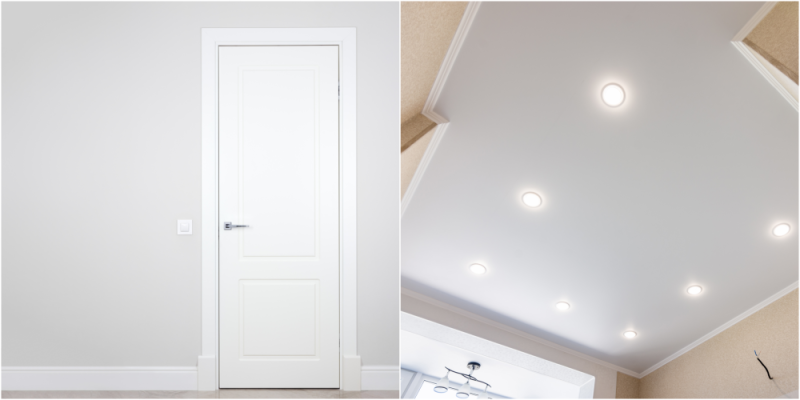 scrubbable paint versus washable
Washing refers to a light cleaning with a damp cloth and, possibly, a small amount of mild detergent, whereas scrubbing is more vigorous. Scrubbable paints are typically higher sheen finishes like semi-gloss or gloss that can withstand being scrubbed and will stand the wear and tear of vigorous scrub on the surface without affecting the durability of the paint.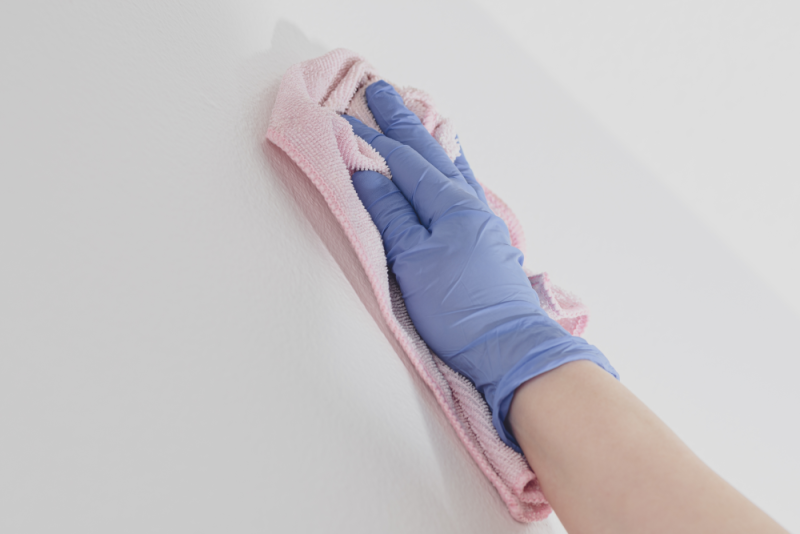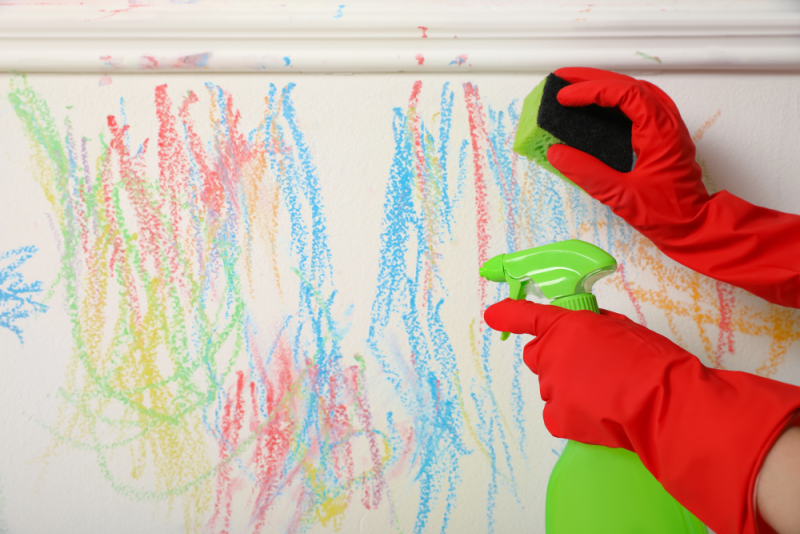 The best washable paint options
The best washable paints can be found in a range of professional paint brands like Benjamin Moore and Sherwin Williams. These brands will have paints with varying levels of washability, depending on the product/brand that you choose.
For interior painting projects that require washability, there are many options available to suit your needs.
For example, Benjamin Moore's Aura washable paint is designed for high traffic and washability, while Sherwin Williams' Emerald washable paint is great for washability and scrubbing.
Whichever you choose, make sure to use a professional painter who understands the nuances of interior painting. They will be able to help you select the right washable paint for your project.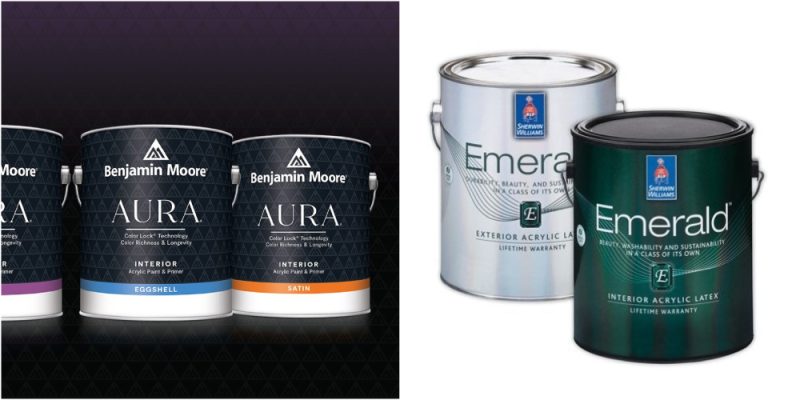 In conclusion
If you are looking for a fresh coat of paint and need it for areas that you want to be easy to maintain and that are resistant to scuff marks then it is recommended to go with washable wall paint.
If you're looking for a professional company to help with your interior painting project, look no further than Renaissance Paint and Carpentry! Our experienced team will work with you to select the best washable paint option for your needs. Contact us today and let's get started on giving your home a beautiful new look!