The paint colour you choose for your interior door can make a big impact. Whether you're trying to highlight the door or create harmony with the rest of your décor, carefully consider all paint options before going ahead with painting the door.
Follow our simple how-to steps for painting interior doors. You'll love what a fresh coat of paint can do!
Painting doors? Proper preparation, the right tools and materials and good technique result in a silky-smooth, long-lasting finish.
Use these pro tips to make an old door look new again or paint a new door properly.
Preparation Is Essential
The first step in painting a door is to prepare the surface. Remove any existing paint or varnish, sand it smooth and wipe off any dust with a damp cloth.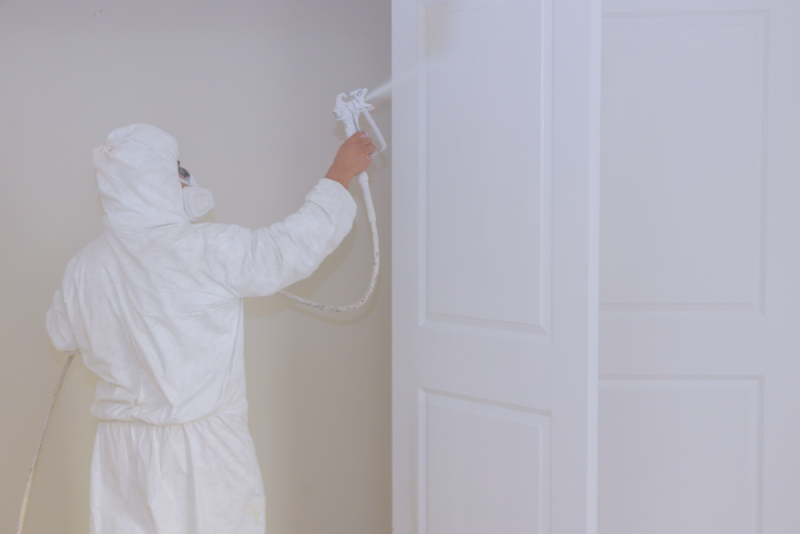 Examine the door for any signs of damage or wear before you paint, and make repairs as necessary.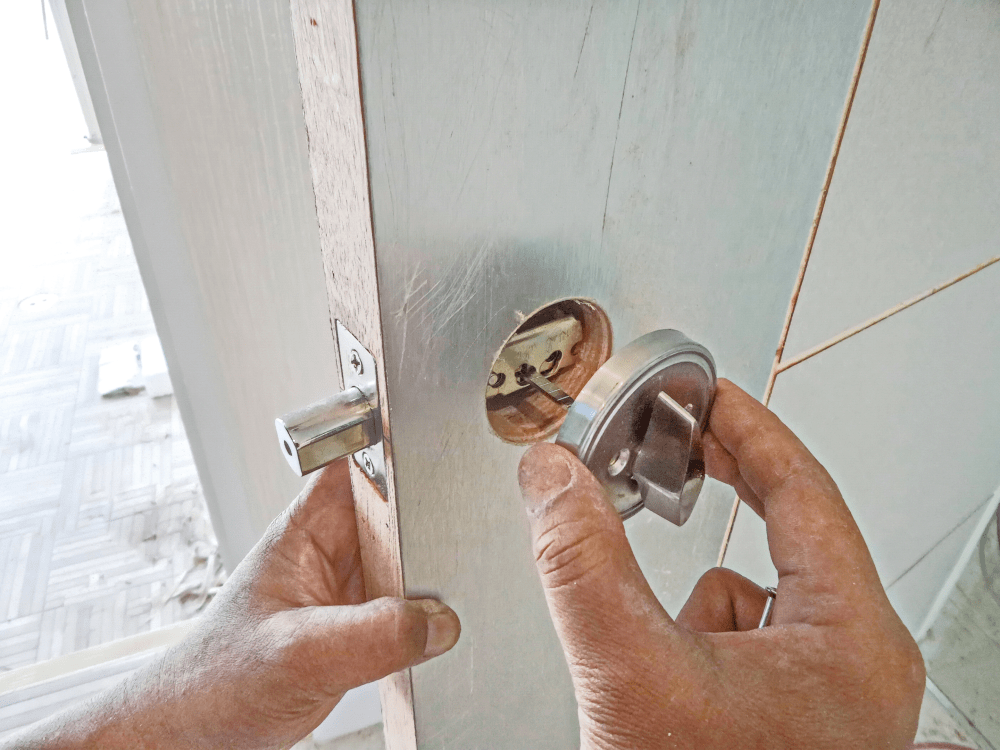 Clean the Door
Once the door is prepped, clean the surface with a mild detergent and water. A good scrubbing will remove dirt, paint drips and other debris from the door. Dry the door thoroughly before proceeding to paint.
Prime the entire door before painting
To ensure a smooth, even paint finish it is essential to prime the entire door before painting. Primer helps paint adhere better to the surface and provides an additional layer of protection against water damage and wear over time.
Determine the previous door paint type
Test a small section of the surface by gently rubbing it with a damp cotton swab or ball. If the paint fails to come off, you are dealing with an oil-based coat and will need to prime the area first. Otherwise, if the paint does rub away, then chances are it is either water or latex based, therefore allowing you to simply go ahead and apply any type of fresh coat!
What kind of paint do you use on interior doors?
Latex paint is the most common choice for interior doors, but oil paint can also be used. Choose paint that provides a smooth finish and one that will not chip or peel easily. Applying primer before painting is essential to ensure paint sticks to the surface better. When painting, use a synthetic paintbrush as it doesn't
Using oil-based paint on doors
For areas that experience frequent wear and tear, oil-based paint will offer optimal protection through its more resistant finish than latex paints can provide. Additionally, oil paint is better suited to handling high humidity levels.
Choose the best finish
The type of finish should depend on the paint you choose. Oil paint is better suited to high-gloss or semi-gloss finishes, while latex paint can be used in either matte or glossy sheens.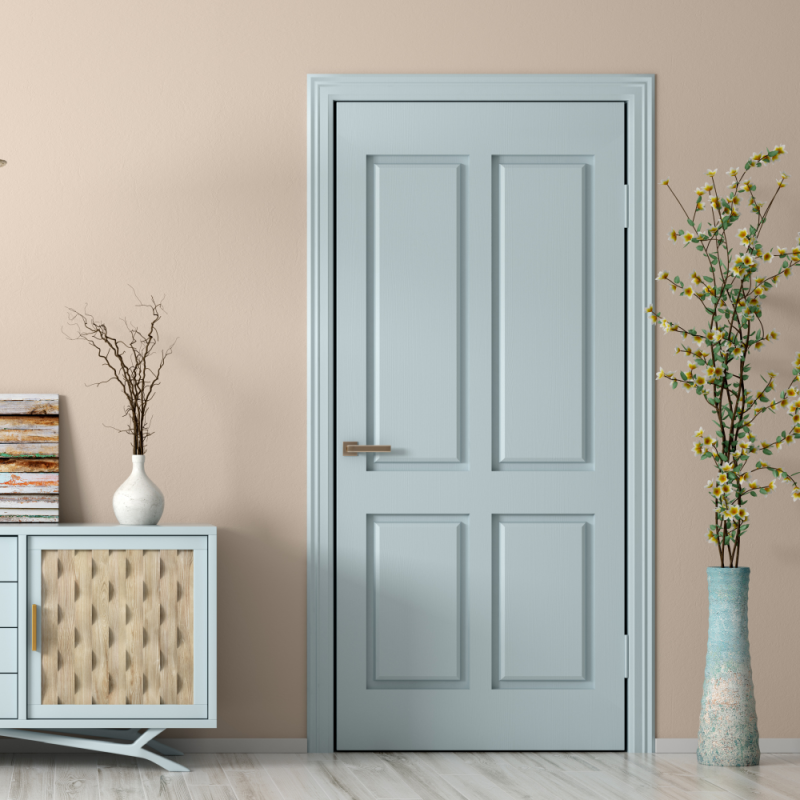 High gloss paint has a shiny appearance and may show fingerprints and other imperfections more easily than a matte or eggshell finish.
To create a more subtle look, consider choosing an eggshell paint which is slightly shinier than matte paint, but still not as reflective as semi-gloss and gloss paint.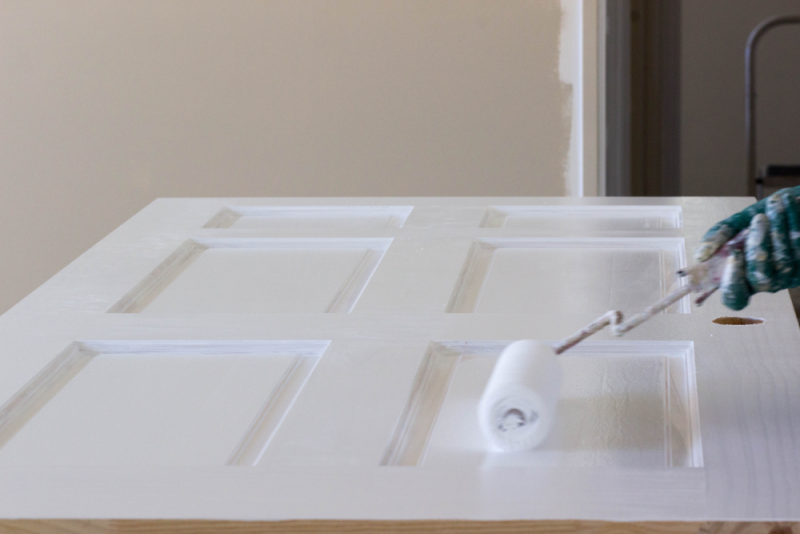 Consider surprising colours
Instead of the standard white, paint your door with vivid colours to make it stand out and inject personality into any room. If you want an airy atmosphere, opt for bright yellow or turquoise shades; if you're after something more inviting, choose navy or green tones to bring depth and warmth to your home.
How do you paint interior doors without brush marks?
To paint interior doors without brush marks, start by using the right paint and primer. Choose a paint that is designed for use on interior doors and use a high-quality paint brush or roller to apply the paint. When painting, make sure to pour paint onto your work surface instead of directly onto the door and work in even coats from top to bottom. Finally, use a paintbrush to smooth out any obvious strokes and allow the paint to dry properly before opening or closing the door.
Related post: Rolling or Spraying Paint Interior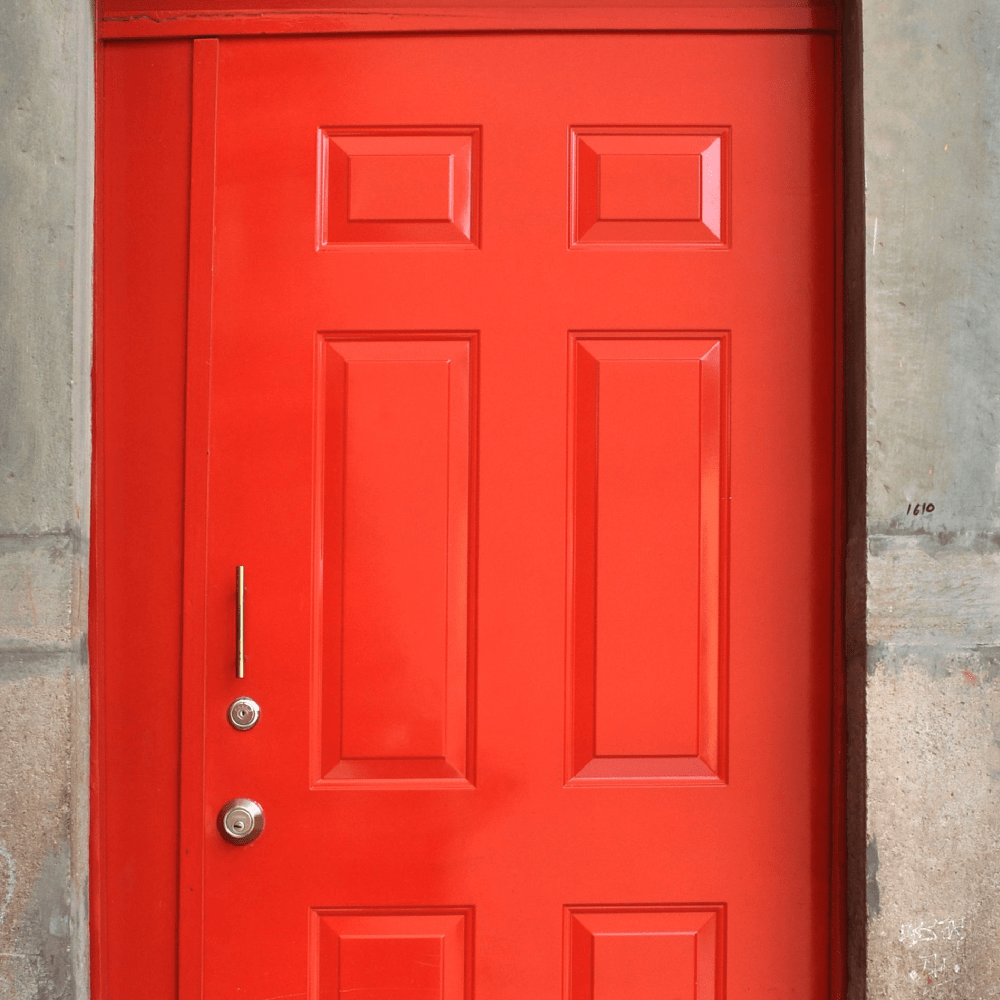 Install new knobs for a total transformation
Installing new knobs on your interior doors can completely transform the look and feel of a space. Whether you want to add some bling with a crystal knob, or make a bold statement with an oversized black handle, changing out old hardware for something fresh and modern is an easy way to upgrade any door in your home.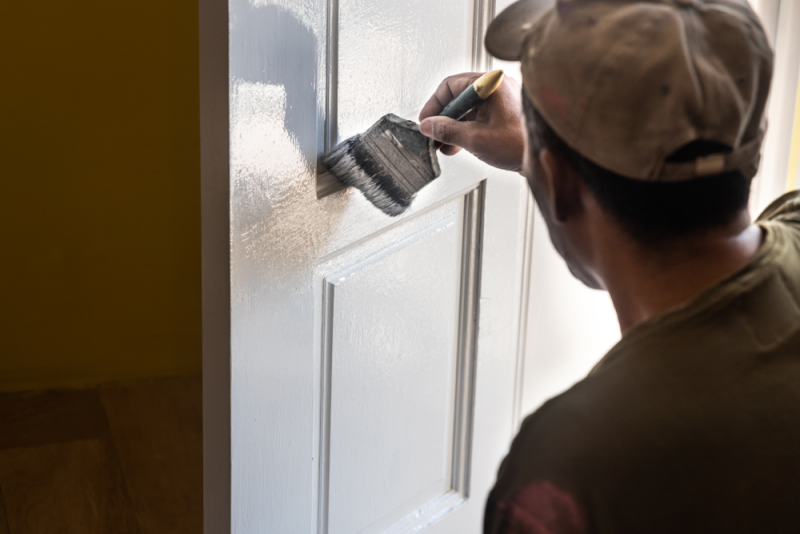 Spray paint vs. brush methods
The choice between spray paint and brush paint on a door depends on the desired finish. For more intricate works, brush painting is recommended as it creates a smoother, more textured look. On the other hand, spray paint is perfect for larger projects as it provides an even layer of paint over the entire surface quickly and efficiently.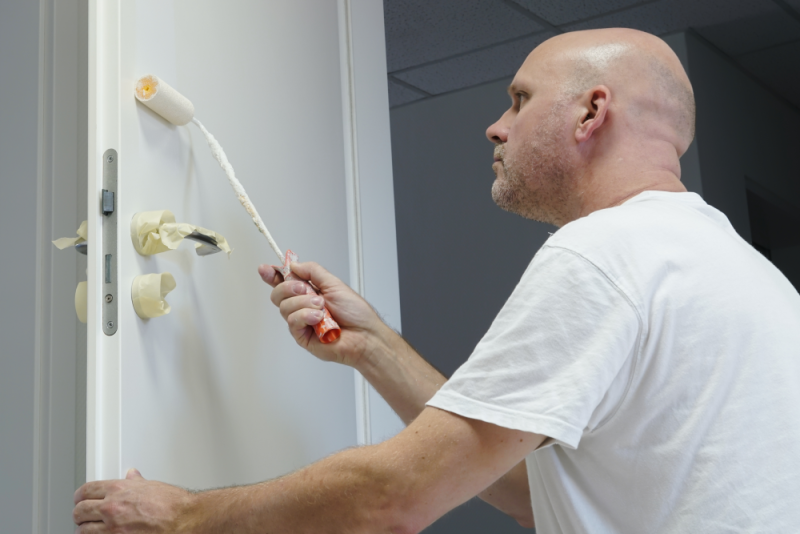 Invest in the services of a professional team for maximum results
If you're looking for a professional paint job for your interior doors, look no further than Renaissance Painting and Carpentry. Our experienced team of painters will ensure that your door is painted to the highest standard—giving it a smooth finish and adding much-needed personality to your home. Contact us today and get started on transforming your space!