If you're looking for a way to improve the home design, adding some new front stairs, or rebuilding your existing ones, is a great option! You can choose from many different types of front stairs, so you're sure to find something that will fit your home's style. In this blog post, we will discuss 11 different exterior front stairs ideas that will help improve your home's appearance and help you make it your dream home!
Building and Design consideration for Vancouver's climate
In Vancouver's wet climate we need to factor in certain design elements to make sure that your stairs are safe and will last.
Front stairs design ideas for your home's exterior
When it comes to your home's exterior, the front stairs are one of the first things that people will see. That's why it's important to make sure they look great! There are many different design options for stairs, so you're sure to find something that fits your home decor. Here are 11 different ideas that will help improve your home's appearance:
Add a Landing
1. If your stairs are steep, consider adding a landing halfway up. This will not only make them look more inviting, but it will also make them safer to use. You could also use this landing as a place to put a potted plant or other decoration.
Another option is to build the landing out so that it is flush with the ground. This will give your home a more modern look.
Use Different Materials
2. Mixing and matching different types of wood, for example, is a great way to add interest to your front stairs. for example, try using cedar for the railings and stainless steel cables instead of balusters.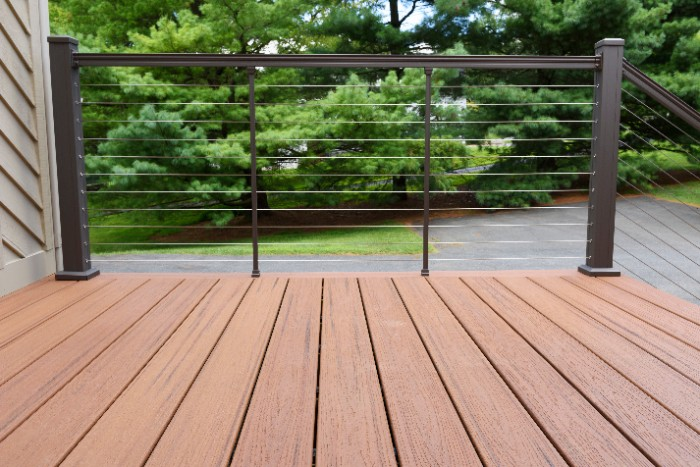 Related read: How Often Should You Paint Your Deck?
A good handrail is a must
3. Incorporate a handrail: A handrail is not only a required safety feature, but it can also help give your front stairs a more polished look.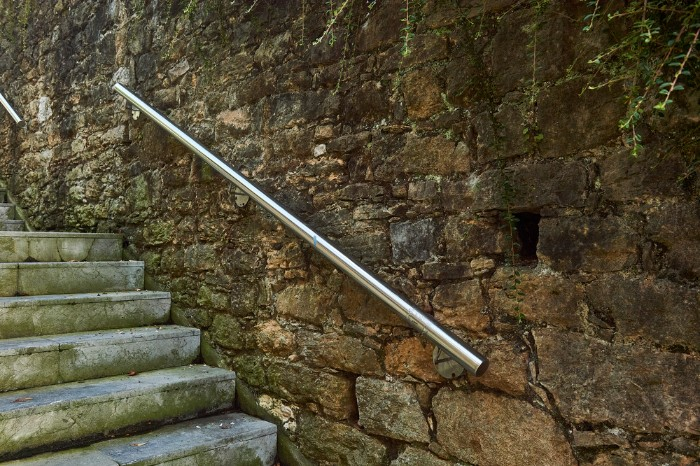 Imagine a gloss black metal handrail to complement cedar posts and balusters. Different types of metal railings include stainless steel, aluminum, and wrought iron.
Another great option for a handrail is to use a natural wood such as mahogany. There are many other exotic kinds of wood for the handrail such as zebra wood, and teak.
Handrails are required on front steps that have more than three stair risers, and they need to be continuously graspable.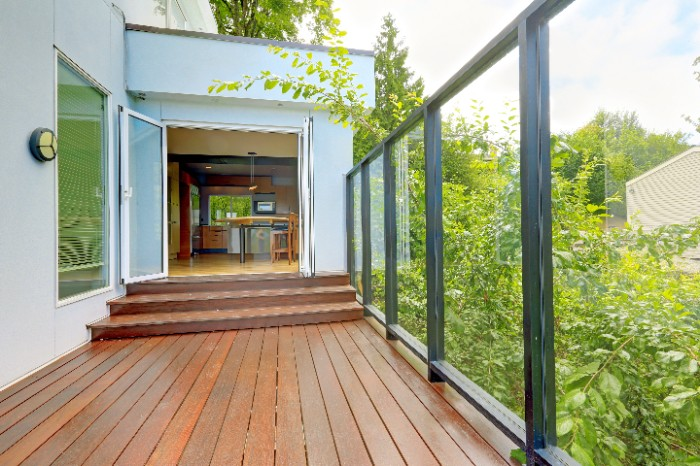 It is very common to find older homes in Vancouver that do not have a handrail that complies with the building code.
The importance of paint and a good colour scheme
4. Paint or stain them: If you want to make your front stairs stand out, consider painting or staining them in a bold colour. Also, don't be afraid to get creative with patterns! For example, you could paint the risers (the vertical part of each step) in a different colour than the treads (the horizontal part).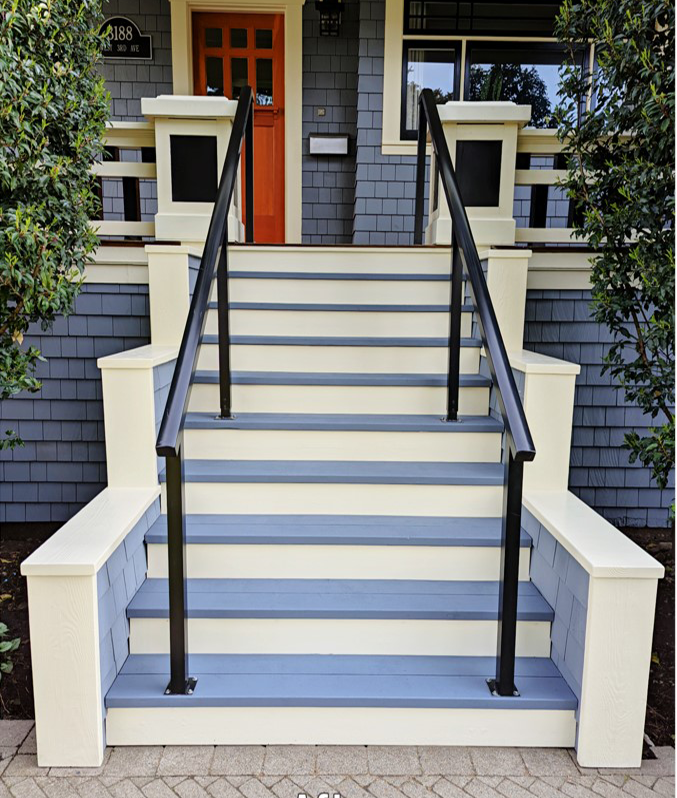 Heritage Home project: The color scheme on these front porch stairs are a great example of being creative, notice the dark color handrail.
A good colour scheme for the front steps can make your home's exterior pop! Some exterior visualizers will allow you to "see" what the stairs will look like before they are painted. This is a type of software similar in idea to Photoshop.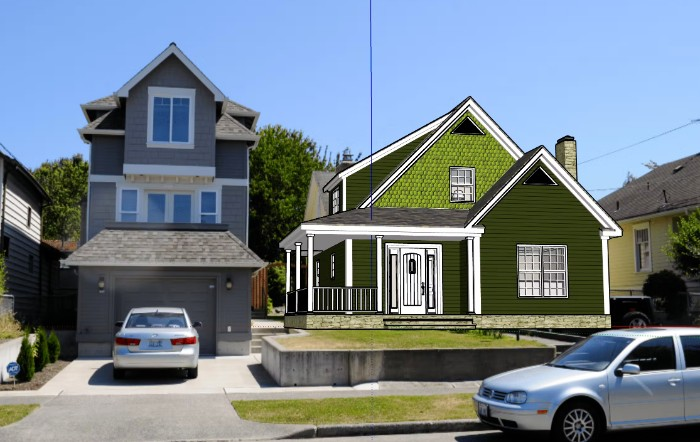 The impact of Lighting
5. Adding light is a great way to make your front stairs more visible and inviting. Consider adding solar lights or LED lights to the risers.
Something else you could do is to install a light at the bottom of the stairs that shines up onto them. A great option is adding under-mount lighting under the railing caps. This can make an amazing first impression on the home's entrance. Another option is to add recessed lights into the treads.
The most important thing is to make sure the lighting is safe and does not create a trip hazard. Make sure to consult with a professional before embarking on this project. Using an electrician will help to ensure that the job is done correctly and safely.
How to incorporate landscaping
6. Use landscaping: Incorporating some greenery into your front stairs design is a great way to add some extra appeal. Try planting flower beds on either side of the stairs or adding potted plants to the risers.
You can also use landscaping to help make your stairs more noticeable. For example, you could line the sides of the stairs with low-lying shrubs or bushes. Sometimes, the simplest addition can make the biggest impact!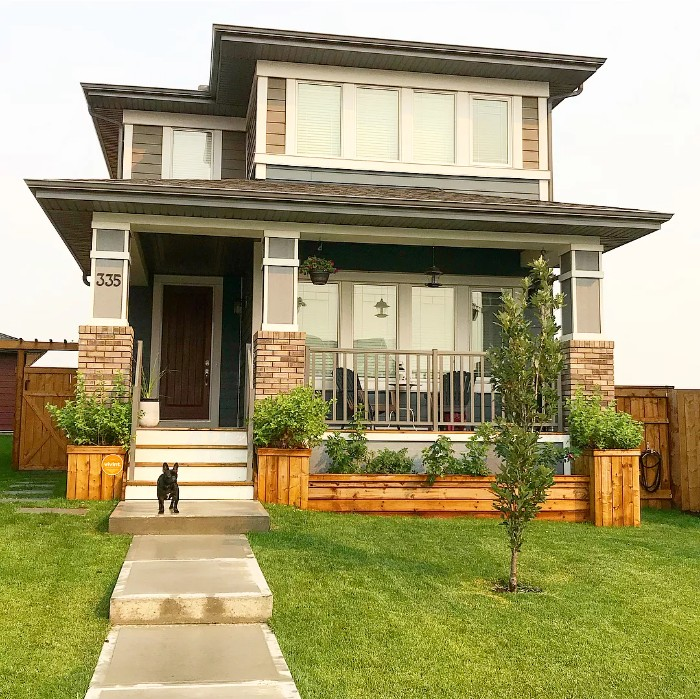 If you need inspiration, take a look at some before and after photos of front yards that have been landscaped. You could also look for design ideas in magazines or online.
The impact of the Front Door
7. Consider your front door and how it impacts the layout and design of the front stairs. Something as simple as a new coat of paint can make a big difference! An accent colour can help to make your front door stand out.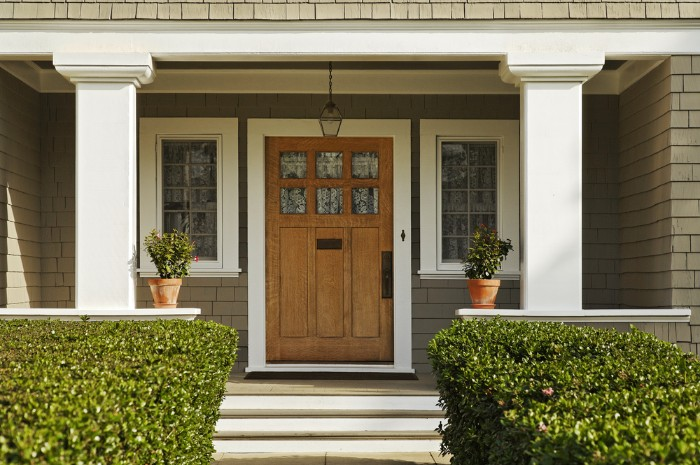 You could also consider changing the hardware or adding a new door knocker.
If the door is old and in poor condition, you could consider buying a new door and having it installed. A new exterior grade door will cost between $2000 and $8000, to install.
Size and the Importance of Design
8. Choose the right size of porch steps and style for your home. The front porch should be in proportion to the rest of the house and fit with the overall style. A great idea is to hire someone who knows exterior design and will create extra flair for your front entrance.
The front porch steps should be at least 3 feet wide to allow for easy traffic flow. Many homes in Vancouver BC have concrete steps. Concrete is a great material year-round for our climate and can last for many years. Another different style is to have bricks as a rustic design element.
The style of the porch steps will likely be determined by the age of the house. If you have a traditional home, then the steps should be classic and simple.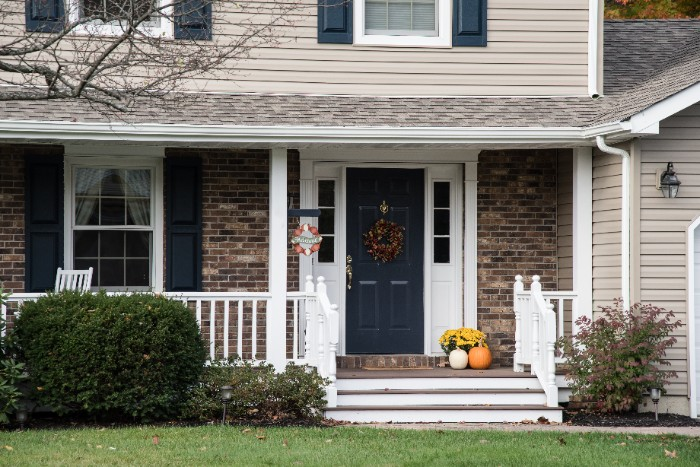 For a more modern home or contemporary home, you could get creative with the design of the steps. You could use different materials or add interesting details such as lighting.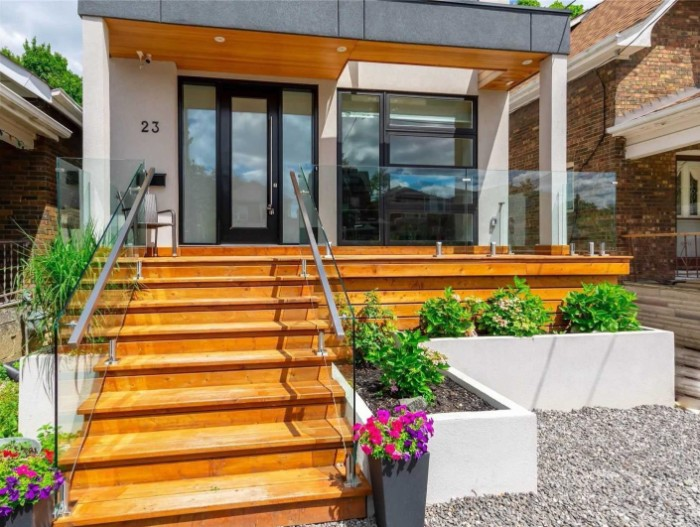 Hiring a Designer
9. Hire a design-build company to work everything out for you. They will be able to help you come up with a plan that takes all of your ideas into account.
They will be able to construct the front stairs for you so that they meet all building codes and requirements.
How to use Negative Space
10. Make use of negative space: The area beneath your front stairs is often overlooked, but it can be a great place to add some extra space. For example, you could install planters or benches in this space.
A good design could make this area usable and inviting.
How to make your exterior stairs stand out
11. The railing is one of the most important parts of the front stairs. It not only needs to be functional, but it also needs to look good!
For example, you could make the railing out of wood, metal, glass or a combination. The right choices can make the wooden steps stand out.
Another great popular choice that is elegant and will transform the stairs is the use of stainless steel cable railing. A great local supplier is George Bezdan in Burnaby BC.
Some last thoughts
Good design and thoughtful planning are critical for a successful front-stairs project.
Careful consideration needs to be given to the layout, products, budget and style. With a little bit of effort, you can create a stunning front entrance that will increase the curb appeal of your home!
If you need help with the planning or design process, make sure to reach out to a professional, as they will be able to help you.
If you would like our help reach out and we can discuss your options. Thank you.