Are you a homeowner searching for an effortless way to give your exterior or interior space a modern look? Painting exterior brick may be the perfect project! But don't rush into it; improper painting techniques can result in paint that flakes away!
To ensure quality results, take time to understand how to properly paint brick before starting.
Painted brick pros and cons
There are both pros and cons to painting a brick house and it is important to consider both sides before making a final decision.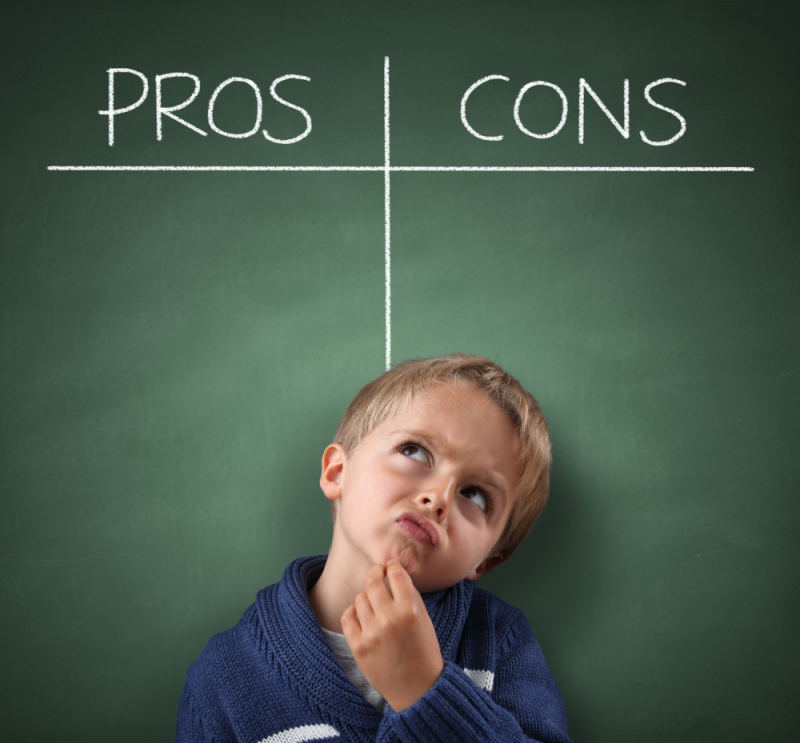 Cons of Painting Exterior Brick
Expense
Before deciding whether or not it's a wise decision to paint your brick home, you should consider the costs associated with this project. Paint may be expensive, and when painting an entire property from primer to finish coat, that cost can quickly add up.
Time-Consuming Process
Painting an entire property can take weeks, and there's no guarantee that the job will be done right. Inexperienced painters may rush through the project or not use the appropriate products and techniques to ensure a long-lasting finish.
Therefore, it is essential to do your research and hire a reliable, experienced painting contractor if you decide to paint your brick.
Additional Maintenance
Once painted, it is important to remember that the exterior will require regular maintenance to keep it looking great. This includes occasional touch-ups, scrapes and chips as well as cleaning and re-sealing every few years. Failure to do so could result in the paint fading, cracking or peeling off over time.
The Benefits of Painting Exterior Brick are Clear:
No more settling for outdated brick
Painting your brick home can completely transform the look of your home in a much quicker and more affordable way than replacing the brick or re-siding. This simple update will ensure no one ever has to settle for an outdated brick exterior ever again.
Protection against the elements
Applying a coat of paint to your bricks not only enhances the appearance of your home but also provides an added shield from nature's harsh elements.
While brick is generally a durable material, it can still be vulnerable to wear and tear over time due to rain, snow and other environmental factors.
Cost effective alternative to replacing brick wall
Painting your brick wall is an excellent way to save money and time when compared to replacing the entire structure. However, you need to commit just as much preparation for painting a brick wall as installing one, as either option affects the attractiveness of your property and, therefore, its value in the market.
it's essential that you take on this task if you want significant savings with minimal labor.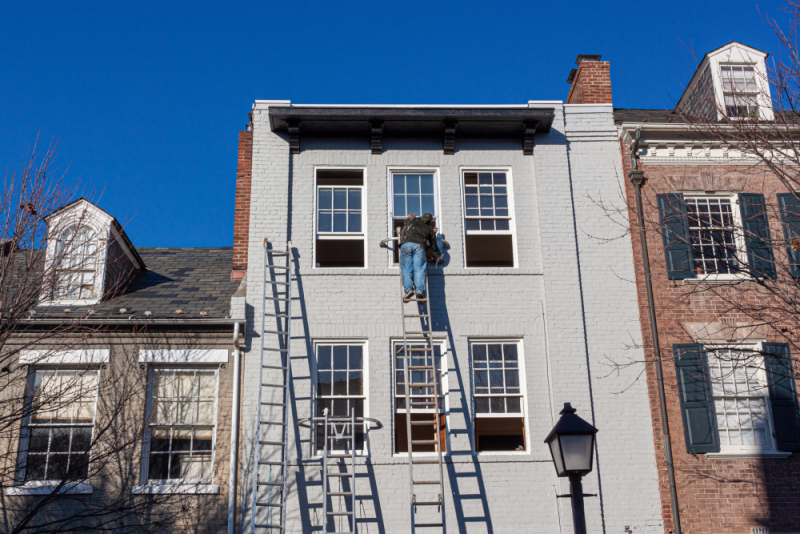 Brick exteriors can seamlessly blend in with their environment.
With a brick exterior, it is essential to make the features like windows and doors stand out. Trees and shrubbery provide an ideal backdrop as they offer a similar tonal quality which helps create a visual balance between your home's architecture and landscape design.
Painted brick is already pleasing to the eye, giving it an extra boost of curb appeal becomes simpler. You will observe your entrance and windows all the more due to its beauty alone, however, if you want to make an even bigger statement, a vibrant front door shade or complementary shutters could do just that!
Curb appeal
In order to take your home's street-side appearance up a notch, boosting the curb appeal of your property can be incredibly beneficial. Not only will this make your place look more attractive–it'll also increase its resale value! Adding a fresh coat of paint may very well improve any old brick building significantly, even if you don't plan on changing the original color scheme.
Contrast
Contrast is a critical factor when designing and decorating your home. The contrast between bright and dark items, from landscaping to furniture, can create an eye-catching visual appeal that will draw attention to the property.
For a classic and timeless look, consider white painted wood siding with black metal windows and copper downspouts plus a seamed metal roof.

Aiming for a Coastal home design? Add shades of emerald to your brick exterior, with plenty of pristine white trimmings such as bay windows, porch railings, and shutters.

Mediterranean style is always eye-catching; think "whitewashed" brick paired with red tiled roofs!

Finishing touches will be achieved from well-crafted landscaping that adds subtle textures while adding contrast to the overall scene.
Increase your homes resale value simply with color
A fresh coat of paint can instantly add to the value of your home, making it more attractive and marketable, but be mindful – if the style isn't helping you stand out in a good way when it's time to sell, then the result could have a negative impact on its resale value.
Trendy considerations
Trends seem to come and go in a never-ending cycle, with the famous "20 year rule" usually associated with fashion. However, home décor and design trends are not exempt from this pattern; for example, painted brick may be popular today – but it could appear tacky or outdated at some point.
Remember that style is completely up to you – still it's important to bear in mind what's trending if you're planning on selling your property one day!
When to paint brick and when to leave it natural
Before you decide to paint your brick, make sure you assess the current condition of it. Depending on its age and integrity, some bricks are simply not suitable for a fresh coat of paint.
Furthermore, ensure that you purchase exterior paint specifically designed for masonry.
Your house design matters
If your place is built using a brick veneer over wood frame, with correctly-sized weep holes and waterproofing along with an air gap between the bricks and the wooden walls to allow any moisture that enters through to properly drain out – then you need not worry! This design will keep your home dry.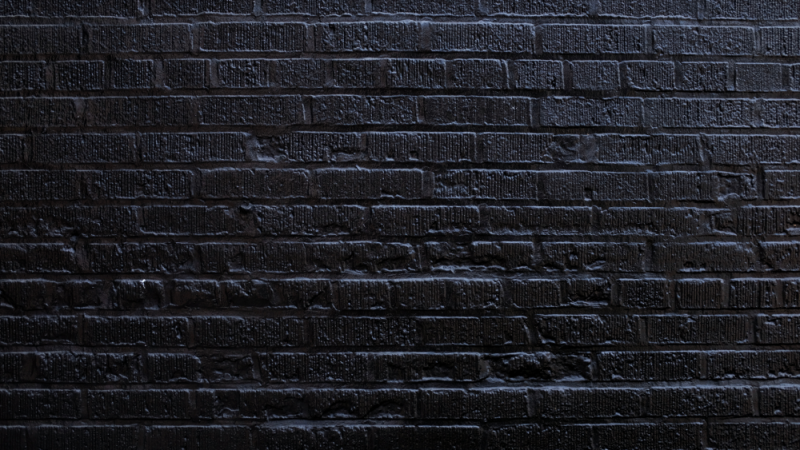 Painting these surfaces can be beneficial in terms of keeping more moisture from getting into your home.
General brick painting costs in Vancouver
In Vancouver, brick painting is becoming increasingly popular as homeowners are recognizing the unique style and charm it can add to the outside of their home.
However, brick painting can come with a cost – depending on the size and materials needed, brick painting can range from an affordable $650 for a small brick fire place to upwards of $18,000 for a full brick exterior painted in a solid color.
Painting Exterior Brick: Things to Consider
While painting a brick home can have many favorable outcomes, it is essential to take into account some key factors before beginning this project.
Brick that has been painted is permanent (more or less).
Once you apply paint to a brick surface, there is no turning back. Just kidding!!
Professional painters can help you if you decide to change your mind and remove paint from bricks. They have the necessary equipment and training to safely and effectively remove the paint without damage.
Expertise is especially important when dealing with an older home, as older bricks can be more delicate than newer ones. Professional painters will also be able to do a better job of removing all the paint, leaving your house looking clean and uniform in colour.
There are three main methods to do so:
Vapour blasting
Paint stripper
Sandblasting
These methods can be harmful if not done correctly. Once the last layer of paint has been peeled off, a large amount of the brick's thickness will be gone if not done carefully, and the surface will become porous and uneven with an unnatural sponge-like appearance.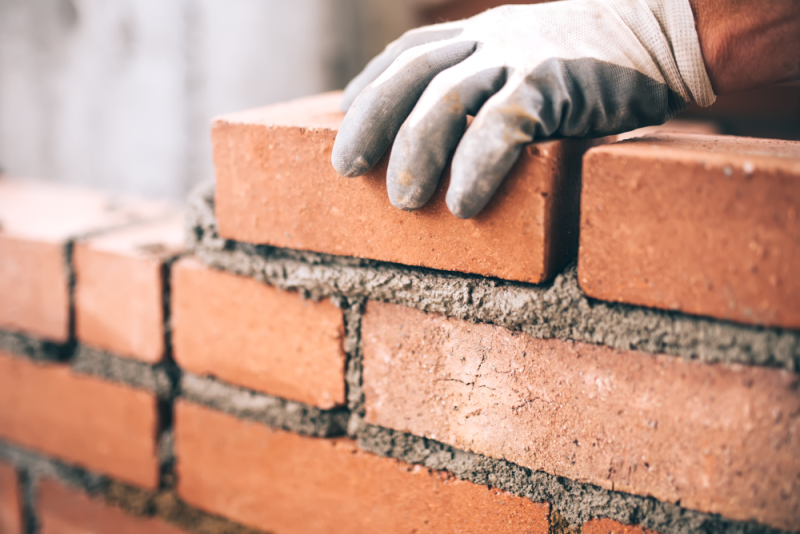 Painting your brick exterior can be a great way to give your home a new look and switch up the colour scheme as often as you'd like, without having to commit forever!
Not only are there endless ways to customize the aesthetic of your home, but it's also an easy and relatively low-cost task.
You can get creative with different colours, textures, and designs – giving yourself that extra boost of curb appeal or simply changing things up in the space.
Paint can chip when exposed to moisture.
In Vancouver, when it comes to your home's exterior, painted brick can be particularly susceptible to too much moisture.
Fortunately, a simple repaint every 3-5 years will help keep this issue at bay and also maintain the visual appeal of your property. Repainting is an easy way to ensure that your bricks always look brand new!
Your home's exterior may require more frequent cleaning.
Painted brick is simpler to maintain than a natural one, however, dirt and mildew will be more visible on the exterior.
To keep your facade looking polished, hiring an occasional professional power washing service can do the trick – it's quite cost-effective too; usually for only a few hundred dollars!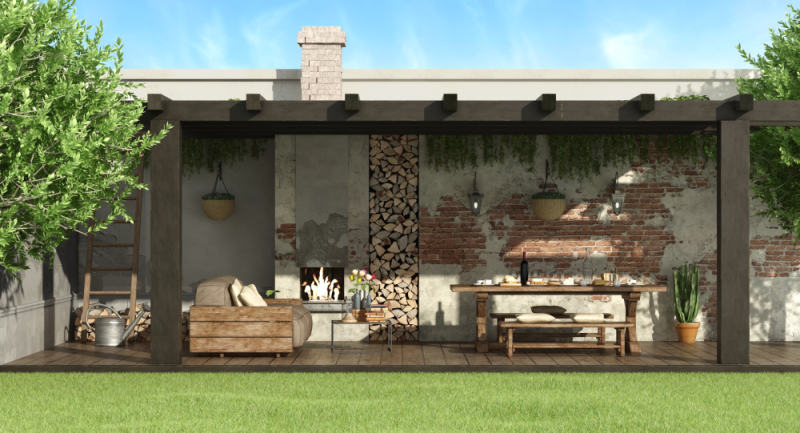 Using the Right Tools and Materials
To update your brick surface with a fresh coat of paint, you will need the following materials:
A wire brush

Damp rag

Soap and water (with trisodium phosphate added if needed)

Paintbrush and roller for applying color to surfaces

Masonry or latex paint as well as primer

Numerous drop cloths to protect flooring from

Painter's tape so lines remain crisp.

For homes that are larger than usual, extra equipment such as scaffolding and boom lifts will be required – increasing the overall cost of your project.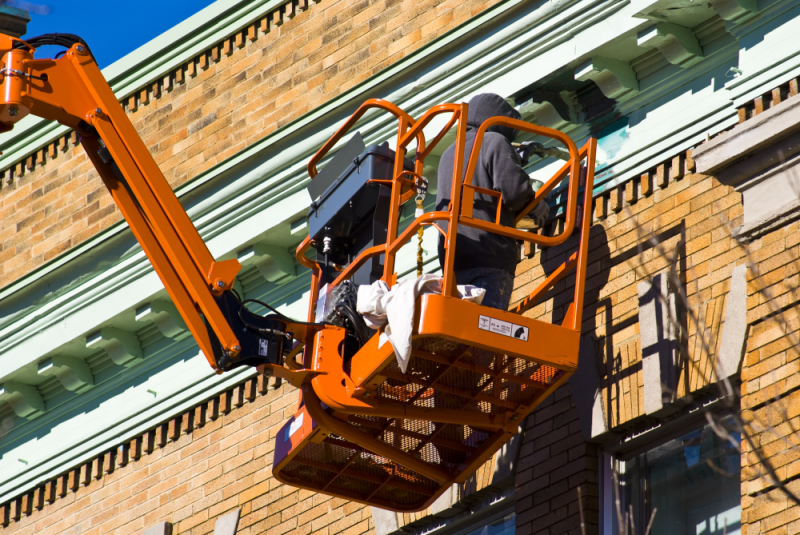 Painting Exterior Brick Approximate prices
With spray painting, you can get the job done for only $18 per 100-square feet.
However, if a more intricate look is desired, brush painting will cost $30 and roller painting will run at an even higher price of $52 per 100-square feet.
The cost may vary greatly, depending on factors such as the size and type of brick.
Will you include the labour, paint and materials?
When considering a project of this nature, it is important to plan for the cost of paint, materials, and labour. With proper planning and budgeting, you can ensure that your project is completed within your budget!
Labour
On average, it costs around $30 – $40 per hour for a professional contractor. This means that to paint the exterior of an 1800-square foot home would take two painters approximately 36 hours of work and cost you between $1080-$1260 in labour fees–depending on which city you live in (higher rate if bigger).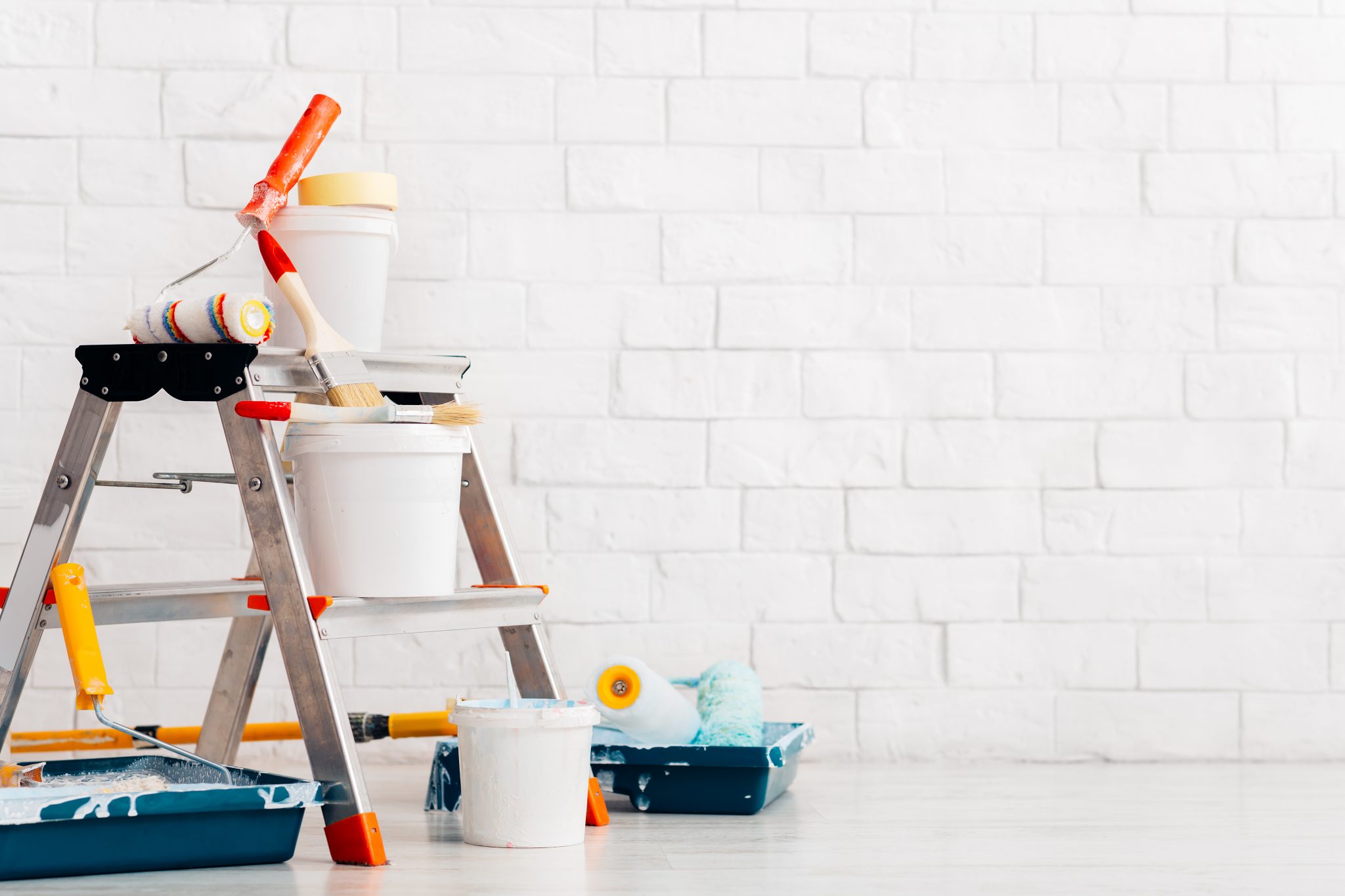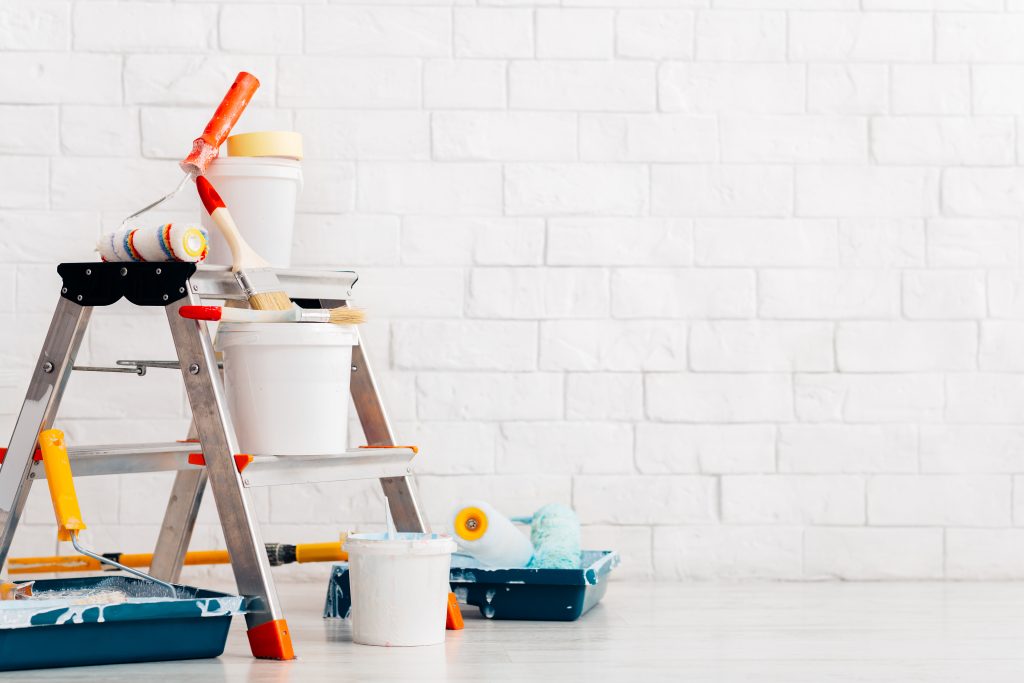 Paint and Materials
It takes approximately one gallon of paint to cover a 100-square-foot area, meaning that your 1,800-square-foot home will need 18 gallons. This can range in price between $380 and $1,260 depending on the quality of paint you settle for.
To achieve superior results, look no further than the quality of Sherwin Williams and Benjamin Moore products.
How long will my project take?
On average, an entire 2,500-square-foot property should take about one week to properly prime and paint – from the time you allow for each layer of primer to dry before applying a coat of your chosen color and manually back rolling the brick surface.
Pro Tips
If you are hoping to transform your home with a new paint job, keep these tips in mind! With the right colors and techniques, your freshly painted brick home will look exactly how you imagined it!
It is essential to select a high-quality masonry paint (along with primer if needed) for optimal and long-lasting results.
To choose the right primers and paints, booking an in-home professional paint color consultation would be highly beneficial.
Don't take chances with your home's exterior by attempting to paint over damaged brick without the proper prep work.
An expert painter will have the knowledge and expertise required to ensure that all steps are taken properly, from repairing any damage, cleaning, drying and prepping the brick before open the cans of paint it to perfection using only the highest quality materials available. Hire a professional for guaranteed results!
If you're unsure about covering bricks with paint, there is no need to rush into a permanent decision.
Consider other effective alternatives like adding a fresh coat to wood trim and garage door, or shutters and windows for an instant upgrade to the look of your home. You can take these smaller steps first before deciding if you absolutely want to go through with repainting the bricks – this way you'll be certain that it's what best suits your needs!
Do I have to move things around and clear the areas to be painted before the painters come?
To guarantee full efficiency and avoid unwanted issues, it is important to make sure all areas are ready for service prior to welcoming the painters into your home! Taking this step will ensure a smooth experience from start to finish.
What about Brick Staining?
Brick staining is not only a healthier option for your bricks, but also an incredibly resilient one. The stain actually bonds with the brick itself and will rarely fade over time as opposed to paint which simply coats it. For this reason, by applying stain you can rest assured that its quality will remain long-term.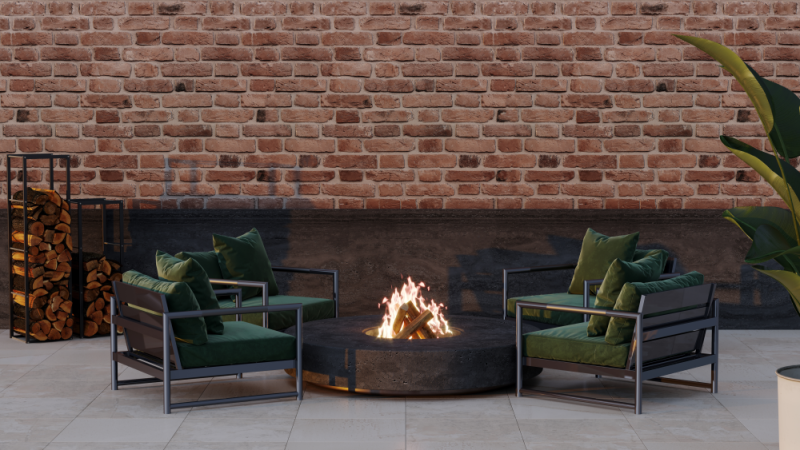 Brick stain is a reliable choice to prevent water absorption and further protect your brick against any cracking or peeling that may occur with the paint over time. With its longevity, you can enjoy the durability of this product for many years down the line.
Painting Exterior Brick: Final thoughts
All in all, there are several pros and cons to adding paint to a brick house. This option is excellent if you're looking for a way to add curb appeal or increase your home's resale value. It's essential to remember that proper prep work and using the right tools and materials are crucial to getting good results.
If you want to avoid any headaches, we recommend working with a professional company like Renaissance Painting and Carpentry. We have over 30 years of experience with all types of surfaces, including brick walls!
Give us a call today for an estimate!