Choosing a white paint color for your walls can be complex and even confusing with so many choices on the market and advice from interior designers on how you can you ensure that you'll choose the best one. This blog post will explore the different types of white colors and how to pick the ideal shade for your space. Keep reading to learn more!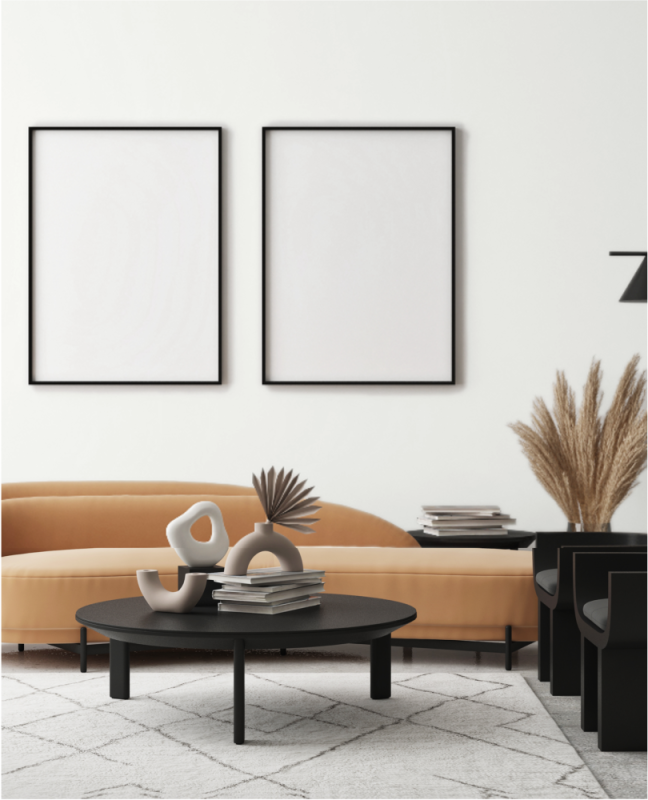 There are so many shades and undertones to choose from to create a bright, white space that is warm and welcoming! But don't worry, we're here to help.
The Light Reflectance Value and White Paint Colors
LRV, known as light reflectance value, refers to how dark or light a paint color will appear on a scale of 0 (black) to 100 (white). A high LRV number means the color is lighter, whereas a low LRV number indicates a darker hue. It's extremely versatile, no matter what style, color scheme, or the room you are working with. Remember that choosing the perfect white paint color for your home will depend significantly on how much natural or artificial light it gets.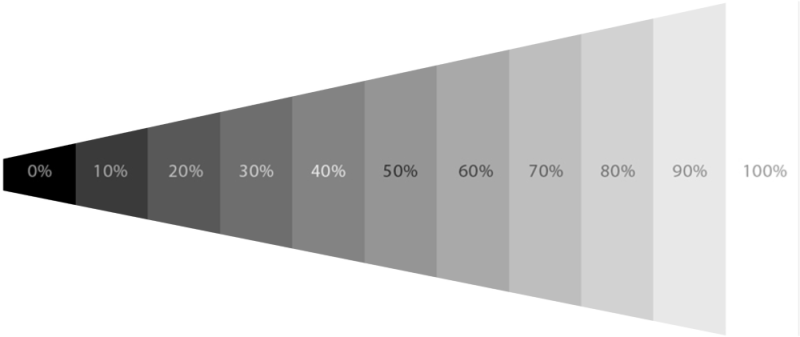 What you need to know about painting your walls white
It's essential to keep in mind that any color will look different when placed under just the right amount of sunlight or man-made lighting. The level of light will significantly affect the shade you go with. When you are deciding on the most universal paint color, you should also ask yourself: Am I aiming for traditional settings? Do I want a bright, stark white? A warm white? A white with creamy tones? Or maybe even a white with just a touch of gray tones?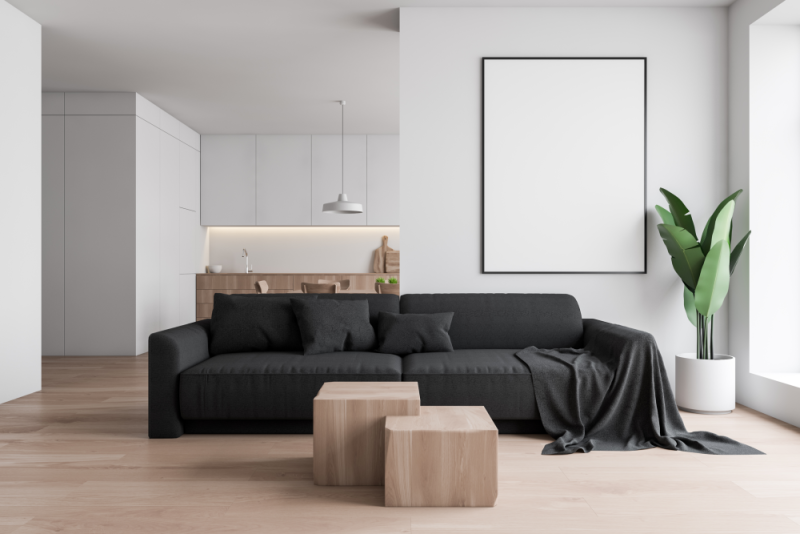 When you have thought this through, then it will be easier to narrow down your selection.
Undertones and Warmth
Undertones are also an essential factor to consider when choosing a white paint color. Undertones can be warm, cool, or neutral. If a color has a warm undertone, it means that the hue contains elements of yellow, pink, or orange throughout; this will be displayed in lighter colors such as off-white and beige. If a color has a cool undertone, it means that there are elements of blue or green throughout — this is often seen in bright whites like alabaster and ivory. And if the hue has neutral undertones, it will appear neither warm nor cool but just light.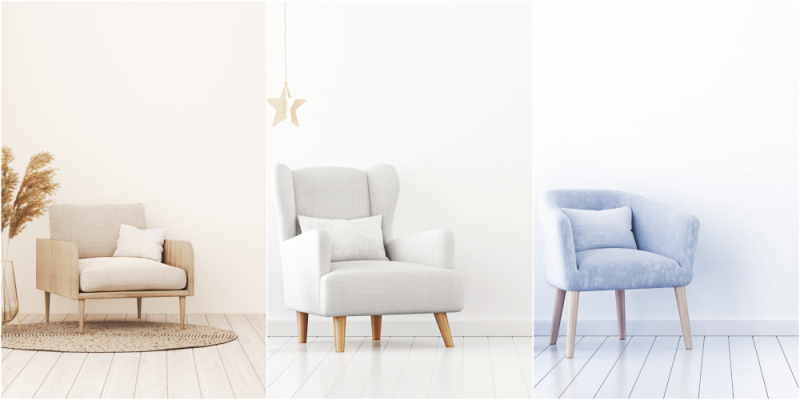 Paint 101: Types of white paint
After you figure out the five types of white paint colours, you'll want to choose the best one for your room based on its needs and finishes! Not every type of white will look good in every room, so it's crucial to select wisely. Next, we will explore the four most popular shades of white:
This category of whites is precisely what it sounds like—colors that mimic the appearance of natural sunlight. These colors are typically bright and airy, perfect for rooms with a lot of sunlight. To create a cheerful atmosphere in your home, go with a natural light white that has just enough warmth to keep it from feeling sterile.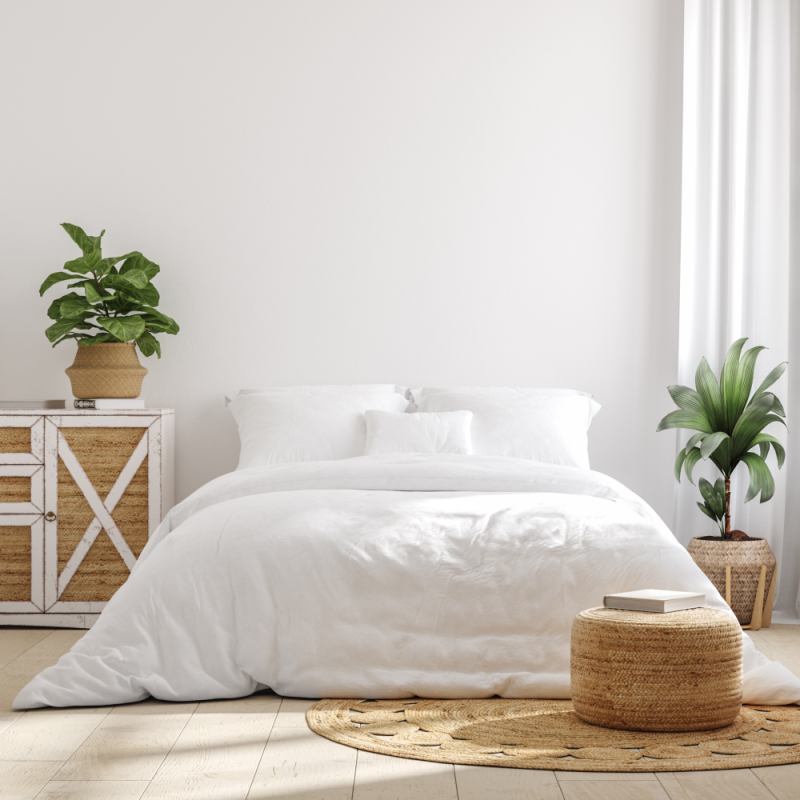 Soft white
While soft white is not brighter than true white, it can appear that way when there is no other white to compare it to. Soft white has a warm undertone that makes them ideal for spaces that don't get a lot of sunlight. Besides, it's a great option for your kitchen cabinets and for more traditional spaces to create a cozy atmosphere.
Pure White
Purity all around your favourite shades. Pure white doesn't have undertones, making it perfect for rooms and white cabinets where you want to make an elegant statement.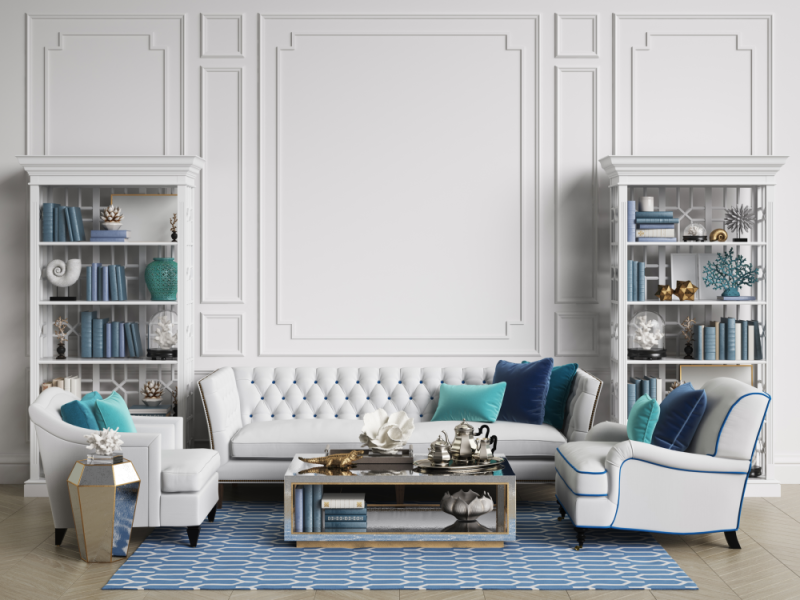 Pure white is classified as a "greige white" because of its very faint greige undertone (a term used for a combination of beige and gray). This slight hint of warmth is crucial when choosing a white that works well as a prominent neutral white or even a trim/cabinet color.
Off-white
Off-white is a pale, gray, caramel white with a bronze undertone. It is a perfect paint color for panelled walls, ceilings, or all main walls. It is located between pure white and soft white, with a slight undertone that gives depth and dimension. To create a classic atmosphere in your home, go with an off-white color.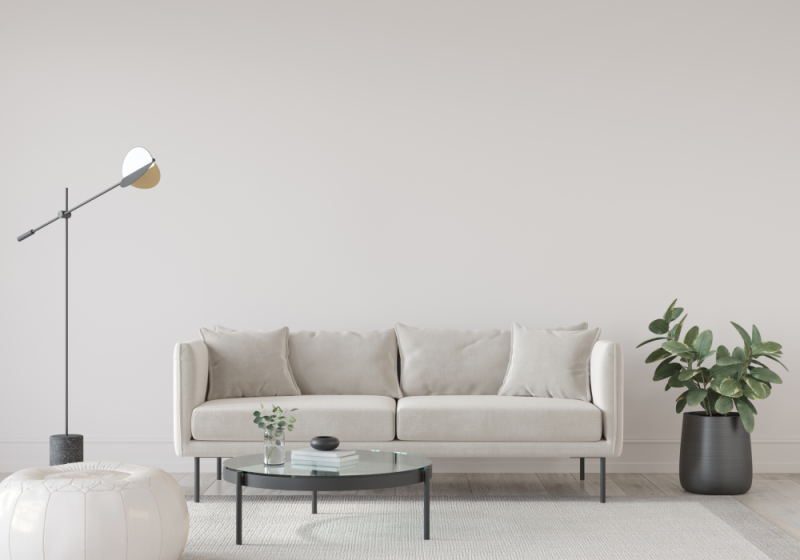 Choosing the best white paint color
Now that you know the classification of white shades, let's talk about how to pick an elegant white for your space. Here are a few things to keep in mind:
1) The amount of sunbeam in your room
2) The size of your room
3) The overall style of your home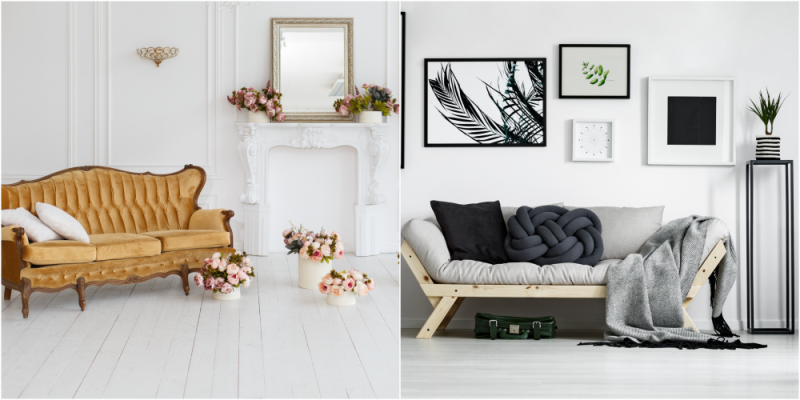 Best white paint for interior walls: Aim for the giants in the industry
When investing in painting your house, you should always consider price and quality. Brands like Sherwin Williams and Benjamin Moore hold all your favourite shades of white for your walls in one place. These companies also offer high-quality paints, stains, and other architectural coatings that are perfect for any project. They are known for their outstanding color accuracy and durability, so you can be sure that the color will stay true over time.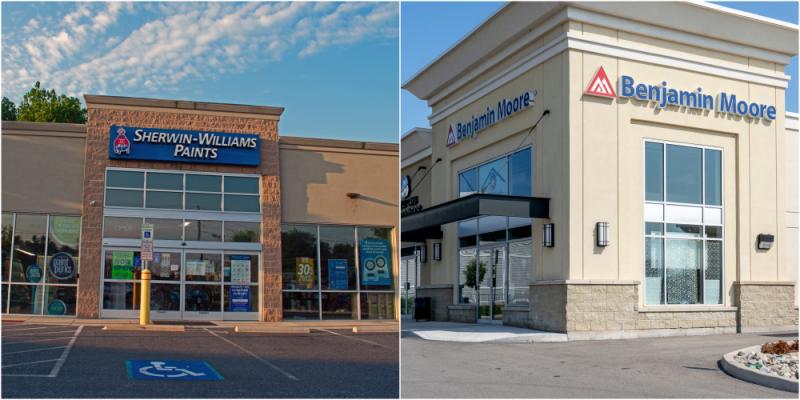 Also, make sure to read customer reviews and ratings online to get a better understanding of how other people feel about various paints. This research can help you decide which paint is right for your project.
What you should avoid
If you have a small room with little sunlight, you'll want to avoid colors like pure white, which can make the space cramped and dark. Instead, go with an off-white or soft white color to give the illusion of more space.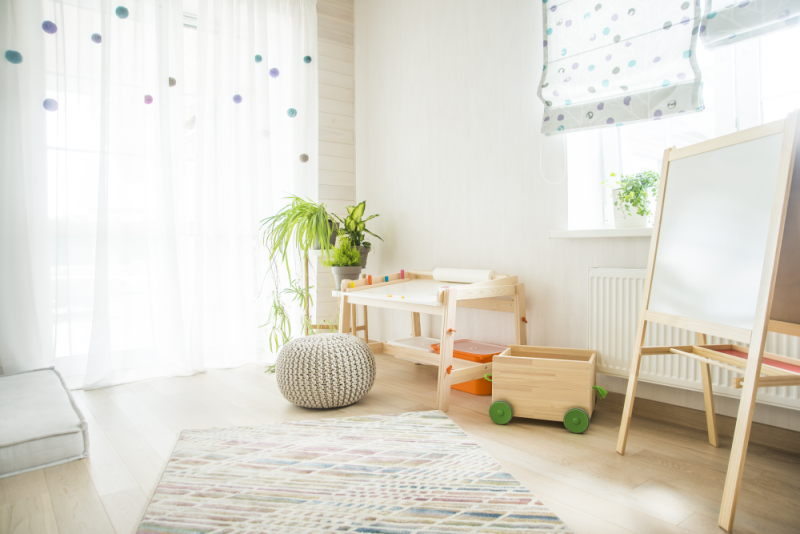 Conversely, if you have a large room with lots of sun rays, you can afford to go with a brighter paint color like natural light white or even pure white. If you go too bright, the space will seem harsh and unwelcoming.
Consider your home's overall style.
If you have a modern home, juxtapose it with crisp pure white colors; if you have a rustic farmhouse style home, try using an off-white paint throughout; if you lean towards coastal decor, then soft white would be perfect for you!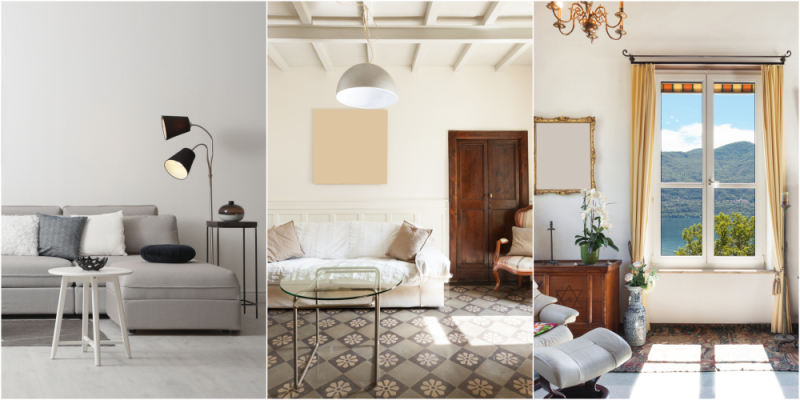 No matter what type of home you have, consider the undertones and finish of the paint before making your choice. Remember: different shades of white can create dramatically different looks in a room. With these tips, you'll be sure to find the superb shade for your space!
Testing the Paint
Before committing to a specific white color, test out the various options on a piece of cardboard or poster board that you can tape up against the wall in your space. This allows you to see how natural lighting and other elements like furniture, flooring, and artwork will interact with the color. Once you've narrowed down your options, it's always a good idea to purchase sample jars of paint so that you can test out the colors on an actual wall before purchasing large quantities of paint.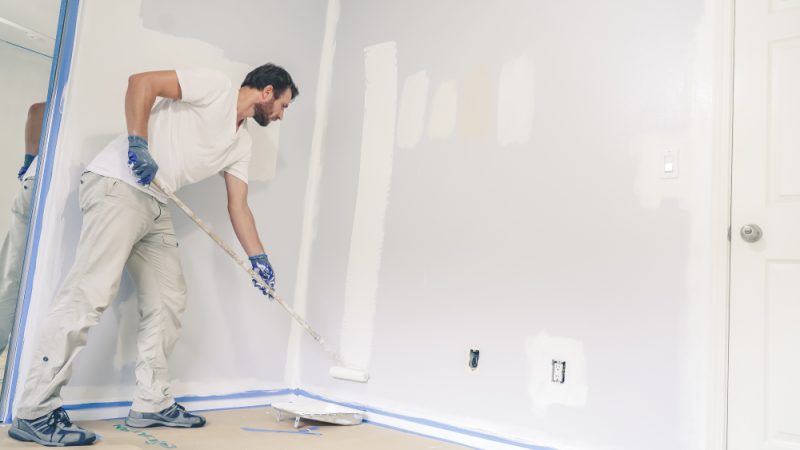 By finding the perfect White for your space, you'll be sure to create a beautiful and inviting atmosphere in your home.
You can easily create contrast in any room when you use white paint colours. A creamy white, like ivory and vanilla, is popular for kitchens and bathrooms, but you can also use them in living rooms and bedrooms. This color scheme palette is versatile because it can have a subtle contrast between the wall color versus furniture and accessories to change the style of a space.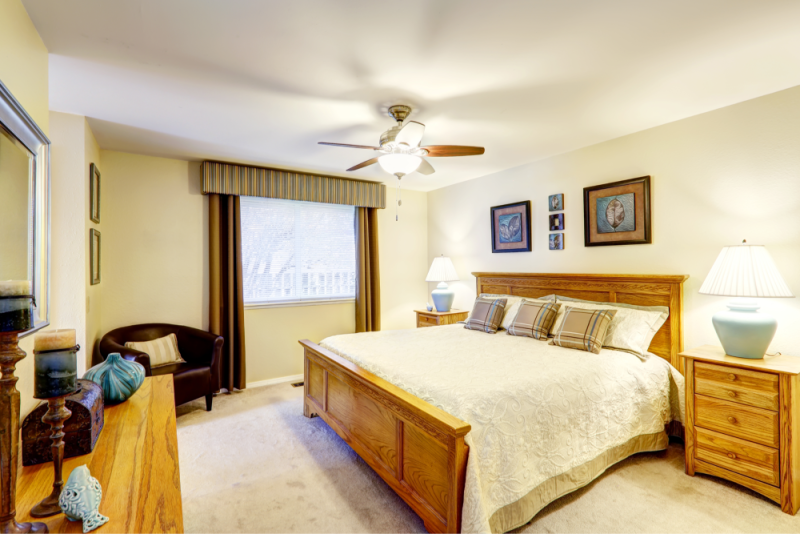 Final thoughts
White paint colors are endlessly versatile and have a classic appeal that never goes out of style. The undertones of white paints can be soft and muted or crisp and bright, so it's important to select a hue that will complement the other colors in your space. By paying attention to these subtle nuances, you can create a cohesive look that ties the room together seamlessly.
White paint colors can enhance any space if chosen correctly! We hope this blog helped shed some light (no pun intended) on selecting the right shade of white for your sweet home! If you need help picking the impeccable shade of white for your home, don't hesitate to reach out to Renaissance Painting and Carpentry, we can help ensure you find the best white paint colors for your space! Good luck and happy painting!