A reliable projector screen is necessary if you're serious about enjoying movie nights.
Painting the wall is also a great way to save money and get great results. Be sure to choose the right paint colour for the best results!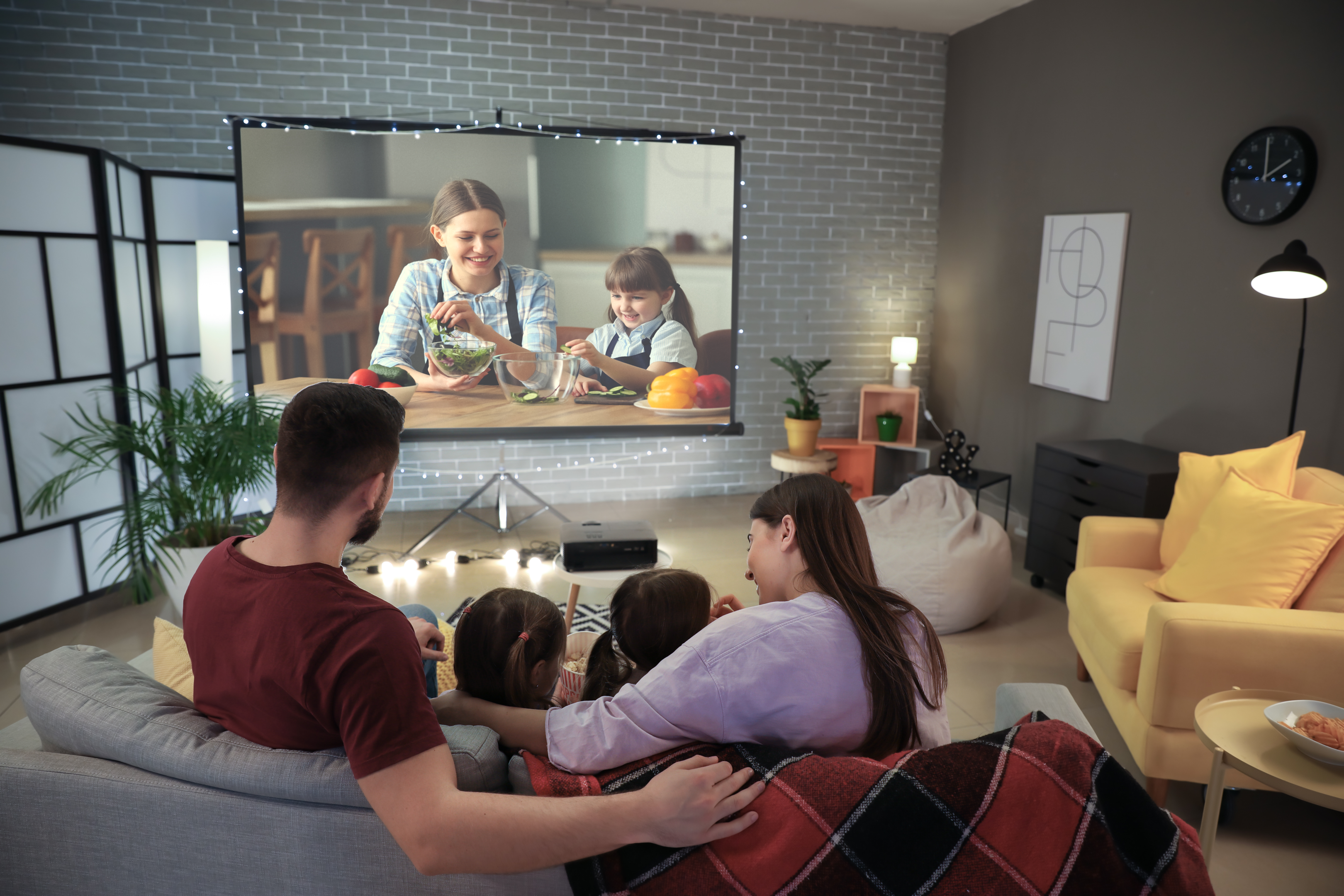 Are you looking for the ideal wall paint shade to make your projector look even more captivating?
Use light grey or white-grey paint. Brighter projectors ( + 3,500 lumens) will enhance performance and clarity. Trust us – it makes all the difference!
Is white paint forbidden?
Using white paint is common c. For projection, this is not always the ideal colour.
Go ahead and use white walls for projections if:
You have access to full control over the ambient light in your space.
You invest in a high contrast ratio projector.
Or if it's an area with no natural lighting (like a traditional movie theatre).
Painting on white depends on personal preferences and specific circumstances!
What about black?
Although some may choose a black wall, it is not recommended as the colour will not reflect light or images. Black suggests an absence of light, leading to dusky and gloomy visuals. This shade does your movies no favours!
Have you searched for the perfect paint finish to give your home a unique look and feel?
Matte or flat finish lacked the vibrancy desired in projection imagery. Glossy finishes are reflective, which means that they would not be very effective.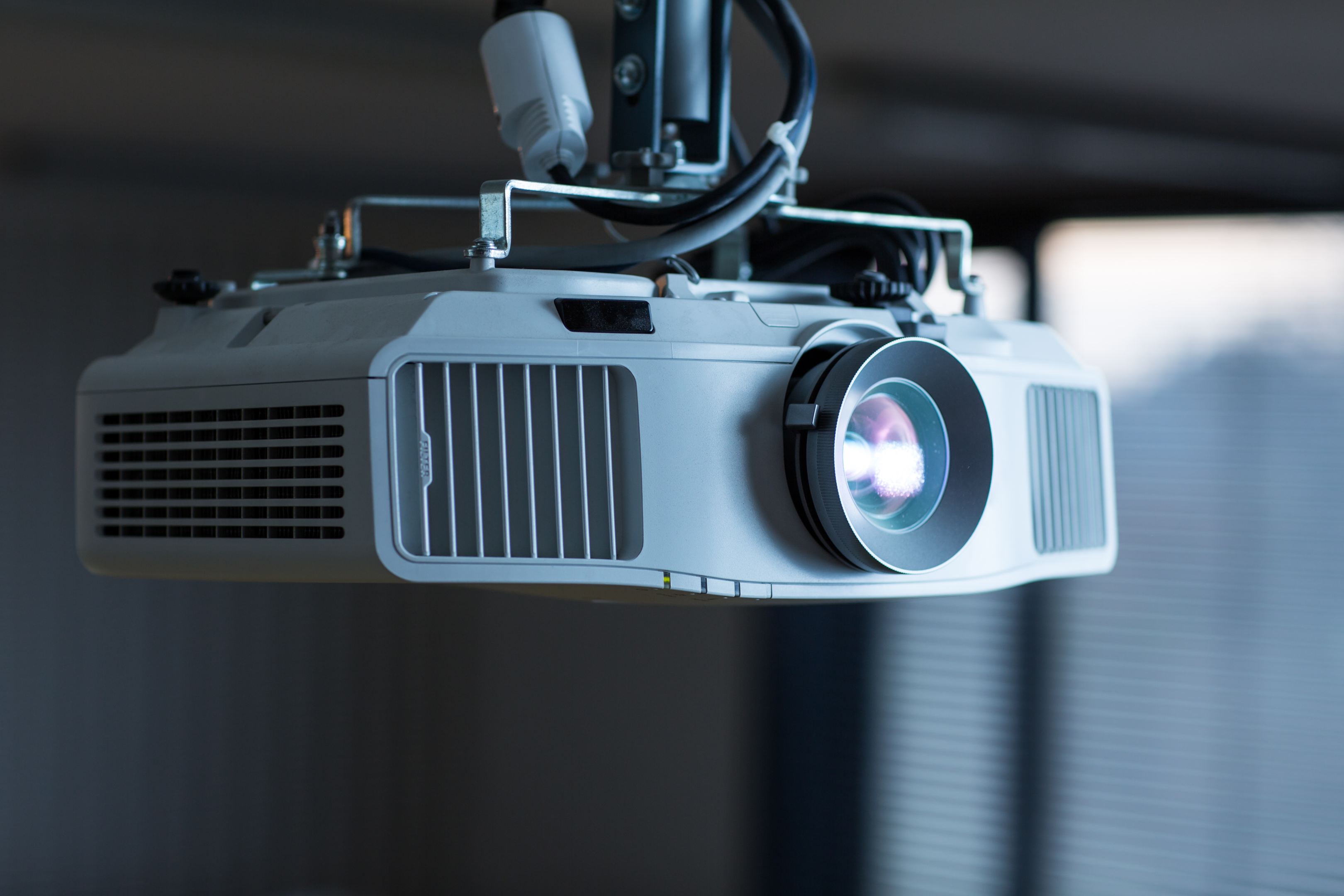 To achieve the ideal look for your movies, opt for a satin finish when selecting the right paint for your screen:
It is a glossy yet subtle sheen
offers enough light reflection and absorption
Help to bring out natural colours without producing an unwanted glare
What is projector screen paint, and how does it work
Projector screen paint is a revolutionary way to turn any wall into a projector screen. This product allows any household to enjoy good image quality. Screen Paint Supply, LLC has developed:
Ultra HD Premium Screen Paint
Using this type of paint, the images and videos have less brightness. and improved contrast than projecting onto a bare white wall surface with no paint.
An actual projector screen can be obtained with a coat of fresh paint!
Have you decided which wall is going to be? Enjoy images that stay sharp and clear.
It's easy to create eye-catching presentations and displays in any meeting space.
Whether used for professional or personal purposes, adding this special paint formula to a plain white wall proves its worth. It offers great picture quality with images that seem bigger and brighter than ever!
The benefits of projector paint over a traditional screen
Projector paint is becoming a popular alternative. Allowing you to experience the same bright and clear visuals. Forget about space and installation of a traditional projector screen.
Compared to traditional wall paint, projector paint offers a reflectivity design. Interesting, right?
Moreover, you're not limited to projection. Projector paint also brings other benefits, such as thermal insulation and soundproofing.
Looking for an all-in-one solution to your visual entertainment needs at home? You could need to invest in projector paint to cover that white wall. Enjoy an optimal viewing experience.
How to use projector paint to create an immersive experience in your home theatre
The warm and inviting glow of ambient light illuminates any room in your house. If you're planning a movie night, consider ambient light before starting.
If you wish to watch a movie in the comfort of your living room during the day:
It would be best to darken the area for the best viewing.
Its specifications are key to selecting one of the top projectors. Especially its light source.
Brighter lighting is needed when luminosity is low and vice versa. A projector based on these principles will lead to optimal performance every time. Projector paint comes in handy with the challenges of ambient lighting.
Despite its thin layer, projector wall paint will balance the ambient light around. Projector paint enhanced movie-viewing effect.
Are you down for clearer visuals and a more immersive and exciting movie night? Say goodbye to dull images and low quality! Projector paint offers a home theatre experience like no other
What size can I expect while applying the projector paint?
Transitioning from TV to HDTV or DVD to Cinema Wide?
One standard hanging screen isn't enough for good image quality
You will always run into formatting issues regardless of the size selected. Cropping and distortion are going to be your worst nightmare.
A paint-on projection screen is an ideal choice if you want to get rid of all aspect ratio formatting:
Flat: 1.85:1. Maximum height centred on the screen
Scope: 2.35:1. Maximum width centred in the screen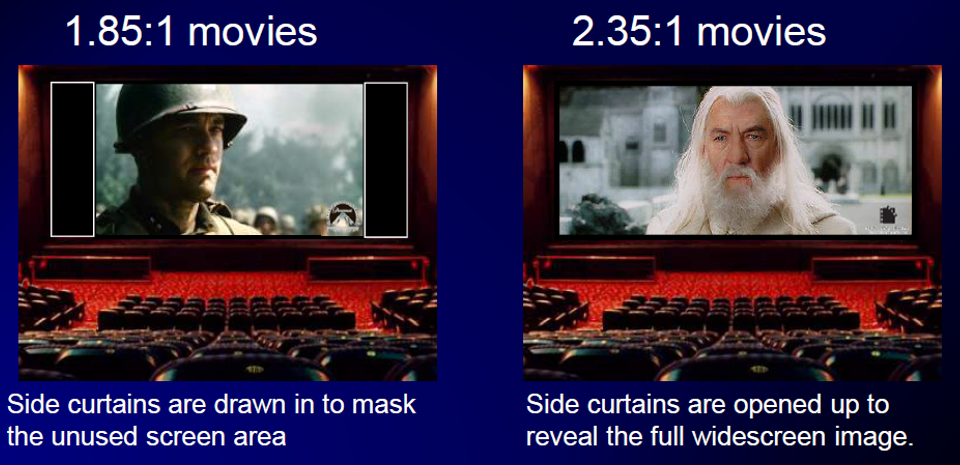 Traditional screens tend to have a marked edge that creates an unmistakable gap. It also creates spatial differences when switching formats. Something that won't be a problem with a painted screen!
Projector Over splash!
The phenomenon known as projector over splash happens when:
A border of light appears around the periphery of the projected image.
This occurs more often with projectors that contain especially rounded lenses.
Additionally, when light shines through the edges of the screen.
A bad design in the projection screen creates an inadequate absorption of light.
Tips for painting your entire wall
Surface preparation is crucial to ensure you get the most out of this paint:
To ensure an ultra-smooth surface, use 150-grit sandpaper. Apply light to moderate pressure while sanding.
Strain the paint to eliminate any minute particles of dust, fluff, and dirt.
Screens wider than 12 feet turn out better when sprayed.
If spraying: May be thinned with up to 10% water.
Apply a latex primer layer on the entire wall before coating it with your screen paint.
The second coat must be applied within 3 or 4 hours
Curing time: 24 hours
How to get the most out of your projector paint once it's applied
With projector paint, you can accent any room in your home. To get the most out of it, apply it to a smooth surface on an otherwise bare wall.
Voila! Using reflective paint to create a large projection screen for a vivid picture. Projector paint will produce an exciting showing that will be the envy of family and friends.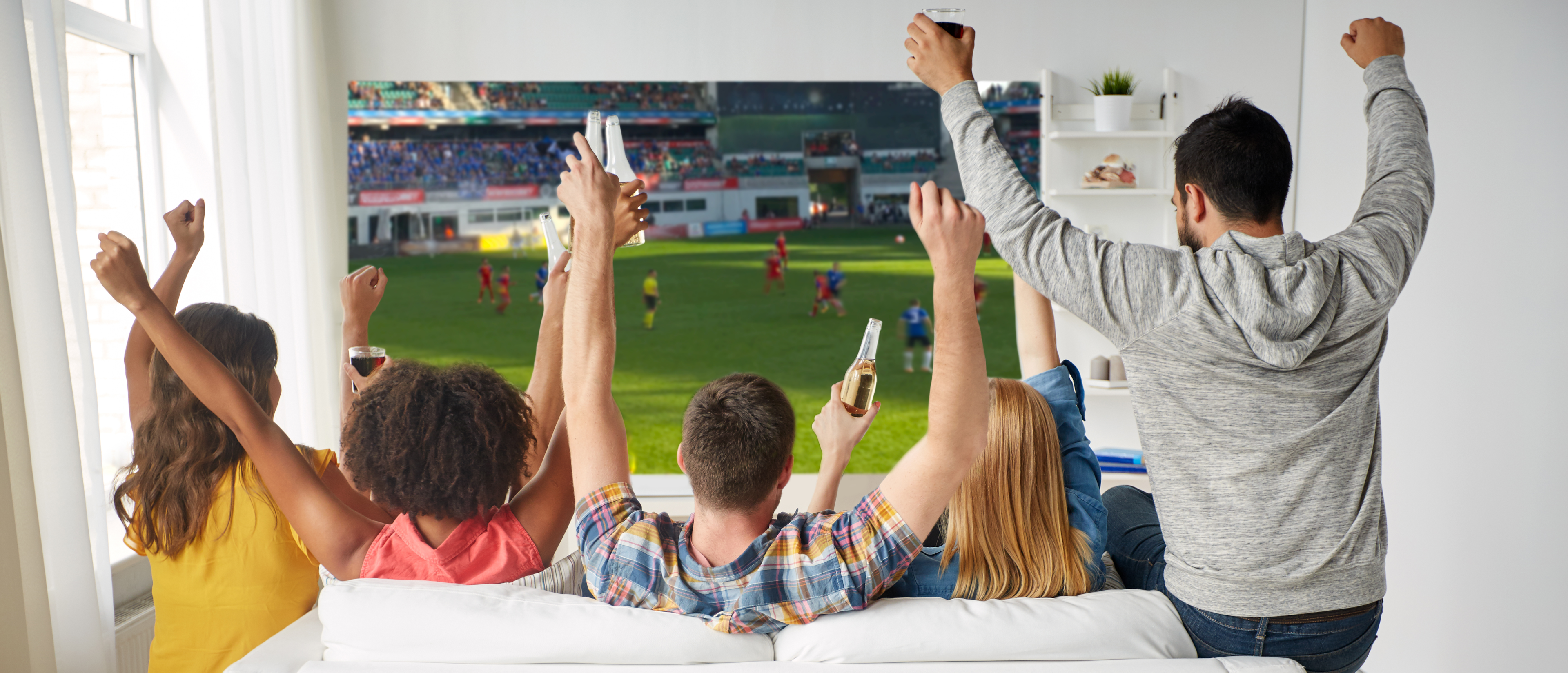 Summary
Projector paint is a specialized type of paint. It allows you to project images and videos onto any surface. It is a great way to create an immersive experience in your own home without a traditional screen.
There are several benefits to using projector paint over a traditional screen:
You are getting a wider viewing angle and improved image quality.
You can also use projector paint to create an accent wall.
It is a smart way to improve the contrast of your projections.
Let Renaissance Painting and Carpentry give you a hand with digital projector screen paint to get the high-def out. We are happy to give you a fresh look for your movie nights. Contact us today!