It's easy to feel as if you've made a bad decision when the color of your wall looks nothing like what you had envisioned it would. But don't worry, this isn't your fault; oftentimes, paint undertones is usually missed and end up with something drastically different from their original idea!
When it comes to painting any surface, from walls to furniture, you likely have an inspired vision in mind. With the multitude of paint chips and samples available at your disposal, picking out the perfect color is a breeze! You get to choose which one resonates with you the most, thus allowing you to create something truly magical.
When selecting paint for your room, it is essential to consider the undertones of your chosen hue to guarantee that it won't clash with other elements such as the flooring or counters. That's why you should be aware that when painting a room, its appearance may differ significantly from what you anticipated. Even when the paint is labelled as "white" or "gray," chances are there is an undertone beneath the surface. Paint undertones can vary from beige to pink, blue or even a soft green.

How do you put all this knowledge into creating a perfectly painted home?
Paint color undertones occur because all colors, apart from primary hues, are a combination of distinct shades; almost any color imaginable can be created. Incorrect undertones will make your space appear drab and can also ruin the effect of other colors in the room. Let's dive into the basics of understanding how to use the undertones correctly so that you can create winning combinations every time!
Mass tone vs. undertone: Why should you care about them?
Whenever you combine two or more colors to create a new one, the resultant shade will consist of both an undertone and a mass tone. The mass tone, as the dominant color is the one that stands out most and is what you perceive. The secret lies in the undertone — it's the color you can't see.
The higher the similarity between the undertones and mass tones; will increase the color's perceived accuracy.
Now you know that the mass tone is what immediately stands out — it's what tells you that the color is red, blue, green, etcetera.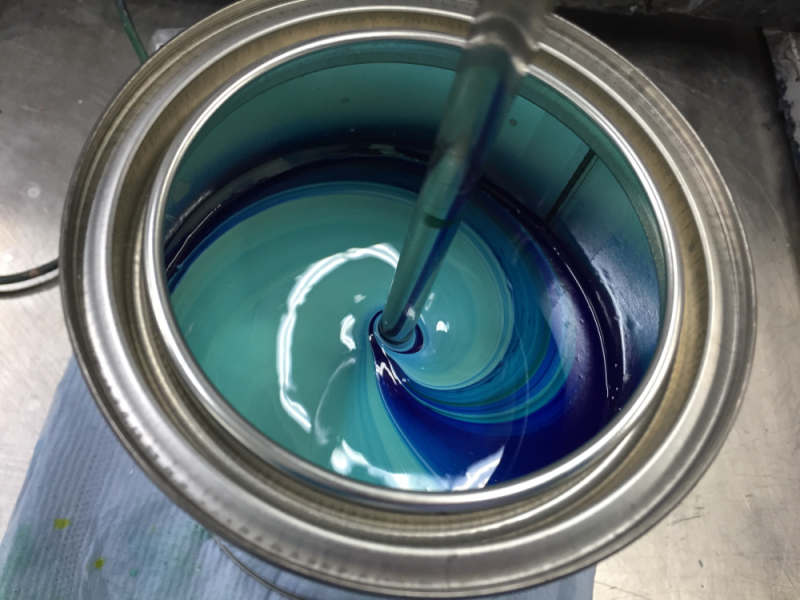 Warm vs Cool Tones
When selecting the ideal paint color, it is essential to determine its tone. Compared to mass tone and undertone, this is much more straightforward. Warmer colors are likely to have yellow, orange or red undertones while cooler tones might include green, blue and violet undertones. Color temperature can have a profound influence on the ambiance of an area, so it is essential to thoroughly analyze each hue separately.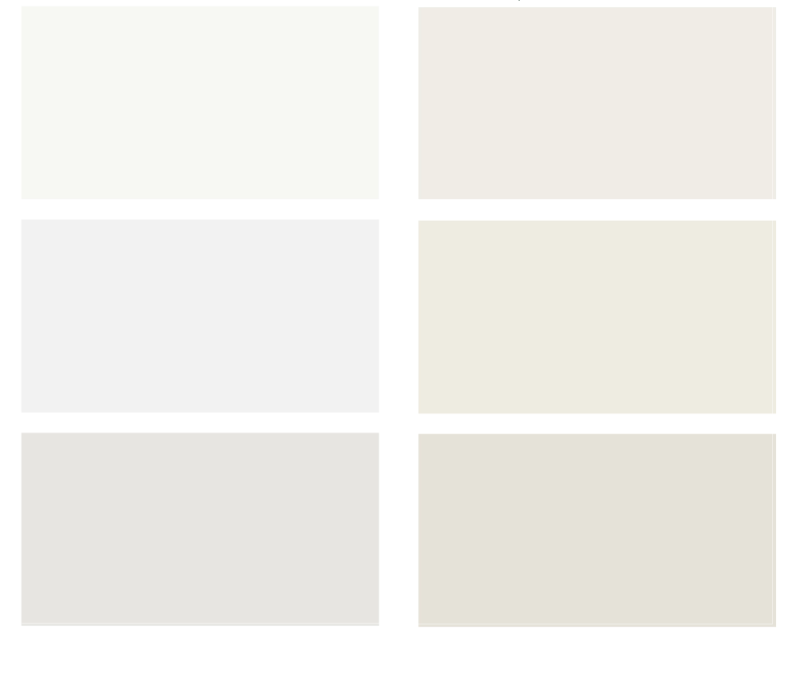 Contrast with different paint undertones
The subtle vibrancy of a hidden color can either enhance or destroy the atmosphere of any room. If you select beige with a warm red undertone but your permanent fixtures (cabinets, countertops, and tiles) have a cool blue undertone instead, you'll probably create a decorating disaster.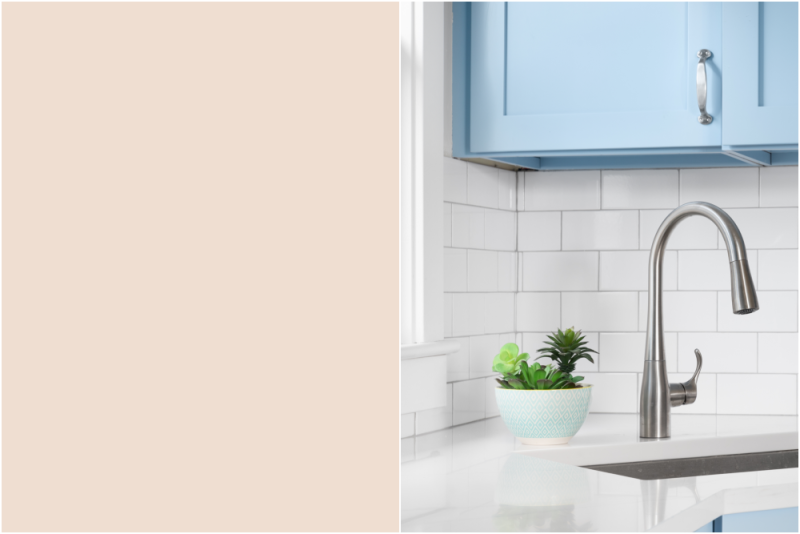 For example, let's take that classic and crisp white paint color. Usually, you would be sure it will synchronize well with almost any type of interior décor.However, if you combine it with mismatched paint colors that have a contrasting undertone, instead of feeling like you're in your own personal oasis, the atmosphere may make you feel more like being trapped inside a bunker. Create an ambience conducive to relaxation and tranquility by choosing complementary paint colors that will bring harmony to your space.
Absolutely no paint undertones
The colors that are made with pure pigment and have absolutely zero undertones are:
Pure white

Red

Yellow

Blue

To make sure that none of these colors have any hidden tints or hues, check the paint chip's label for its exact description.
What about black?
Did you know that even black hues may have undertones which can make them appear warm or cool? That's why it is essential to create balance when using any dark paint color. Painting your walls completely black, with a deep shade of flooring and furniture, might come off too intense and unbalanced-looking in the long run.
Do you want to know how to accurately find the undertone of a specific paint color?
To accurately uncover the undertone of your paint color, you can utilize various methods. Depending on the color, one technique may be enough to determine its undertones or a combination of all may be necessary. Follow this guide for helpful tips on identifying an unseen hue.
Don't examine a color in isolation. If you merely examine a white by itself, it may appear to be plain and simple. Nevertheless, when placed side-by-side with its purest form of white counterpart, the particular hues such as blue or pink will start to become visible. This same process can be applied for any other colors by simply comparing them next to their most unadulterated state via a color wheel; the underlying tone will immediately stand out like never before! When dealing with whites and lighter shades, a useful trick is to take a look at the darker tones on a let-down strip. This makes it much easier to make sure that your colors are accurate.

Regardless of the color, all you have to do is compare it with a pure version of that hue (or consult a color wheel if none are available). This simple trick will unearth its undertone in no time. Additionally, for light neutrals and white colors, mull over the mid-to-darker hues on paint chips — perceived undertones become much more visible here than in paler versions!

Place your paint chip on a blank piece of paper for accurate color comparison. When viewed on its own, the hue of a color might appear to be a single tone. However, when placed against white paper or another contrasting background, subtle undertones become much more apparent. This is why it's important to evaluate colors in different contexts before deciding which one works best for you!

Take a peek at the lowest color on your paint's shade strip to get an idea of what hue you should use. Selecting the darkest or boldest hue of the range will make it straightforward to identify its undertone. This way, you'll be able to recognize which undertones are part of your favorite paint color since they all belong in one family!

Contrast a paint chip of your preferred paint color against your selected paint color's strip. When you contrast them side-by-side, the subtle nuances of color composition become more evident.
Paint undertones + Lighting: Your best friend or worst enemy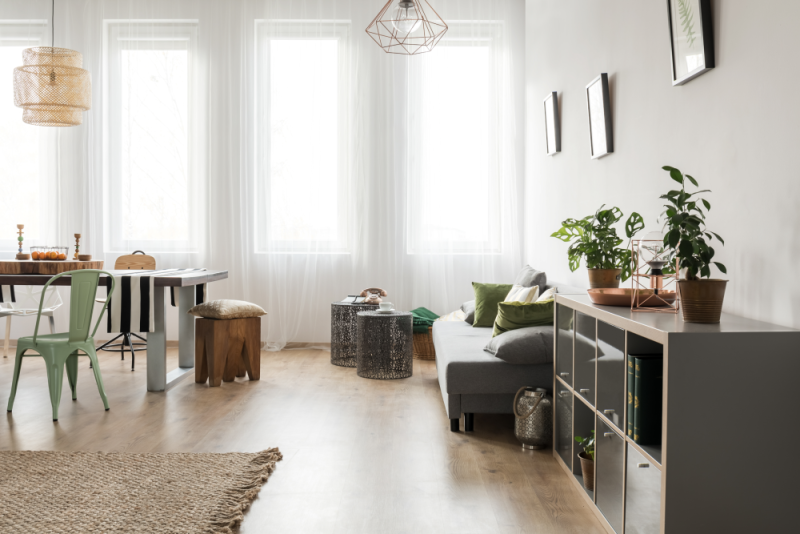 The tone of your environment has an immense impact on the colors you see and it is essential to remember that colors appear differently under different colored lighting. Natural light has a major impact on the tones of color that are present in any space, so it is important to consider how much and what type of natural light your room will receive.
Additionally, electric lighting adds its own distinct influence in how we perceive color. Blue northern light draws out blue undertones, while golden southern light makes hues appear softer and creamier.
Brighten up your room with some reusable, peel and stick paint samples. Make sure to inspect them closely in the actual room and under a variety of lighting conditions for best results!
If you feel the undertones of your color palette aren't quite right, consider switching out your lightbulbs or altering the shades you've selected! Voilà — problem solved!
How to Pick the Perfect Color
After determining whether you want your space to project warm or cool colors, consider what mood you want your room to evoke. If you desire a cozy and comfortable ambiance, go for warmer tones.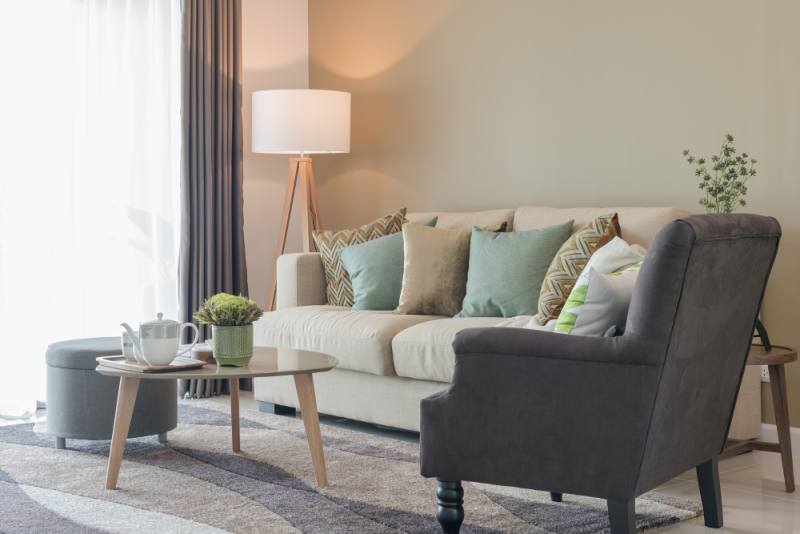 If a fresh and soothing environment is more your style, then choosing cooler hues may be the way to go.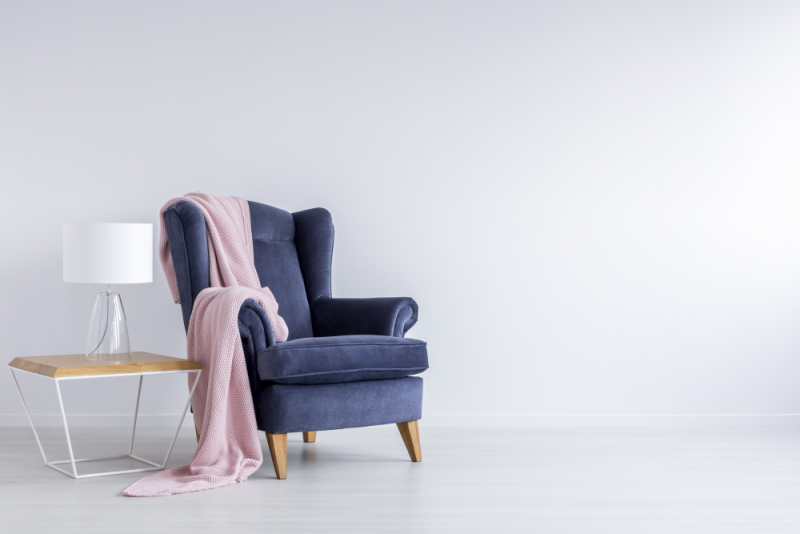 Once you've chosen a few colors you like, paint them on some large sample boards and play around with where they would look best in your home. That way you can compare them to other things in the house like furniture and see if it's a good match.
Once you understand the enigma of undertones, your probability of choosing the incorrect paint color decreases greatly. Identifying undertones will lead you to the desirable color families, assisting you in deciding the perfect color combination for your home, each time.
Whether you maintain a balance or not, it's entirely up to you.
A universally accepted rule of thumb when decorating is combining warm and cool elements in a room. However, it's worth noting that there are no definitive rules; instead, feel free to experiment with new combinations or stick with the ones you know work best for you!
If you're feeling overwhelmed when selecting the right paint undertones, don't hesitate to seek expert advice from a professional.

When you are uncertain what paint shade to select, it may be time to seek out the expertise of a professional painter. Painters have honed their skills in selecting colors that look great together and will easily blend into any area for years. They can assist you in discovering the perfect color for your home and provide helpful advice on how to mix and match different hues.
At Renaissance Painting and Carpentry, we have a long-standing history of helping homeowners pick the perfect color for their homes. We'll collaborate with you to visualize your desired outcome, then partner together in selecting the exact paint that will bring it to life! Our experienced painting professionals are equipped with guidance on how to effectively apply the chosen coat of paint so that you can achieve optimal results — all without leaving any splotches or marks. Contact us today and begin your journey towards creating an exquisite dream home!