Are you a Vancouver homeowner looking for the perfect professional painter to help bring your vision to life? With so many painters in the area, making an informed decision can be challenging.
But finding experienced and qualified professionals doesn't have to be stressful – specific considerations should be addressed when deciding on a painter. Here in this blog post, we will go over what those are and review some of the highest-rated professional painters here in Vancouver, BC.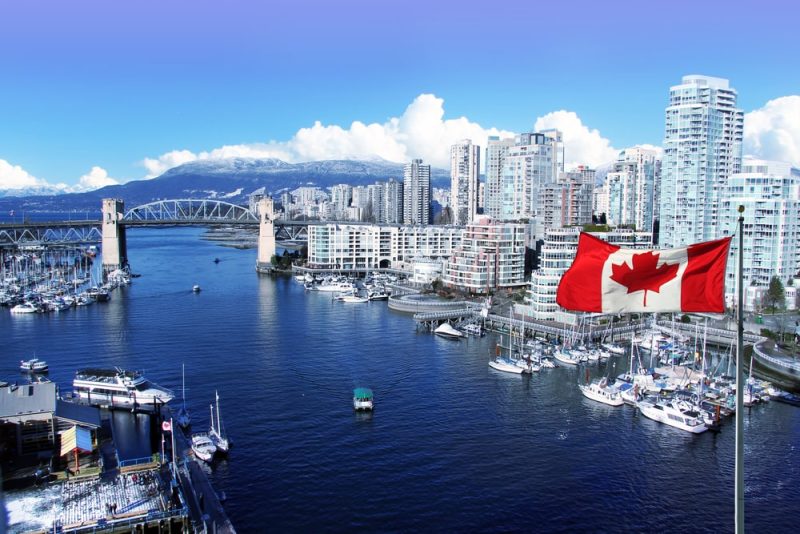 Different Ways to Find Painters in Vancouver
Finding good painters in Vancouver can be a daunting task.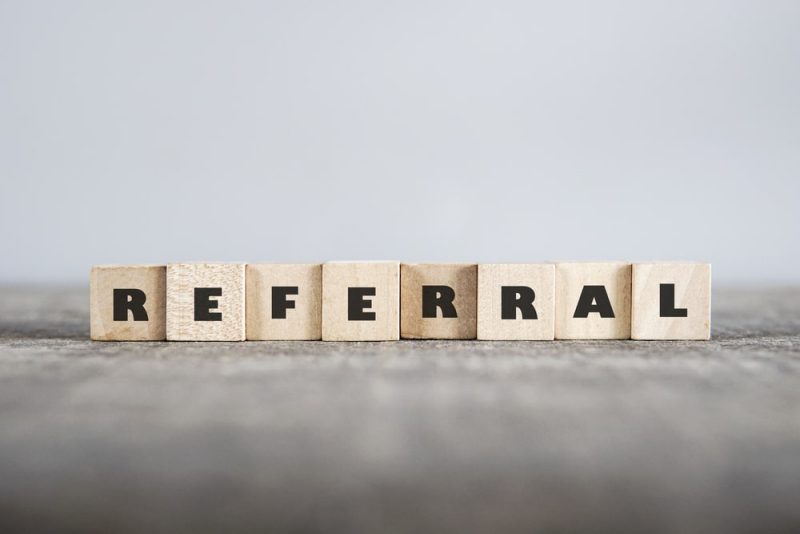 A great place to start is asking for referrals from your friends and family – chances are at least one of them has used a painter in the past who they are more than happy to share. Finding a good Vancouver painting company doesn't have to be a hassle.
Start by asking family and friends for recommendations; good word of mouth can speak volumes about a good reputation. Ask how satisfied they were with their service and results.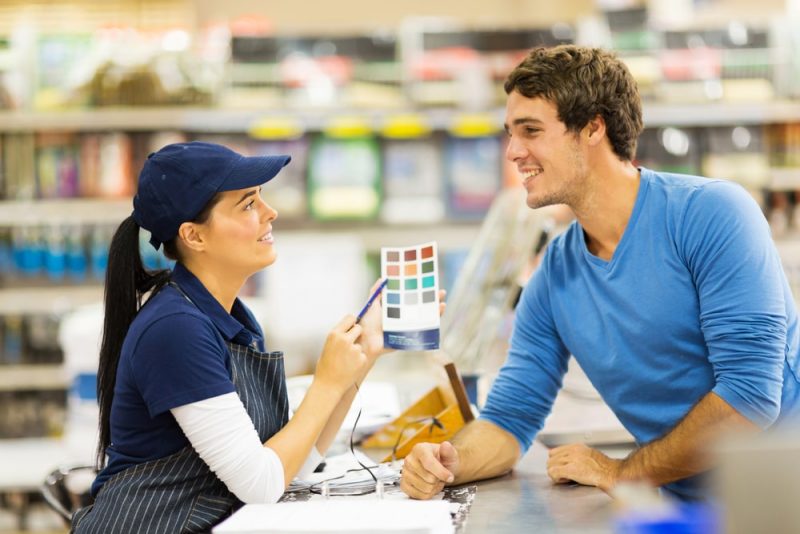 If that doesn't pan out, you could take a trip down to your local paint store, as they often record which individual/company regularly purchases their supplies. Plus, current customers could provide helpful referrals.
You should also check with your realtor; their experience and knowledge of the local market could come in handy in identifying some great options for repainting your space.
Last but not least, keep an eye out for lawn signs placed by individual painters or painting companies — this is usually a dead giveaway that someone is doing interior (or exterior) work nearby.
What makes one Vancouver painting company better than another?
After doing some initial research:
Create a short list of prospective companies to contact and find more information.

Once you've narrowed down your list of potentials, look at some of their recent projects to get an idea of their services, professionalism and quality of work.

Ask them questions about their bidding process, customer service policy, preferred painting products and project management approach.

Establishing a good rapport with the selected painting company is essential, so everyone is on the same page before any work begins. Taking the time to research upfront can help you find the right Vancouver painting company and result in a successful project!
Communication is the most important and will result in a good hiring decision.
Professional painters; what makes a company professional?
When hiring a professional painting company, there are several must-haves to look out for.
You want a detailed scope of work to ensure no corners are cut and the job will be completed to the highest standards.
Open communication is critical when working with a professional painting company; they should keep you updated throughout the process, so you know what's happening.
Experienced companies can help ensure your project is done right the first time and ensure you're satisfied with the result!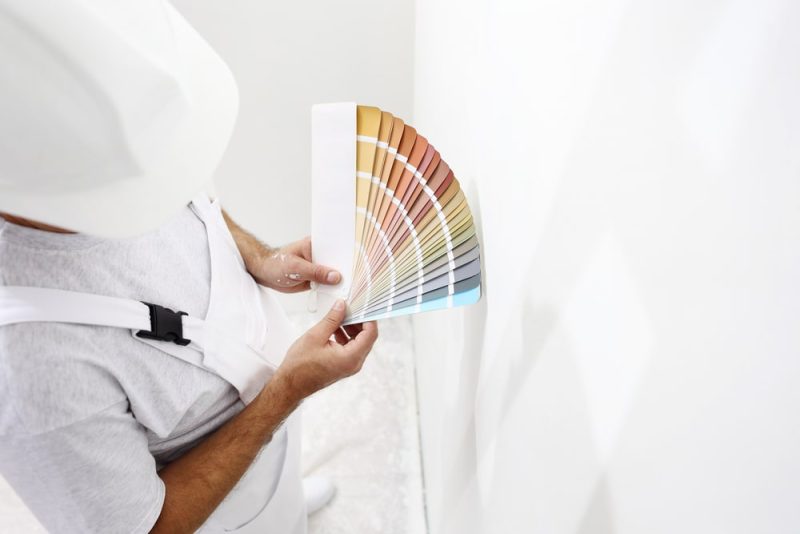 Differences between commercial and residential painters
When it comes to the differences between commercial and residential painting, you might be surprised by how completely different they are.
Commercial painters usually require more significant staffing, tools and equipment to complete the job – like a work truck that is capable of helping with transporting materials from one spot to another. On the flip side, residential painters typically don't need such extensive resources; their needs tend to be smaller in scale and are usually contained within a single property site – think of them as an SUV compared to a work truck.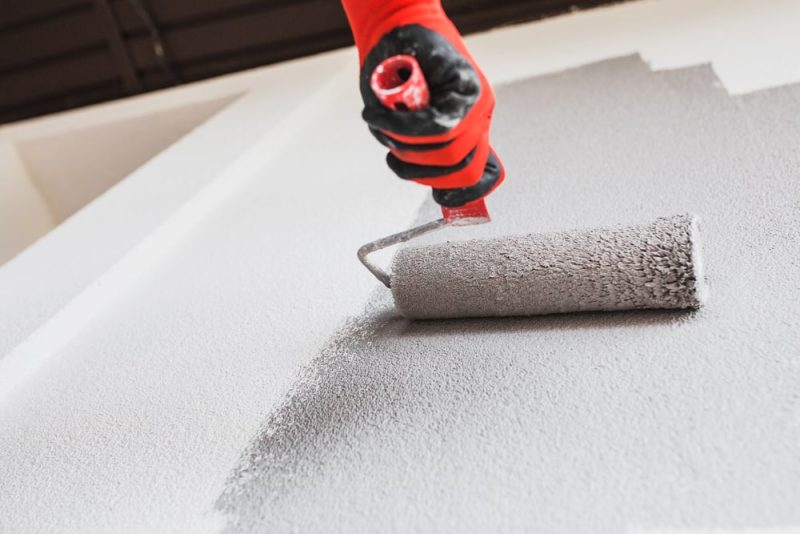 Ultimately, both types of painting work require expert knowledge and craftsmanship. Still, it's essential to recognize that they're entirely different entities when considering which painter suits your job.
Why not use Commercial Painters for my elderly mother's house?
Commercial painters are the crew you might find painting a high-rise office building or a whole condominium complex. They usually specialize in faster work and less detailed finishes due to the nature of the job.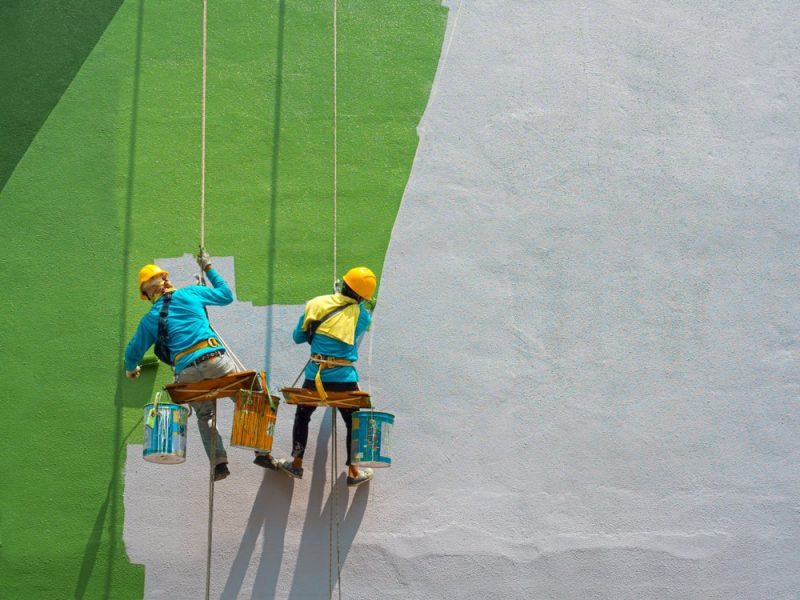 As most projects require painting many different spaces as quickly as possible, commercial painters tend to be more tolerant of mistakes. Generally, they come with bigger crews which can help speed up and facilitate faster jobs on a larger scale than regular residential-type jobs.
Does the city that you live in affect the ability to find painters?
Finding a painter in some areas can be tricky. Most painters in Vancouver come from the Fraser Valley or outlying areas, so if you live in North Vancouver, you may have difficulty finding someone willing to take on your project because of the bridge traffic.
Luckily, plenty of qualified professionals are willing to make the trek and provide excellent service. It's just a matter of researching and finding the right fit for you.
What are typical painting services?
Painting services can be broken into interior and exterior painting for residential and commercial needs. Interior painting includes walls, ceilings, trim such as window and door frames, mouldings, baseboards and other custom painting jobs inside the house.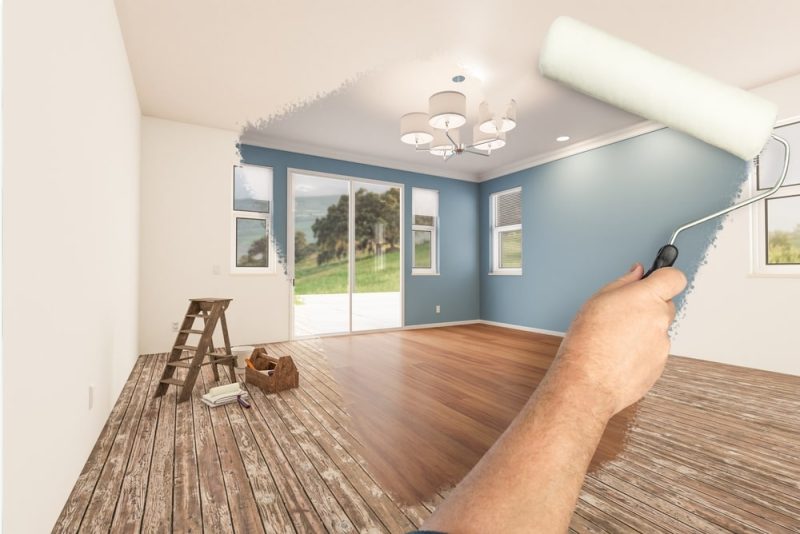 Meanwhile, exterior painting covers the preparation of surface areas like siding, trim and other surfaces. Detailed and comprehensive preparation needs to be factored into the job.
Difference between quality painting services and regular painting
Finding a quality painting service is essential for getting the job done right. A great one offers exceptional paint jobs, comprehensive preparation, and an understanding of carpentry skills.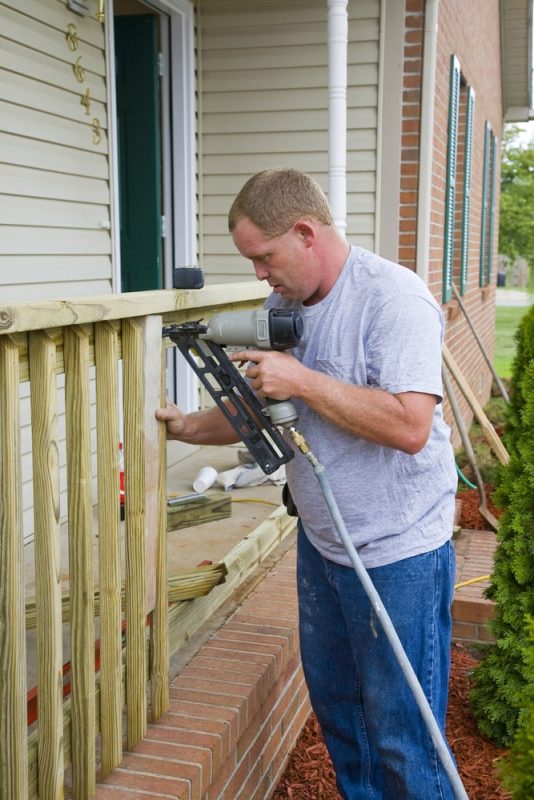 This is important because the team may need to repair or replace siding and/or trim to make your property look beautiful again.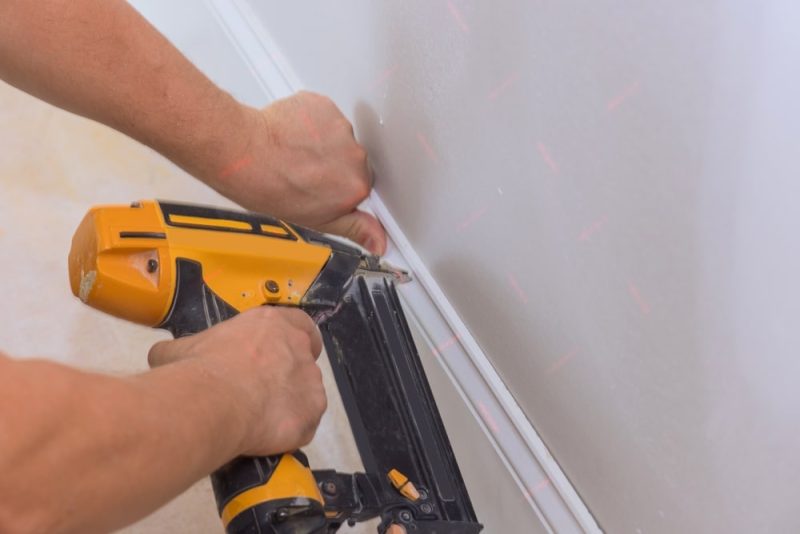 With the right help, you can have peace of mind knowing that your project will be done with expertise and care.
Keys to finding the right painter for your painting project
When you're looking for a painter to complete your project, you must have the utmost confidence that they will do the job correctly.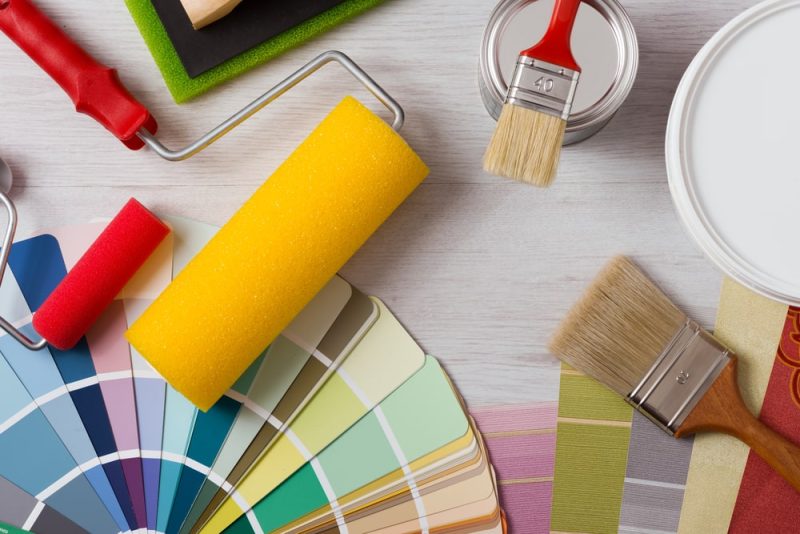 There are three key elements that you should look out for.
First and foremost, finding an experienced painter with a good track record of quality projects is essential.
Secondly, strong communication between both parties will help ensure a smooth process from start to finish.
And lastly – professionalism in working style and attitude should always be expected.
These qualities can be difficult to assess upfront, so feel free to ask questions during your search!
What is their painting process?
When selecting a painting contractor for your house, it's essential to find out what their process looks like and how it aligns with your expectations.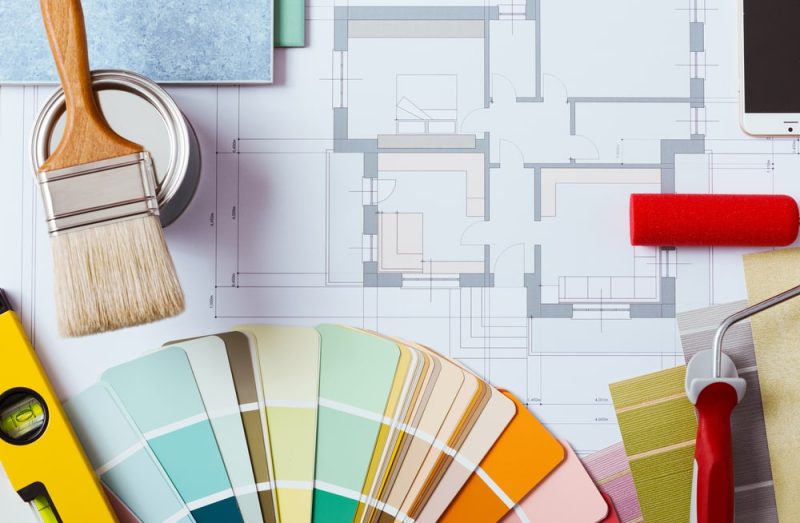 Ask about the details of the process, from start to finish – this includes the preparation that goes into ensuring that results look the best for years to come.
It's also important to ask questions about their methods and practices; this helps ensure everyone is on the same page and can reduce potential headaches.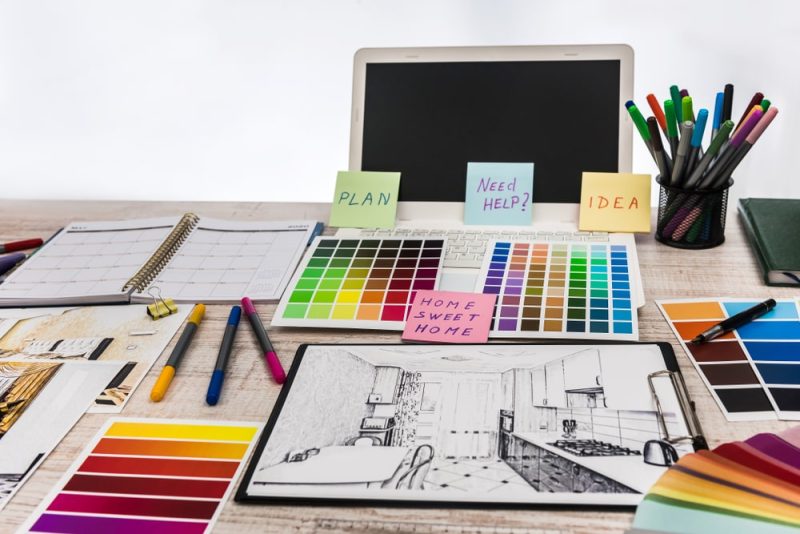 Before signing up with any painter, make sure they offer a comprehensive painting process tailored to meet your needs!
What are the contractor's safety and cleaning guidelines?
Good contractors know that safety and cleanliness are essential for a successful job.
They must take preventative measures to keep their crew and any workers on site safe from anything that could cause harm, be it physical or environmental.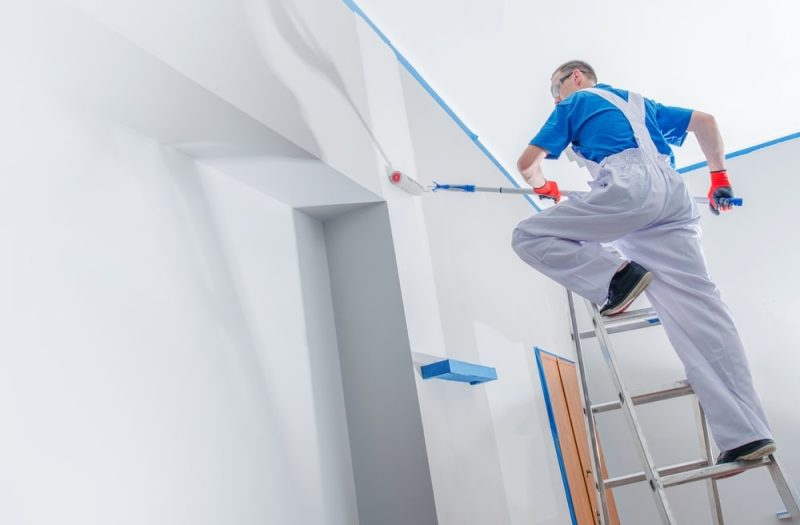 A contractor's safety plan should account for any possible hazards and measures that must be taken on the job, especially in hazardous working conditions.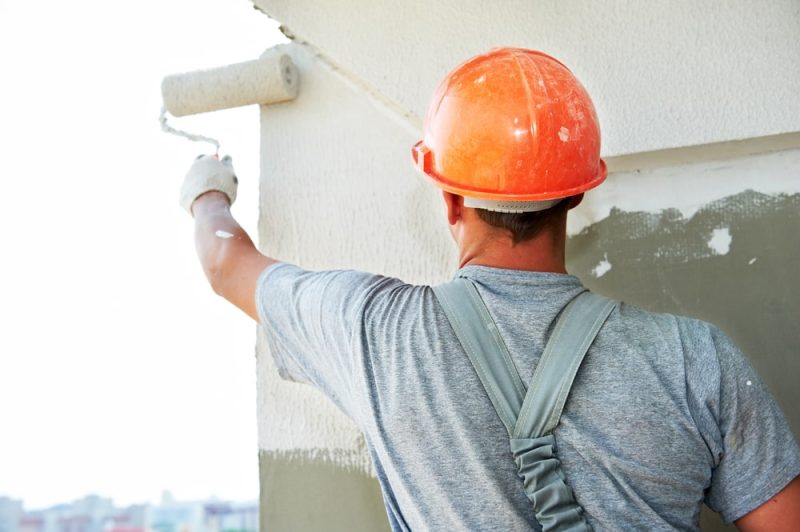 Alongside this, daily cleanup is necessary for a healthy working environment as garbage can accumulate quickly and make areas unsafe. Garbage removal must also fall within the scope of the contractor's duties to ensure adequate safety and sanitation in the workplace.
How to get a worry-free painting experience
Finding a contractor that offers a good guarantee is essential if you want a wonderful job without worrying about how long it will last. A lifetime warranty on the paint is just one example of assurance you should expect. It is often provided by the best painting contractors.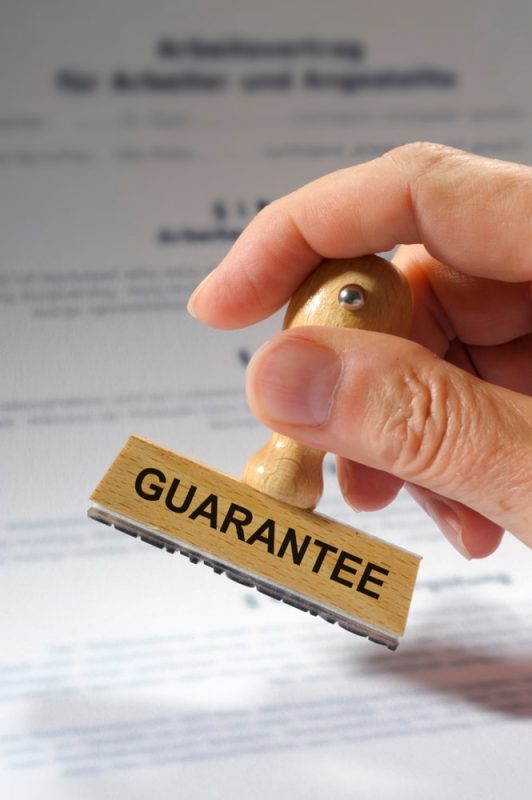 You'll want to ensure that your paint job stands up against the elements and everyday wear and tear.
That's why choosing a contractor with a good guarantee can make all the difference in having a worry-free painting experience.
Do painting companies in Vancouver Specialize in exterior vs Interior painting?
Painting companies in Vancouver are diverse in their services.
Some focus on exterior house painting, while others focus on interior decoration.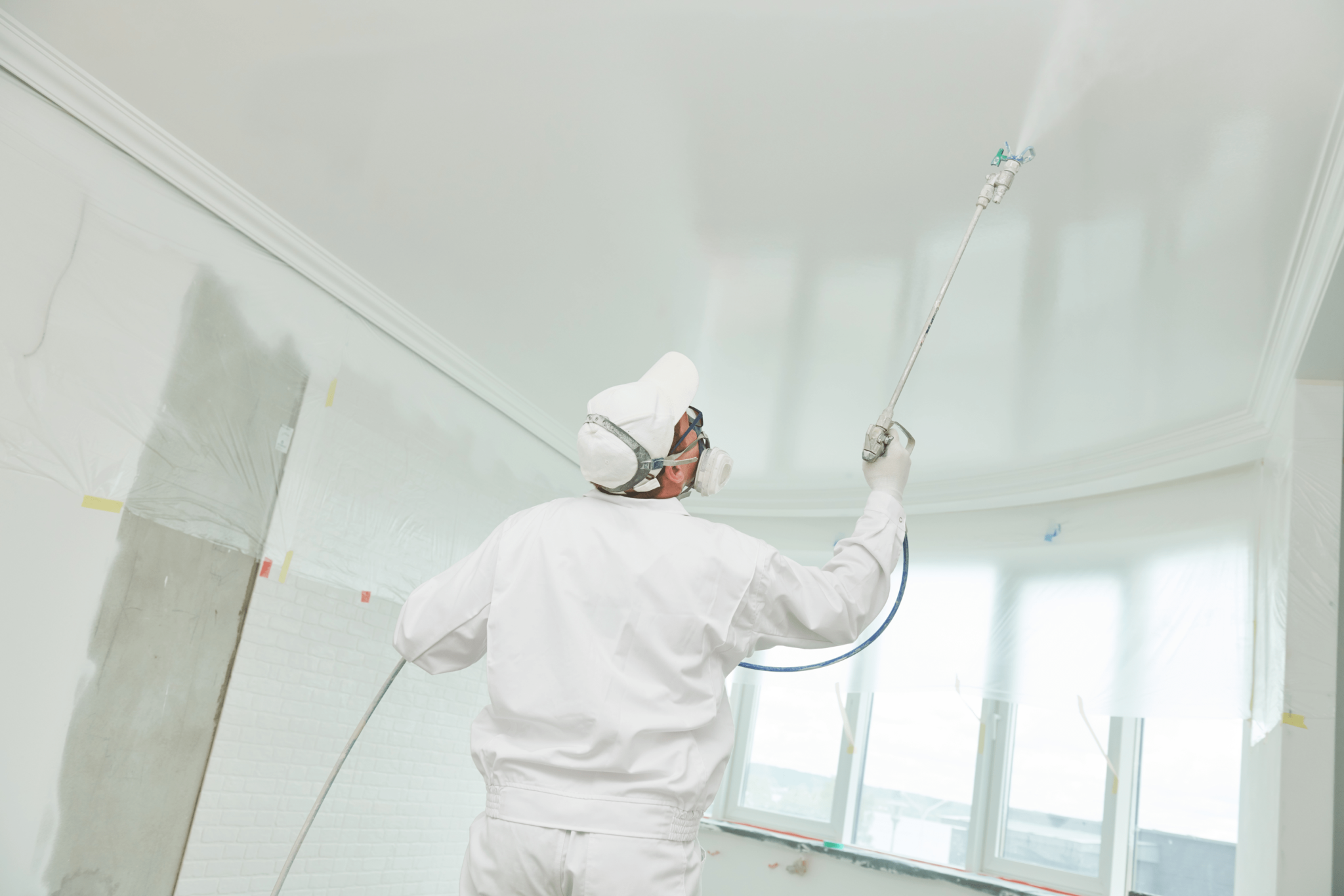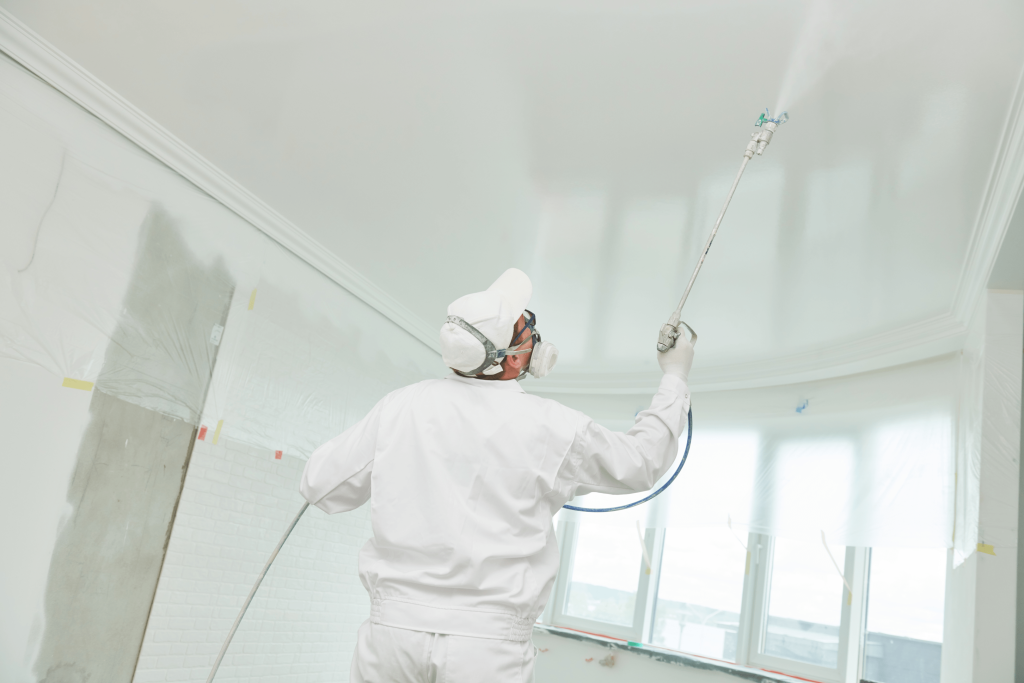 Smaller companies will usually do interior painting, requiring fewer resources and less time. But larger companies that service the area can offer exterior and interior painting for home and business owners looking to completely revamp their space.
Whether you're a homeowner or a business owner, you'll be able to find a reliable company that specializes in whatever kind of painting job you require.
Need a preferred painting company that focuses on Interior Painting?
When it comes to interior painting, having a painting company focusing on that job is beneficial. With their years of experience, they are highly skilled in working with the task's unique requirements.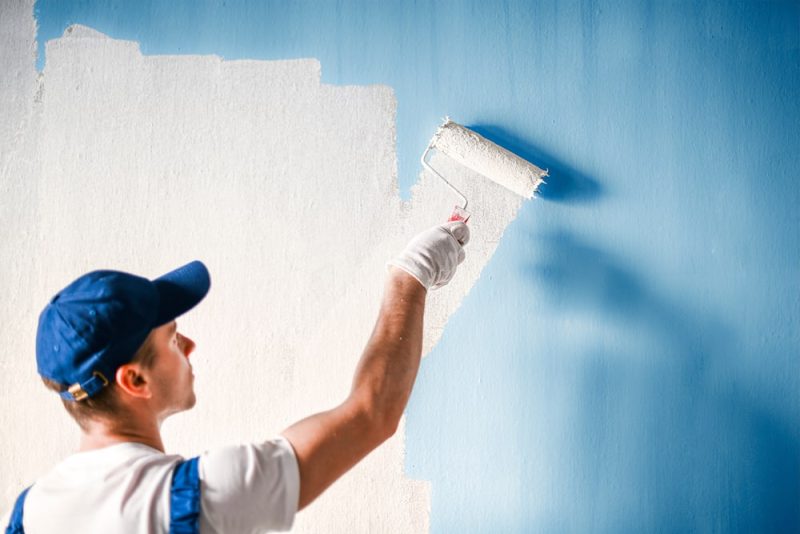 Not only will they pay more attention to detail because of the specialty practice, but their knowledge ensures that all work is done quickly, cleanly and professionally.
Interiors can be tricky to paint right. Hiring an experienced interior-painting contractor can ensure you get top-notch results and save time and money.
Why hire a full-service painting company?
When you hire a full-service painting company, the advantages go beyond just getting a beautiful finish on your walls. Not only can you develop a long-term trust relationship with one contractor who understands your needs and preferences, but the convenience of not having to source materials or handle all the details yourself makes it worth it.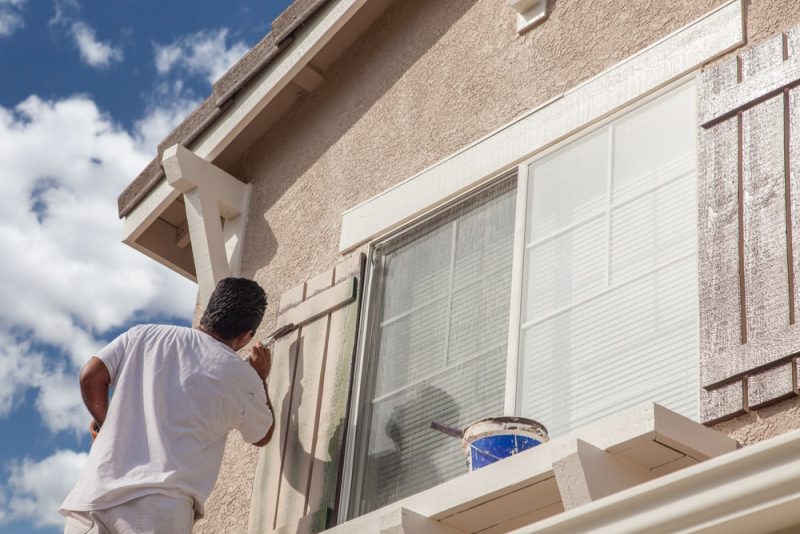 What else is included in professional painting services?
Professional painting services can do much more than paint a room! When you select professional painters, you get more than just the bare minimum; they have the expertise to help with carpentry projects and repairs, such as building stairs.
They can also install wallpaper, giving your space an even more unique touch. And if you need more than that, many of these same companies offer handyman services, so they can be a one-stop shop for all your home improvement needs.
What does a painter know about carpentry?
A painter with experience in carpentry is invaluable. They know the right things to look for, how to identify rot, and how to handle it properly.

Painters must always be aware of the dangers of rot and know the steps they should take to fix and prevent it from happening again. Those with a background in carpentry are even better suited for this role as they have actual hands-on experience, knowledge of techniques and tools, and a comprehensive understanding of woodwork that can't be matched by a book or video tutorial.
Ultimately, any painter with some carpentry skills has the upper hand when it comes to avoiding future damage to the property.
Building a long-term relationship, no pun intended.
Finding the right contractor for your home is essential, especially when taking care of ongoing repairs and maintenance.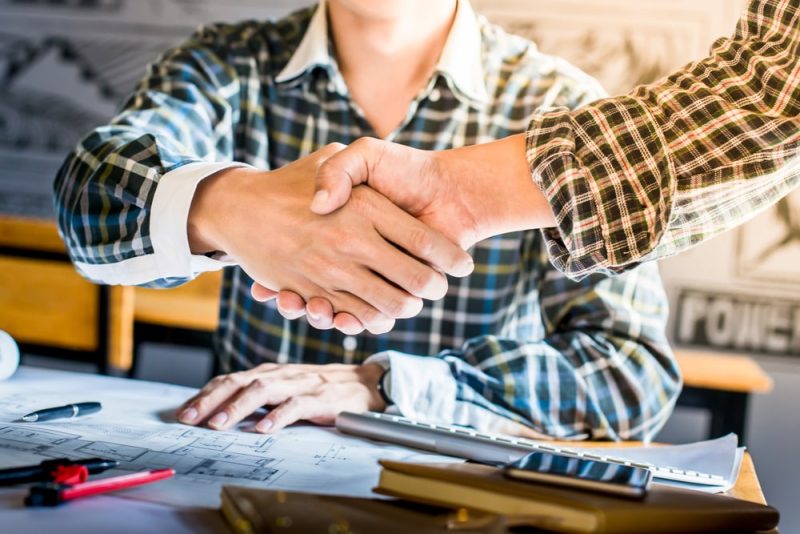 From replacing siding and installing windows to rebuilding stairs and even general upkeep, having a trusted resource to call on is invaluable. With the right contractor, you'll have the comfort of knowing that any job will be done right and quickly, so your projects can get back on track faster. Having a reliable contact familiar with your property and needs makes it easy to handle all kinds of tasks. Plus, if something ever needs adjusting or fixing, you already know who to call!
Conclusion to hiring Painters in Vancouver
Choosing the right painter for your project in Vancouver can make all the difference. It would be best if you had a reliable, experienced painter capable of producing a quality result at an affordable price.
By researching, asking questions and comparing offers from different painters, you can determine the best fit for your project. Ultimately, the painter you hire should guarantee an excellent outcome and cultivate a good relationship with you so that they can be called upon to help with later projects too.
With a thorough selection process and a focus on developing strong ties with trade professionals, finding and ultimately hiring the right painters will help ensure your next property project runs as smoothly and cost-effectively as possible.
How to get a hold of us
Have questions or need to get in touch? You can call, text, or drop us an email, and we'll get back to you as soon as possible.