Homeowners and realtors on the West Coast of breathtaking British Columbia are searching for companies that can transform their houses into stunning residences while delivering modern design options and a premium quality product.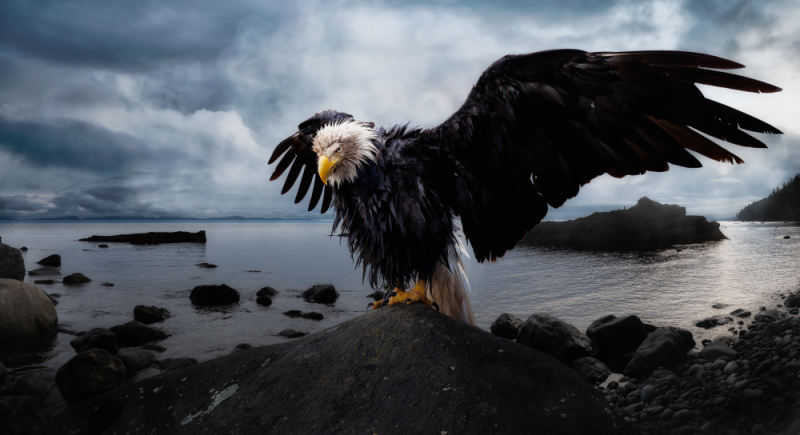 Renaissance Painting and Carpentry was tasked with installing a modern cable railing system on Eagle Island, just ten minutes from the lively Dundarave Village.
Boasting an incredible 29,374 sq ft waterfront lot and multiple decks with a great view of West Vancouver's coastline, this residence is one-of-a-kind!
What to Consider When Choosing a Cable Railing System
If you're in the market for an attractive, secure and low-maintenance home cable railing system that offers optimal visibility as well, be sure to choose carefully.
Many systems may appear similar at a glance but can vary drastically when considering their installation difficulty levels.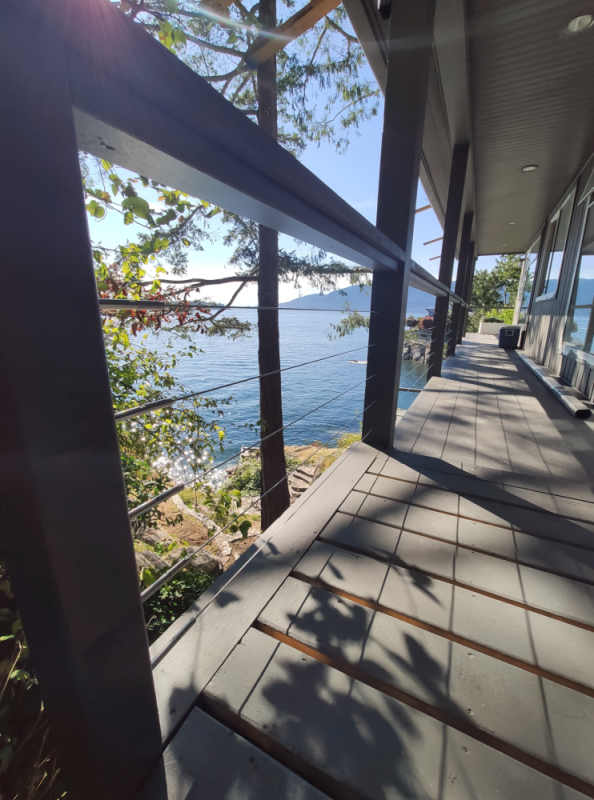 Whether you choose to take on the challenge of DIY cable railing installation yourself or enlist a professional's help, it can be an extremely rewarding experience.
If you don't feel comfortable in tackling the project alone, rest assured that experienced professionals are available for consultation and assistance.
Installing the Cable Railing
After careful consideration, the RailFX cable railing system by Bezdan Railing Solutions was selected, as they are highly durable and retain their aesthetic appeal over time.
Our professional team is devoted to delivering incomparable service and perfection with every design venture.
The project began with meticulously adapting the current wood posts with the Bezdan railing materials. The team worked diligently to create a sleek, uniform design that enhanced the deck's existing architecture.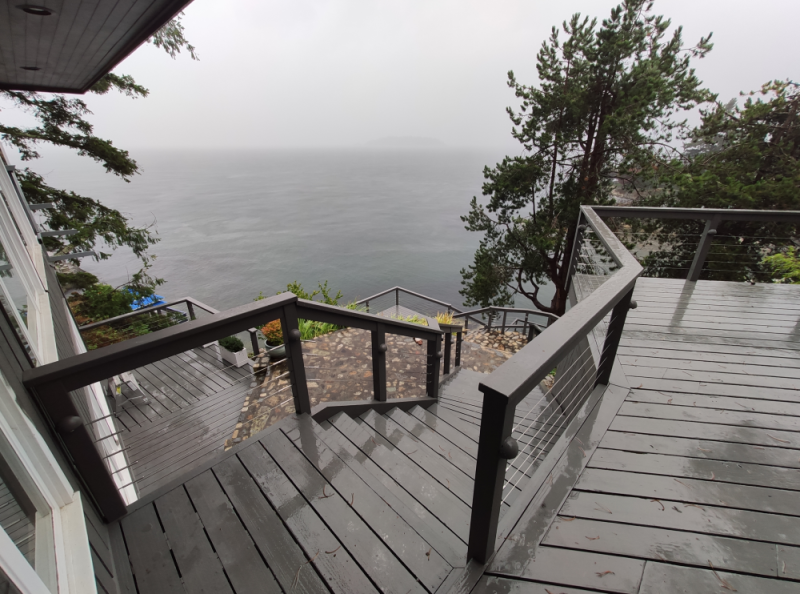 Working with materials of this nature involves intricate care and precision, as once you drill and create pilot holes for the posts, there is no turning back.
Thus, one challenge was to find a method that would aesthetically combine the wood posts with railing material along the edge of the deck.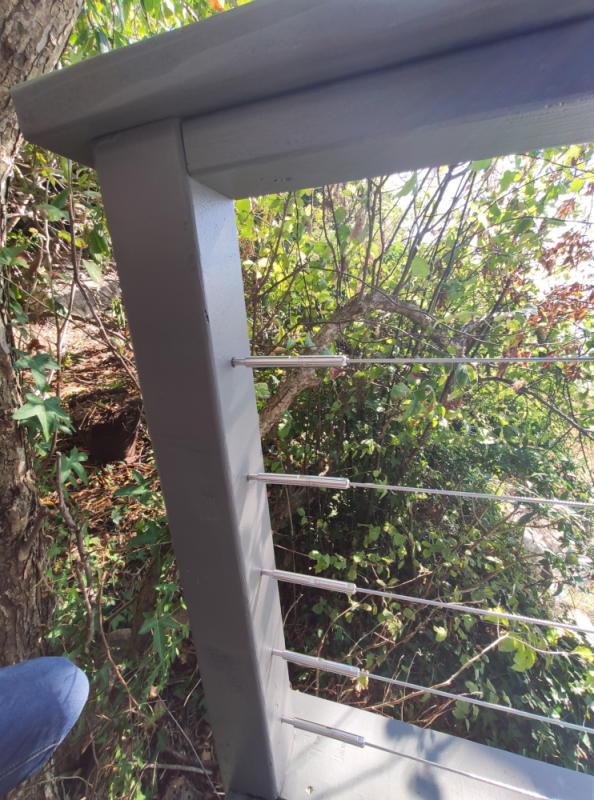 It's important to double-check that all posts are level and evenly spaced before mounting them into the pre-drilled holes with appropriate hardware.
Once this check was done, the stainless steel cable wiring was then applied to the railing system with exacting precision. With carefully measured spacing between each rung, the cables were secured tightly and evenly.
For this project, having a cable cutter was an absolute must in order to trim the desired lengths for each post. This enabled us to thread the cable through every post and then utilize a tensioner to firmly secure them into place.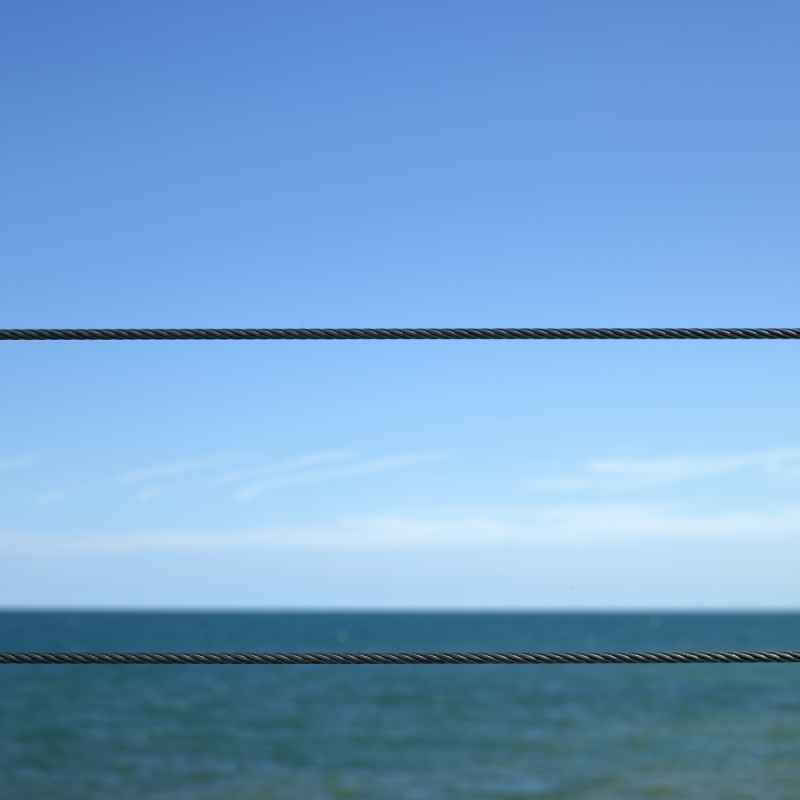 The result is truly stunning: a modern cable railing system that complements the home's existing style and architecture while providing a strong and secure barrier for safety purposes.
Customers' satisfaction is key to success
Thanks to our crew and its attention to detail and craftsmanship, the client was delighted with the quality of the final result as every component of our cable railing systems impacts the style, durable materials, finishes, price, and timeline of the project.
It felt like you were entering a grandiose fairytale when stepping foot in this house; every inch of it contained charm and elegance.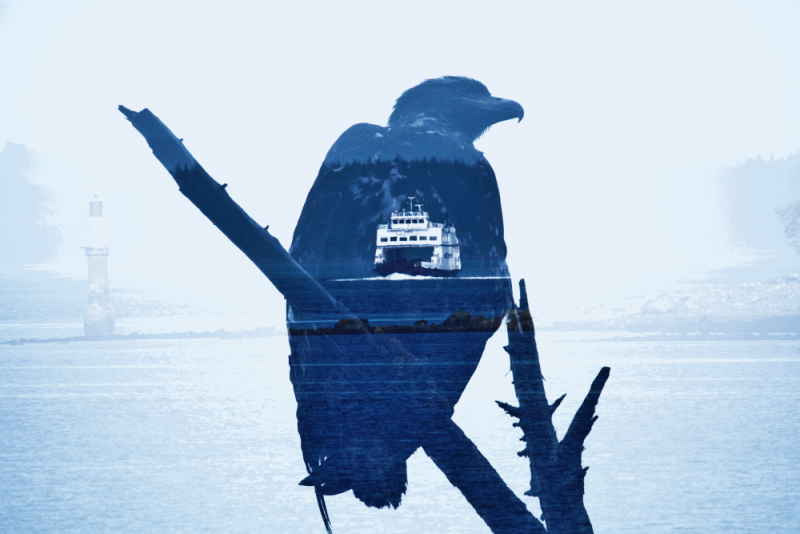 At Renaissance Painting and Carpentry, we are proud of our ability to create beautiful cable railing systems installation that offers both form and function. We specialize in deck renovation and painting projects and have an excellent reputation around Vancouver, ensuring a safe yet stylish result every time.
Contact us today!